Hugh Jackman Gets Some Unfortunate News About His Health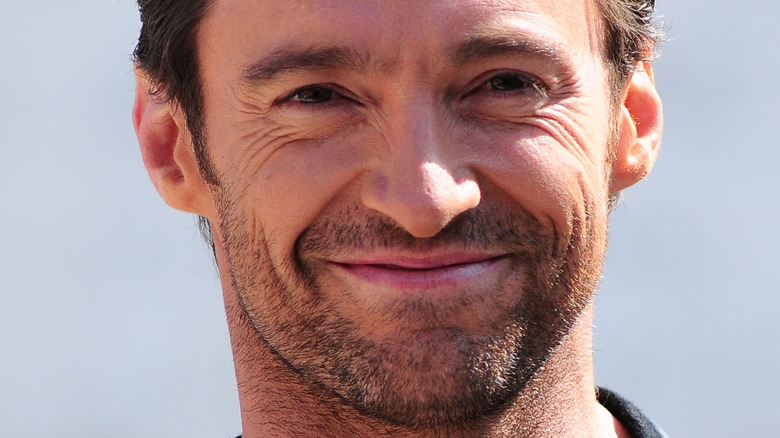 lucacavallari/Shutterstock
Over the years, Hugh Jackman has given health updates to fans via social media. The "Logan" star uploaded a selfie to Instagram in November 2013 with his nose heavily bandaged, and in the caption mentioned how his wife had encouraged him to get his nose checked by a doctor. "Boy, was she right! I had a basil cell carcinoma," Jackman revealed.
Apparently, Jackman originally noticed there was an issue with his nose while filming "X-Men: Days of Future Past." The actor thought he had simply injured himself onset. "I was shooting the movie, and I had a bit of blood one morning, and I thought I'd scratched myself in a fight," he said while appearing on "Today" in December 2013. Fortunately, a makeup artist had a good look at his skin and encouraged the "Swordfish" star to see a health professional. "The whole time, I thought it was not much, but only afterwards did they say 'You're really lucky you got it checked out now,'" Jackman said.
Years later, in August 2021, Jackman once again had a bandaged nose. The Australian-born movie star took to Instagram to update fans with a quick video after visiting his dermatologist. "They told me it was something a little irregular, so they took a biopsy," Jackman said while pulling down his mask to show the small bandage. "They think it's probably fine," he added. Months later, Jackman had another health update for fans.
Hugh Jackman's announcement after attending the Tony Awards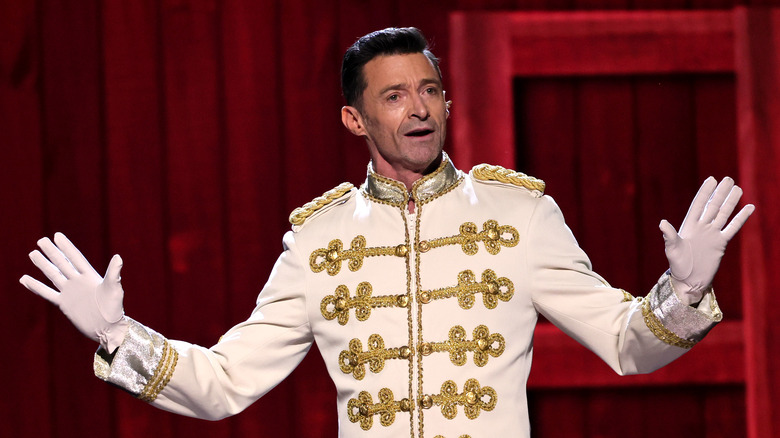 Theo Wargo/Getty Images
On June 13, Hugh Jackman uploaded a video to Instagram to announce he had contracted COVID-19. "I wanted you guys to hear it from me first that unfortunately this morning I have frustratingly tested positive for COVID again," he said. The announcement came only a day after the actor had attended the Tony Awards where he was nominated for Best Performance by an Actor in a Leading Musical for his work on "The Music Man," per People. Jackman used his post as an opportunity to heap praise on his understudy, Max Clayton, who would be filling the "Prisoners" actor's shoes during his absence. "I'm just frustrated that I won't get to see him and cheer him on," Jackman said about Clayton's performance.
Fans filled the comment section with well-wishes, and several expressed dismay at not being able to see Jackman perform in the Broadway musical. "I can't believe it! Me and my daughter came all the way from Europe to see tomorrow's show," one disappointed fan wrote. While others were concerned that Jackman tested positive after attending the awards ceremony. "[O]h no is everyone who went to the tony's going to test positive?!" one Instagram follower asked. "I'm so sorry you have it again!" another added.
Jackman had tested positive for the respiratory virus in December 2021 which caused the production of "The Music Man" to temporarily shut down until January, per Entertainment Weekly.