Brad Pitt And Gwyneth Paltrow Get Candid About Their Previous Engagement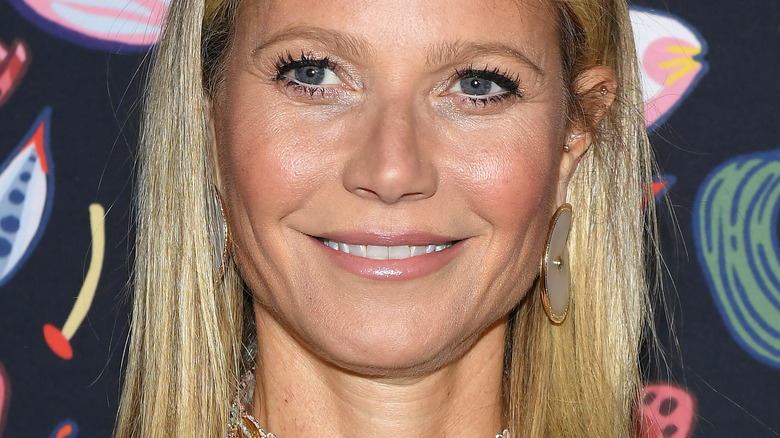 Pascal Le Segretain/Getty Images
Brad Pitt and Gwyneth Paltrow began dating in the winter of 1994 and broke up in 1997, according to Us Weekly. The former couple was engaged for a short period of time before calling it quits about a year later. At the time, it was unclear why the duo broke up. They appeared to be completely in sync after attending the premiere of "The Devil's Own" sporting the same exact haircut in 1997, but Paltrow recently claimed the twinning cuts were not done intentionally (via Page Six). In 2021, Paltrow told Vogue that she and Pitt were a "very '90s couple"  and as time has gone on, the "Goop" founder has become more open about the whirlwind romance.
In 2015, Paltrow finally gave some insight into her break-up with Pitt during an appearance on Howard Stern's SiriusXM radio show. "I was such a kid," she continued, "I was 22 when we met. You can't make that decision [engagement] when you're 22 years old . . . I wasn't ready, and he was too good for me . . . I didn't know what I was doing" (via Vanity Fair).
She told Stern that even after their break-up, they remained "friendly" when they ran into each other and there didn't seem to be any bad blood between the exes. Now, over two decades later, the former couple is finally reminiscing on their previous romance.
There's no bad blood between Paltrow and Pitt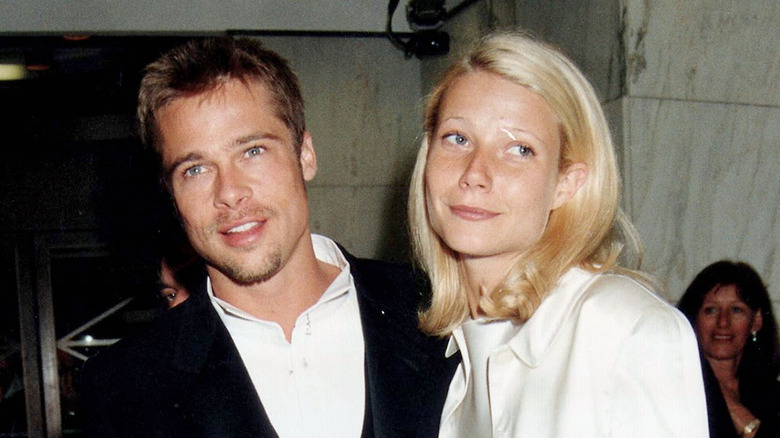 Dave M. Benett/Getty Images
Brad Pitt and Gwyneth Paltrow recently reunited during a GOOP interview for a very special reason. As Father's Day approaches, Pitt has been focusing on promoting his new cashmere line, God's True Cashmere. In the interview, Pitt reveals that his passion for cashmere was inspired by Paltrow's late father Bruce who also taught him a lot about fatherhood (via Daily Mail). The former couple chatted about their failed engagement and how they are lucky to have each other as friends now.
Paltrow said, "Okay, since it's almost Father's Day, I'm going to ask you about Bruce," she continued, "I'll never forget when we were engaged and he came to me one day, his eyes full of tears, and he said, 'You know, I never really realized what they mean when they say you're gaining a son. Like, I'm gaining a son'" (via Daily Mail). Pitt then revealed that Bruce had a "profound effect" on him and that Paltrow's father is someone the actor still thinks about a lot.
25 years after their split, the former couple is in completely different stages of their lives. Paltrow married her now-husband, Brad Falchuck, in September 2018 after the couple dated for three years, according to People, while Pitt's ex-wife, Angelina Jolie, filed for divorce from the actor in 2016, as per People. It is unclear if Pitt is currently dating anyone as he appears to be fully focused on his new cashmere line.