Pink Slams Dr. Luke In New Interview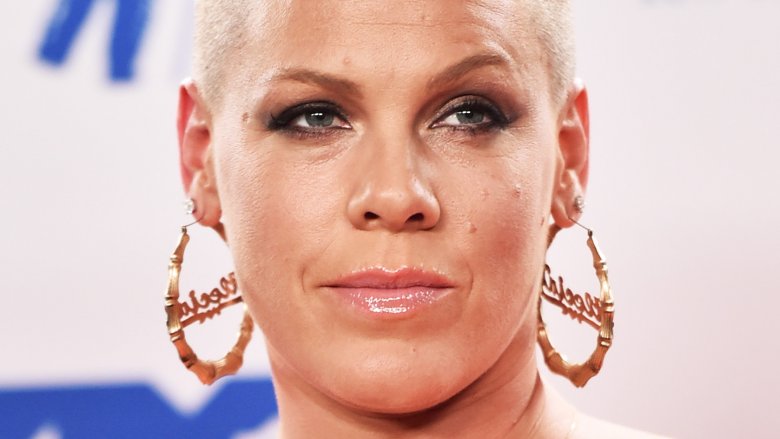 Getty Images
Add Pink to the list of celebrities who aren't exactly fans of the record producer Dr. Luke.
The singer didn't mince words when discussing the legal drama between Dr. Luke and Kesha, which began after Kesha filed a lawsuit against Dr. Luke in 2004 in which she accused him of, among other things, sexual assault.
"I don't know what happened," Pink told The New York Times. "But I know that regardless of whether or not Dr. Luke did that, this is his karma and he earned it because he's not a good person."
The singer, whose real name is Alecia Moore and who last worked with Dr. Luke in 2006, added, "I have told him that to his face and I do not work with him. He doesn't do good business, he's not a kind person, he doesn't do the right thing when given ample opportunities to do so, and I don't really feel that bad for him."
Pink isn't the first singer to speak out against Dr. Luke (real name Lukasz Gottwald) amid the legal drama, which has since been whittled down to a defamation suit against Kesha. In 2016, Kelly Clarkson openly trashed him on an Australian radio show, admitting, "A lot of artists that have worked with him don't work with him anymore for pretty good, solid reasons. He's not a good person to me. We've clashed. I can't really say anything other than that."
Clarkson worked with Dr. Luke on her number one single, "My Life Would Suck Without You," an experience she recently told Rolling Stone she wants to forget.
As for Kesha, who was held in recording limbo amid the drama, she released the critically acclaimed album Rainbow in August 2017 and will soon head out on tour.
Pink, meanwhile, will release her seventh solo album, Beautiful Trauma, on October 13, 2017.