The Scary Car Accident That Left Katey Sagal Injured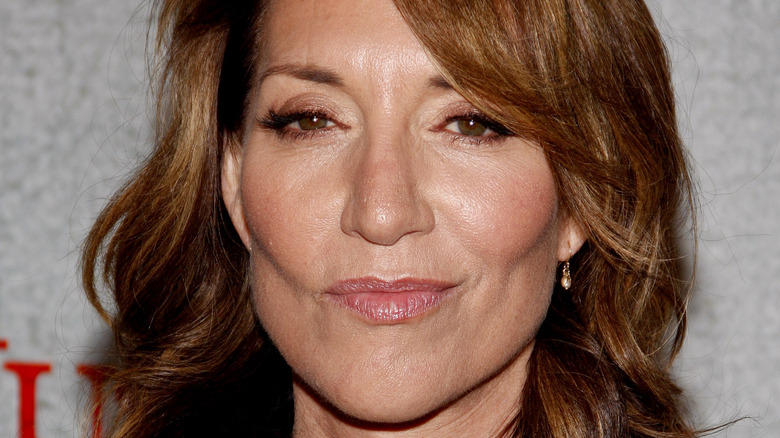 Tinseltown/Shutterstock
Katey Sagal has made a career playing a number of tough women from Turanga Leela to the cold-as-ice Gemma Teller Morrow. But in real life, Sagal has shown the grit and determination to survive since the 1970s in the business. For one, Sagal overcame a fledgling music career — Bob Dylan fired her as a backup singer at one point, per Time — and substance addiction.
According to ABC News, Sagal reflected on struggling to stand out in Hollywood. A producer once told her that she'll never make it in the television industry before she went on to star in the iconic "Married...With Children." Sagal also dealt with immense grief over the loss of her parents, who died when she was young. The actor also faced a long road back to sobriety but with determination, turning her life and career around. "What I've learned is I can do anything for 24 hours," she said of her sobriety.
Sagal has overcome and faced many obstacles throughout her life. But in 2021, Sagal survived a scary car accident, via TMZ, that could have proved deadly. 
Katey Sagal was hit by a car in Los Angeles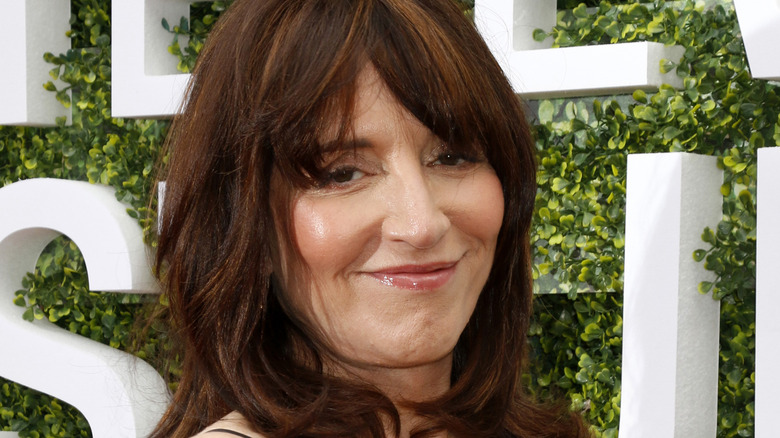 Kathy Hutchins/Shutterstock
In October 2021, Katey Sagal was involved in a traffic accident while in Los Angeles. The "Sons of Anarchy" star was reportedly clipped when she was crossing the street. According to Deadline, Sagal was in a crosswalk when a car turning left struck her. The driver reportedly tended to the actor as they waited on emergency authorities to arrive.
Fortunately, Sagal didn't experience life-threatening injuries and went home after a short stint in the hospital. In response to the accident, Sagal's husband Kurt Sutter joked on Instagram that his wife wouldn't let a car accident keep her down. "She's the only one bringing in money right now ... So I'll be picking her up from the hospital later, taking her to that 'Dancing With the Stars' audition."
While she definitely wasn't "Dancing With the Stars" ready, Sagal refused to let the car accident keep her down. According to TMZ, the actor used crutches to get around in public while she healed. She also continued to work as well despite being injured. "The Conners" producer Bruce Helford told ET Online, "We had to do a scene with her where she was only sitting down because she wasn't really fully walking."
Katey Sagal recovers from her injury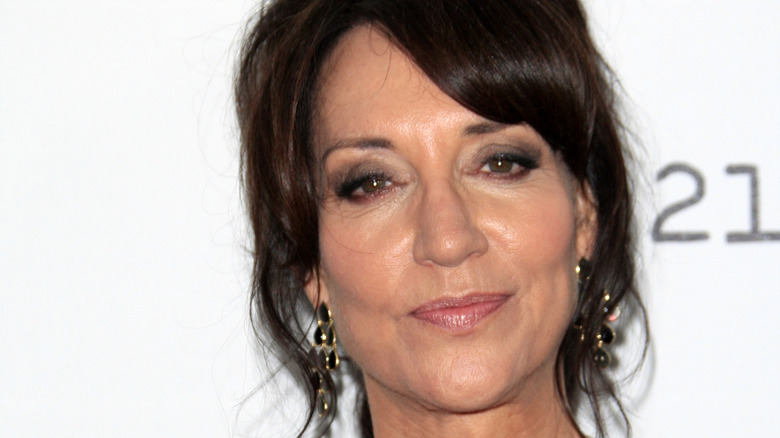 Kathy Hutchins/Shutterstock
Flash forward to 2022 and Katey Sagal has made a recovery from her injury. These days, the star's life has returned to relatively normal. Sagal has spent time with her family, such as enjoying Mother's Day with her three children, which she posted on Instagram. Sagal has also been busy promoting projects like "Torn Hearts" and a "Futurama" revival as well. There's even been talks of a "Married...With Children" reunion as well.
As for her current projects, Sagal continues to be an important part of the sitcom "The Conners" as well. Her character Louise replaced Roseanne as Dan Connor's big love interest on the show. According to producer Dave Caplan, Sagal worked hard to get back to set. "We didn't want to rush her, but we were delighted as soon as she could get back. She said, 'No, no. I'm coming in,'" he told Pop Culture.
Through injury and circumstance, Sagal continues to show how strong she is both on screen and more importantly, off-screen as well.