Zendaya Seemingly Responds To Viral Pregnancy Rumors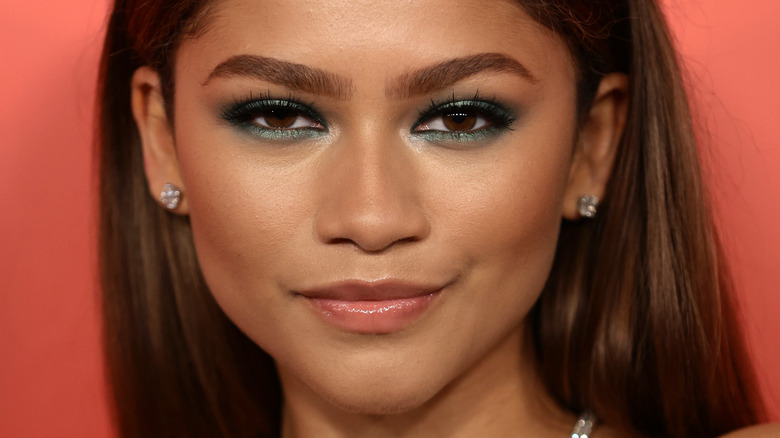 Dimitrios Kambouris/Getty Images
Fans speculated about Zendaya and Tom Holland's relationship status for years. The "Spider-Man: Homecoming" co-stars were seemingly confirmed as a couple after they were spotted exchanging a passionate kiss and embrace in a car in July 2021, per Page Six. They were also photographed hanging out with Zendaya's mother around the same time. A couple months later, in September 2021, Holland gave a birthday shoutout to Zendaya, "[his] MJ," with a cute photo of the pair on set together to Instagram. That June, the "Euphoria" star returned the favor on Holland's birthday. "Happiest of birthdays to the one who makes me the happiest," she wrote in the caption on Instagram, including an adorable black and white photo of the pair.
Rumors spread across the internet in January that the couple was pregnant. TikTok users posted photoshopped photos to make it appear that Zendaya had a significant baby bump, per The Sun. Multiple Twitter users then ran with the rumor about the A-lister's pregnancy. Months later, in June, fans were once again in a frenzy when reports of her pregnancy went viral on Twitter and fans started to believe the news. "Why tf is 'Zendaya Pregnant' trending on twitter ..? WAIT IS SHE!!???" one fan tweeted. "Wait bro so is zendaya like actually pregnant ?! I'm gagged," another intrigued Twitter user wrote. 
Not long after, Zendaya decided to weigh in on the baby commotion. 
Zendaya shares why she dislikes Twitter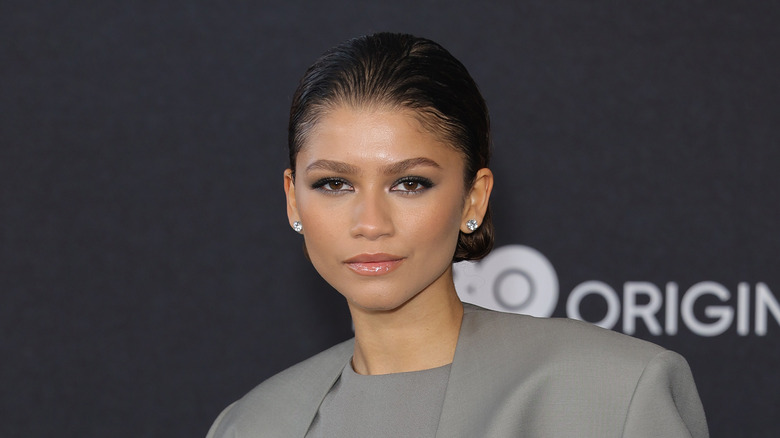 Momodu Mansaray/Getty Images
Apparently, reports of Zendaya's pregnancy originated on TikTok. Multiple TikTokers used the platform to share hoax videos that announced the "Dune" actor was pregnant, and ended the clip with footage of Kris Jenner dancing. The meme is called getting "Krissed," per Newsweek. On June 14, one TikTok user uploaded a photo of an ultrasound that appeared to be on Zendaya's Instagram account and included the hashtags "#Zendaya" and "#pregnant," before adding the Krissed meme to show it was a joke.
Multiple Twitter users jumped on board and started tweeting about the "Spider-Man: No Way Home" star's pregnancy. "Someone screamed 'zendaya is pregnant' in walmart and 20 n***as fell to their knees," one person wrote.
The trending topic appeared to make its way to Zendaya, who seemingly put an end to the rumors with an Instagram post. "See now, this is why I stay off Twitter," she wrote on her Instagram Story on June 15. "Just making stuff up for no reason ... weekly," Zendaya added. "Anyway back to filming," the actor wrote in the next slide of her Story. Multiple fans had taken to Twitter to squash the pregnancy rumors themselves. "Zendaya is NOT pregnant and THIS is why she don't talk to us!" one user tweeted, while another referenced how others had been hoodwinked by the hoax, writing, "Stop saying zendaya is pregnant and get krissed motherf***ers."