The Jeopardy! Question That Caused A Stir Among The Real Housewives Of Beverly Hills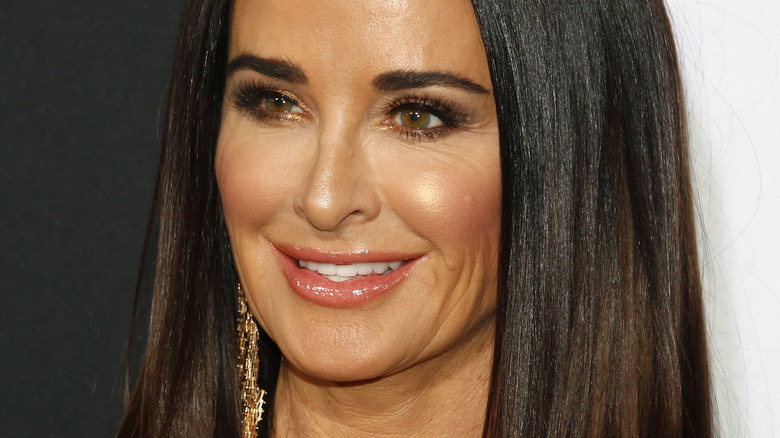 Tinseltown/Shutterstock
Since the early 2000s, the reality TV market has dominated across multiple cable and streaming networks. From MTV's "Jersey Shore" to CBS' "Survivor," TV enthusiasts have had a wide selection of shows and dramas to choose from. However, one of the biggest franchises to come out of the reality TV boom is the "Real Housewives" series. 
The long-running series follows the luxurious and often dramatic lives of high society women across multiple states. In a 2006 statement, former Bravo president Lauren Zalaznick described the show as a "series that depicts real-life 'desperate' housewives with and authentic look at their compelling day-to-day drama" (via Reality TV World).
Since its debut with "Real Housewives of Orange County," the franchise has since spawned innumerable iterations and spin-offs. In a 2021 interview with TODAY, longstanding producer Andy Cohen opened up about the success of the franchise, stating: "They have given me and many others inordinate amounts of pleasure." However, even though the "Real Housewives" series has ruled the reality TV space and created a dedicated following, there are a select few individuals who have trouble identifying the popular iterations apart.
Jeopardy! contestants couldn't name the specific Real Housewives series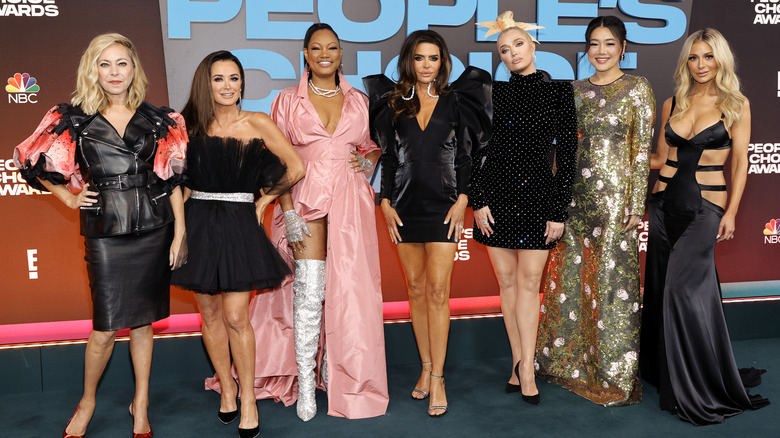 Amy Sussman/Getty Images
Even though the "Real Housewives of Beverly Hills" is popular amongst reality TV fans, the series and its cast of housewives left "Jeopardy!" contestants confused. During the June 14 episode of the long-running series, the competitors were asked which franchise Kyle Richards, Lisa Rinna, and Garcelle Beauvais as part of the "3 For The Show" category (via ET).
After a brief silence, one contestant of the series answered, "Who are The Real Housewives?" which prompted host Mayim Bialik to ask the contestant to be "more specific." In the end, the contestant incorrectly guessed "Real Housewives of Orange County." Shortly after the episode aired, Richards uploaded the interaction on Instagram with the caption: "I love @jeopardy #BeverlyHillsbaby." In response to the reality star's post, Rinna and Beauvais flocked to her comment section with their own reactions. "HELLO!!! Orange county?" Rinna wrote, while Beauvais added laughing and clapping emojis.
The "Real Housewives" fan faithful, however, did not take too kindly to the "Jeopardy!" blunder. "These people live under a rock apparently," said one fan. "how dare she not know the #1 show on Bravo," inquired another. "Family Guy" writer Gary Janetti even chimed in, writing, "HOW ... DID NONE OF THEM KNOW THAT?!"