Brian Austin Green Shares The Secret To Making Co-Parenting With Megan Fox Work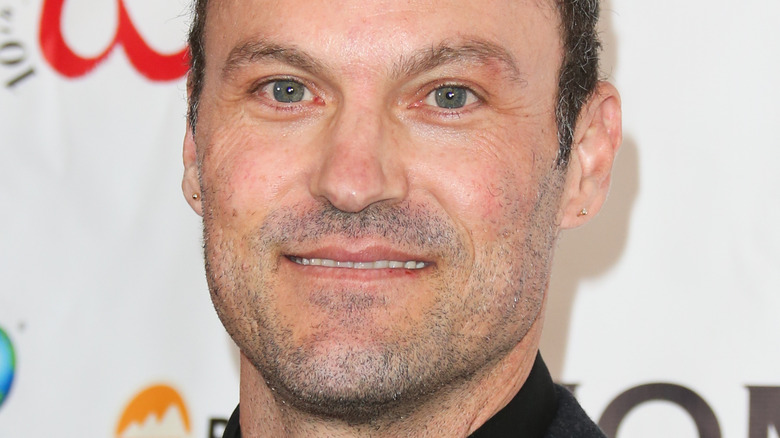 Paul Archuleta/Getty Images
It's been a hot minute since Brian Austin Green and Megan Fox split, and while they have already moved on and are happy with different partners, they make it a point to be friends and co-parent their kids.
Green and Fox were together for 10 years before they decided to part ways in May 2020. At the time, the "Beverly Hills, 90210" star explained that there was no specific reason that led to the breakup, and that they had simply grown apart. "Neither one of us did anything to each other. She's always been honest with me. I've always been honest with her," he shared on his podcast, via Entertainment Tonight. "We've had an amazing relationship. I will always love her. And I know she will always love me and I know as far as a family what we have built is really cool and really special."
He also shared that they're making their kids their priority, and have agreed that they will "still do family vacations and holidays as a family and really make that a focus for the kids." Fast forward to today, Green and Fox have remained true to their word and managed to develop a system that makes them responsible parents to their children.
Brian Austin Green and Megan Fox are flexible when it comes to co-parenting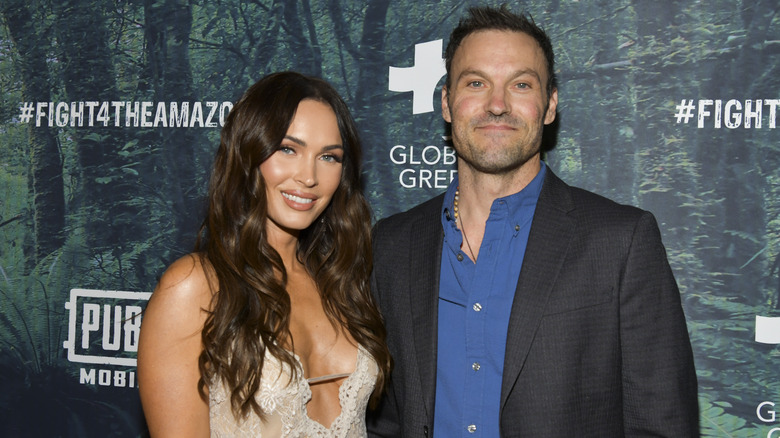 Rodin Eckenroth/Getty Images
For most couples, co-parenting means establishing a schedule to look after the kids. But Brian Austin Green and Megan Fox do the complete opposite.
"Megan and I, just with what it is we do professionally, we don't have set schedules the same way other people do... Parenting schedules don't necessarily work and apply to us in the same way," Green shared on "The Viall Files" podcast. "If she has to travel for work for a week and a half, it's then really important for me that the kids get to see their mom when she's back in town. We really try to share to communicate and share dates with what we know and what might work. And just be as flexible as possible." He also added that, unlike most ex-couples, they don't make raising their kids a competition. They don't try to one-up each other to make themselves look good to their children. "Winning honestly is for the kids. And you make sure they're truly taken care of."
Green and Fox seem to have always operated this way since they parted ways. In the same year they split, Green shared that they don't stick to the rules when it comes to co-parenting. "There's no rule book to it," he said on the "Hollywood Raw" podcast, via E! News. "There's no way of doing it right or doing it wrong. We're learning as we go. The important thing for us is just communicating as much as we can."