The Truth About Britney Spears' Relationship With Mariah Carey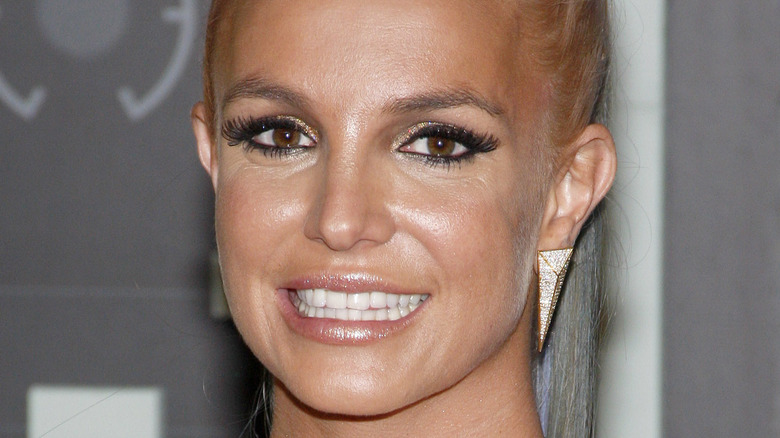 Tinseltown/Shutterstock
Both Mariah Carey and Britney Spears are powerhouse entertainers who first debuted within the golden 1990s era of music. While their artistry is completely different from one another, what they do share in common is being able to maintain a high-profile status decades after jumping on the scene.
Along the way, Carey and Spears have been able to form friendships with other celebrities who can relate to some of the hurdles they may have gone through. In a 2016 cover story interview with Complex, Carey opened up about her connection with Prince shortly after he died. "Prince was one of the best people I've met," she said, adding, "He didn't care about the big system. I was always like, at any time Prince could write a No. 1 song, because he's that talented, but he chooses to do what he wants. I respect that." The "My All" hitmaker also explained Prince helped Carey through "a lot of situations" through his knowledge of the industry. 
Spears, too, has made friends with music legends. After kissing Madonna at the 2003 MTV Video Music Awards and collaborating on the song "Me Against The Music," it appears the duo has maintained a tight bond all these years later. At Spears' wedding to Sam Asghari in June, Madonna was in attendance alongside Drew Barrymore, Selena Gomez, Paris Hilton, and Donatella Versace. Even though Carey didn't celebrate Spears' big day in person, that doesn't mean their friendship is nonexistent.
Britney Spears is inspired by Mariah Carey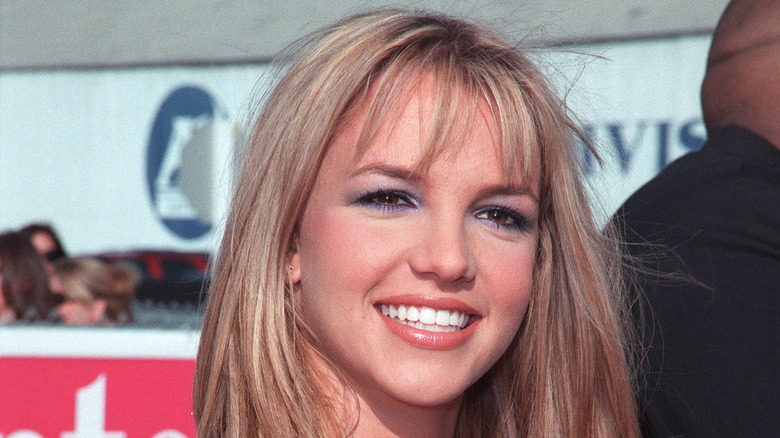 Featureflash Photo Agency/Shutterstock
Britney Spears has always been the biggest fan of Mariah Carey. In a 1999 interview from when she was a teen, Spears wasn't shy about admitting how much of an impact the "Hero" hitmaker had on her own career. "I've always been really influenced by Mariah Carey," she said, adding, "I love her melodies, she's a great songwriter." Spears is such a fan of Carey, in fact, that she told The Dan & Maz Show in 2015 that she enjoys painting without clothes on to MC's greatest hits at home. After finding out, Carey responded, tweeting,"hahaha! @britneyspears's the best!"
It's been well-documented over the years that Carey isn't aware of all her fellow female singers after her iconic "I don't know her" meme. For this reason, she played a game of "Does! She! Know! Her!?" on "Watch What Happens Live" in 2016. When asked if she knows Miss Spears, Carey immediately declared her admiration, expressing, "I love Britney Spears!"
In September 2017, Spears took to Instagram to share a snapshot of herself alongside Carey at a dinner party. "You never know who you're going to meet at dinner parties!! Great night! So much fun," she captioned the post. The duo looked happy to be in each other's company, flashing a smile directly at the camera. When asked about the event on Cohen's "WWHL" in 2018, Carey stated that Spears had always been a "sweetheart" from the first moment they met.
Mariah Carey is team #FreeBritney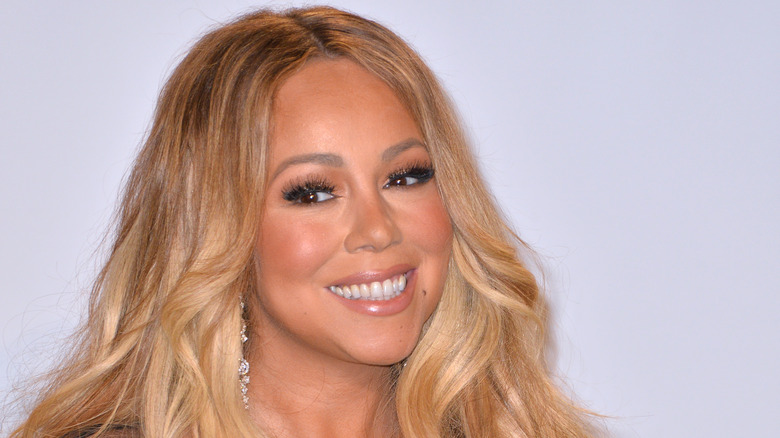 Featureflash Photo Agency/Shutterstock
On Mariah Carey's birthday in 2020, Britney Spears honored the star on Instagram by announcing she is "one of the main reasons I started singing," before praising her 1997 "Butterfly" album. "[It] never gets old even after 20+ years ..... it's simply a classic and I will be listening to it today as I work out in the gym," she said.
Just one year later, the "Toxic" singer found herself in a media frenzy after Spears' battle to end her conservatorship was well-documented in the press, resulting in a #FreeBritney movement worldwide. Carey was one of many high-profile stars who showed their support as the movement gained traction. On Twitter, she shared, "We love you Britney!!! Stay strong." In a 2021 interview with NME, Carey expressed her feelings on the topic after watching the "Framing Britney Spears" documentary. "I think everybody on this planet deserves to be free and what they did to her, what I saw, was horrific," the "Touch My Body" chart-topper shared. Not only that, but Carey also made sure that Spears was well-aware that she had her back. "So I reached out to her through a mutual friend because I wanted her to know: 'Guess what? You're not alone,'" she continued.
Since being let free, Spears and Carey have yet to have a (known) in-person reunion. However, we know that when it happens, it will have been well worth the wait.