Tom Hanks Stands Up To Overzealous Fans To Protect Wife Rita Wilson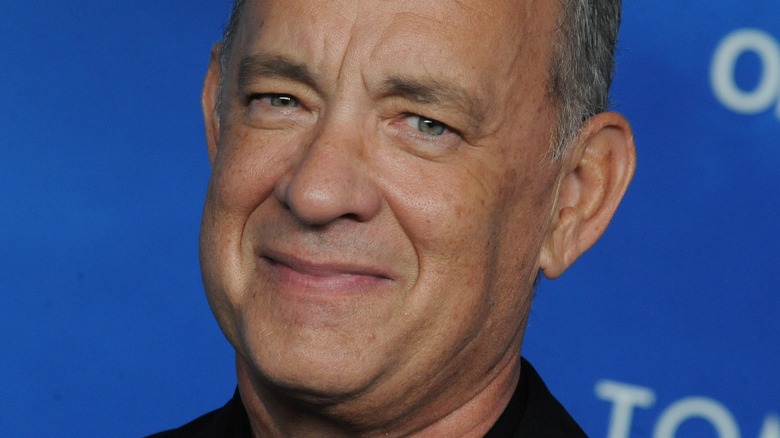 Tinseltown/Shutterstock
Tom Hanks might have a reputation as the nicest man in Hollywood, but even he isn't immune to snapping at fans who don't know their boundaries. After a recent outing with wife Rita Wilson, many are surprised — and impressed — with Hanks' response to a pushy crowd. The latest move is seemingly out of character for the actor, who's portrayed lovable roles such as Sheriff Woody and Mister Rogers without having to do much pretending, but it's actually right up his alley. After all, Hanks' reaction was out of concern for Wilson, and as we all know, he's fiercely protective of her.
In recent years, the couple has faced a series of health issues. In 2013, Hanks announced he had been diagnosed with type 2 diabetes, and in 2015, Wilson revealed she was diagnosed with breast cancer. Then in 2020, both Hanks and Wilson were some of the first celebrities to publicly test positive for COVID-19, before the vaccine was created. Through all of it, they've stayed by each other's side and seem stronger than ever over three decades into their marriage. In Hollywood years, that's a whole century!
The couple's latest interaction with some fans went too far, but as always, Hanks was there to step up for Wilson.
Tom Hanks went off on fans who almost knocked over Rita Wilson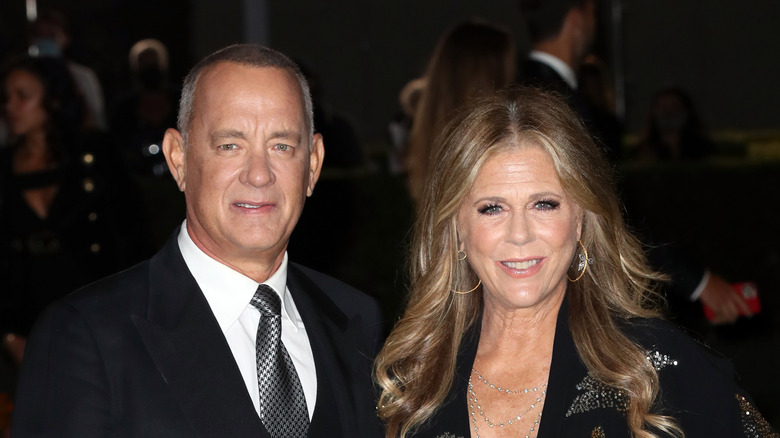 David Livingston/Getty Images
After leaving a restaurant in New York City on June 15, Tom Hanks and Rita Wilson were swarmed by a pack of fans. After some of them almost knocked over Wilson, Hanks yelled at them to "back the f**k off!", as seen in a video published by Daily Mail. It's quite shocking to hear those words coming out of Hanks' mouth, but the situation was stressful and he isn't under any obligation to be polite to strangers who violated their personal space. The footage continued, showing Hanks exclaiming, "Knocking over my wife?!," stopping and staring at the fans before making his exit with Wilson.
Meanwhile, there are plenty of stories of pleasant fan interactions with Hanks, and they likely would have gotten one of their own if they had behaved similarly. Most people on Twitter praised Hanks for defending Wilson, with one saying, "Just when I thought I couldn't love him any more. He did nothing wrong except standing up for his wife."
Hanks' latest film "Elvis" is set to premiere on June 22. In the film he plays Tom Parker, the manager of Elvis Presley. Parker was known for his love of money, so it seems Hanks will be playing against his nice guy type — if anything good comes out of this experience, it just might give him some edge to ease audiences into his latest role.