The Disturbing Real-Life Murder Plot Involving Riverdale Actor Ryan Grantham Fully Explained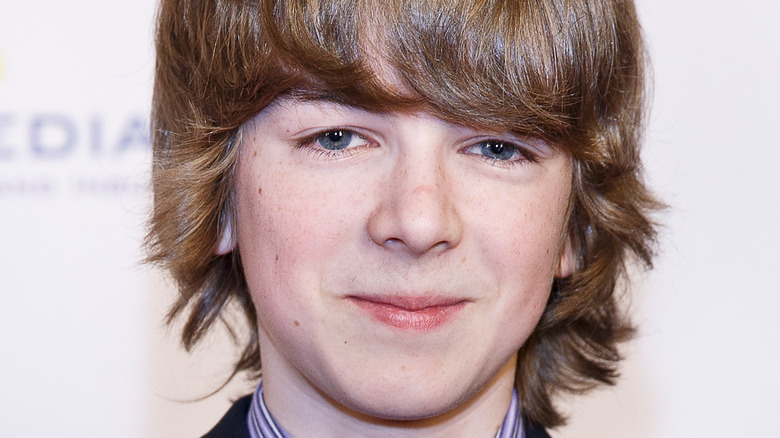 Andrew Chin/Getty Images
The following article includes descriptions of murder and domestic violence.
Apparently the old saying of life imitating art now extends to "Riverdale." Sentencing hearings for a murder trial involving an actor from the campy CW teen drama have just concluded, with Ryan Grantham pleading guilty to murdering his mother. In addition, he also plotted to assassinate Canadian Prime Minister Justin Trudeau, but changed his mind.
Grantham's character was only in one 2019 episode of "Riverdale," playing Jeffery Augustine. Jeffery was added to the show to explain the real-life death of actor Luke Perry, who played Archie Andrews' father Fred. On "Riverdale," Jeffery killed Fred in a hit-and-run, who was knelt on the side of the road helping a woman with a flat tire. The woman was played by Shannen Doherty, Perry's former co-star on "Beverly Hills, 90210."
Some of Grantham's other credits include Rodney in "The Diary of a Wimpy Kid" and two guest spots on "Supernatural." While his "Riverdale" character's killing was accidental, Grantham's 2020 killing of his mother was premeditated and all too real. None of the main "Riverdale" cast has commented on the case, understandably so given its disturbing nature and their lack of closeness with Grantham. It's quite complicated, and full of shocking details — let's dive in.
Ryan Grantham murdered his mother to spare her from seeing further killings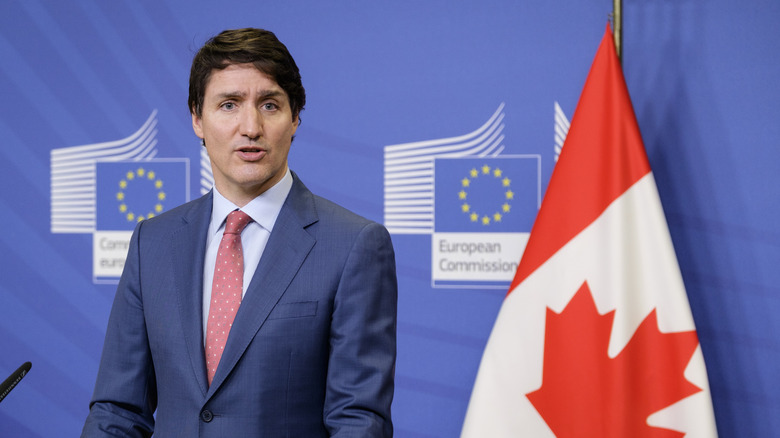 Thierry Monasse/Getty Images
According to CBC, Ryan Grantham fatally shot his mother Barbara Waite from behind while she was playing the piano, so she wouldn't be able to witness his assassination plans. He also filmed the murder with a GoPro camera. After murdering Waite in March 2020, Grantham planned to go on a 50-hour road trip to Rideau Cottage, the Ottawa landmark where Justin Trudeau currently lives, and assassinate him as well.
However, Grantham canceled his plans and decided to commit "an act of mass violence" at his former school, Simon Fraser University, instead. Thankfully, it never came to fruition and he turned himself in for his mother's murder. After the murder, Grantham claims that he prepared for the planned attack on Trudeau, and watched Netflix before covering Waite's body with a sheet. Per CBC, his sister and Waite's daughter, Lisa, found the body after Waite hadn't responded to calls and texts.
The case's prosecutor Michaela Donnelly said, "Mr. Grantham was seeking to save his mother from something he was going to do ... Barbara Waite loved her son very much, was an excellent parent and in her mind had no reason to fear him." While the hearings are over as of June 15, Grantham has yet to be sentenced. No matter how much time he does, it's safe to say we won't be seeing Jeffery back on "Riverdale" anytime soon.