Britney Spears Made Another Bold Move On Instagram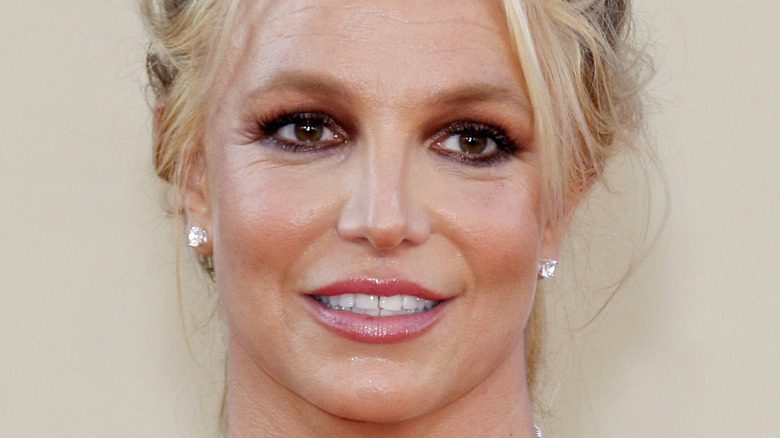 Tinseltown/Shutterstock
Britney Spears has been taking over social media recently after her dramatic wedding. Spears and her now husband, Sam Asghari, got engaged in September 2021 and tied the knot on June 9 at her home in Thousand Oaks, according to CNN. Spears' home was completely transformed to fit the aesthetic of her dream wedding. In photos obtained by the Daily Mail, the couple got married in front of a stunning floral backdrop with two large chandeliers hanging above them. They even had a horse-drawn carriage and were joined by some famous friends, including Paris Hilton, Donatella Versace, and Madonna, for the big day.
And while the festivities looked overwhelmingly perfect online, it did come with some drama. Spears' ex-husband, Jason Alexander, successfully crashed the event while live-streaming on Instagram, according to TMZ. The police eventually showed up and arrested Alexander after he got into a physical altercation with the singer's security team. Her security team, who somehow allowed Alexander into the home, were later fired by Spears.
Spears' attorney, Mathew Rosengart, told Page Six, "Jason Alexander has been handcuffed, taken into custody and arrested. I express my thanks to the Ventura County Sheriff's Department for their prompt response and good work." He continued, "I'm working closely with law enforcement to ensure Mr. Alexander is aggressively prosecuted to the fullest extent of the law." However, the drama did not begin nor end with Alexander's attempted wedding crash.
Britney Spears has disappeared from the internet ... again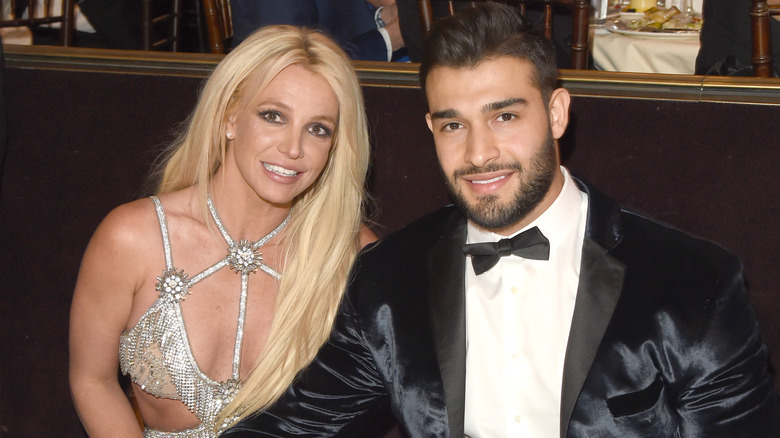 J. Merritt/Getty Images
Britney Spears has been the center of drama for months and her recent wedding has only added fuel to the fire. According to Page Six, Spears did not invite her parents or her sister, Jamie Lynn, to her wedding. However, her brother, Bryan, was rumored to have been invited. Bryan's girlfriend, Amber Lynn Conklin, claimed that they had to miss the big day due to their daughter's graduation in a since deleted Instagram post (via Page Six). However, Spears took to Instagram to reveal that her brother was never invited.
In a lengthy caption, Spears wrote a note to Bryan (via E! News), "You were never invited to my wedding. Do you honestly think I want my brother there who told me no to a Jack and coke for 4 years??? You hurt me and you know it !!!" Spears has been estranged from her family due to her previous conservatorship battle. She is known for taking to Instagram to post promiscuous photos as well as long-winded captions ranting about issues going on in her life.
Now, Spears' Instagram account has disappeared for the second time this year, according to TMZ. It is unclear if the singer deactivated her account or if she was kicked off by the platform. This also happened in March, but Instagram sources tell TMZ that it was her decision to take down her account that time. Fans will have to wait to see if Spears brings her Instagram account back this time around.