Inside Camila Cabello's Dating Life Before Shawn Mendes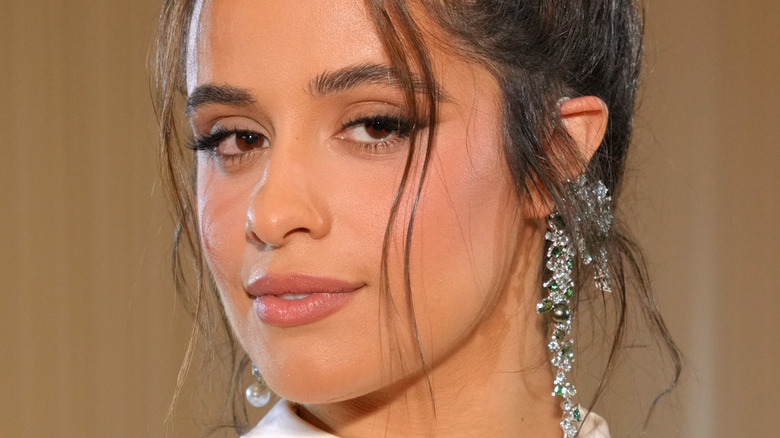 Kevin Mazur/mg22/Getty Images
The world watched as Camila Cabello's friendship with Shawn Mendes segwayed into a whirlwind romance following their collaboration on the 2019 track, "Señorita." Their steamy music video for the song had rumors flying that there may have been more going on between the two. Shortly after its release, Cabello and Mendes were spotted holding hands in July 2019 and even spent July 4th together, according to Entertainment Tonight Canada. Throughout the summer of 2019, the two were even spotted traveling together and kissing. In September 2019, Mendes finally confirmed he was dating Cabello during a fan Q&A. The couple later became increasingly open with fans and the press about their romance in time.
In November 2020, Cabello posted a photo with Mendes on Instagram with the caption, "I've learned a lot about love with this guy. It's not just the happy blissful moments you see in pictures and videos," she continued, "When you're in a relationship with someone, it feels like they are this mirror reflecting yourself back to you." The pair even quarantined during the pandemic with Cabello's family in Miami, according to E! News.
But while things looked perfect to the world, not all was as it seemed. In November 2021, Mendes and Cabello both posted on Instagram that they decided to end their romantic relationship (via TMZ). And while any break-up is difficult, this was not Cabello's first public one during her time in the spotlight. In fact, she's been linked to a few famous men.
Austin Mahone shaded Camila Cabello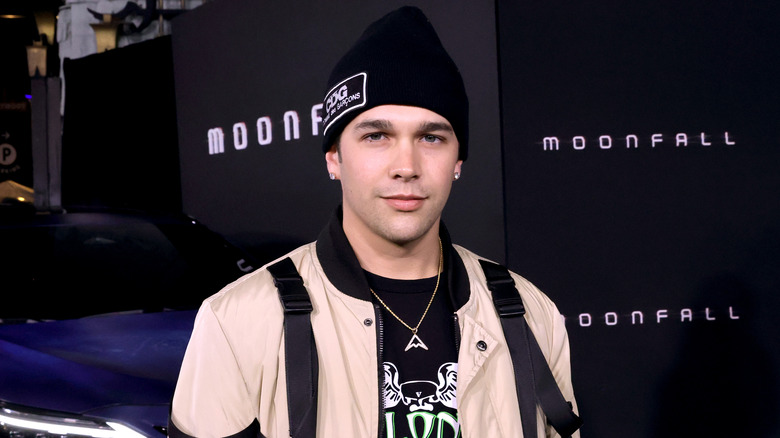 Kevin Winter/Getty Images
During her time in the group Fifth Harmony, Camila Cabello toured with Austin Mahone in 2014. As they traveled across the United States performing for fans, Mahone and Cabello spent a lot of time together and developed a romantic relationship. In November 2014, they were spotted holding hands while spending time together in Miami, according to Hollywood Life. Their romance was confirmed by Cabello during a segment of "Watch What Happens Live" that same month when host Andy Cohen asked which 5H member was Mahone's girlfriend and Cabello replied (via Seventeen), "That would be me." However, at the end of November, the "Havana" singer revealed that she and Mahone had broken up.
Shortly after their romance fizzled out, Mahone began dating singer Becky G and told MTV in 2015 that he had never been in a "real relationship" before. After the interview came out, Cabello tweeted, "Damn...good to know." He eventually took back his remark in a roundabout way during an interview on the "Zach Sang Show" in 2015 when he said, "I definitely did date her. I called her my girlfriend, so I guess she was."
Fifth Harmony fans, also known as Harmonizers, came to Cabello's defense and even started the trending hashtag #CamilaDefenseSquad. But despite the past drama, there doesn't seem to be any more bad blood though. In 2017, Mahone told Seventeen that he loved Cabello's single "Havana" and was very proud of her success.
It didn't work out with Matthew Hussey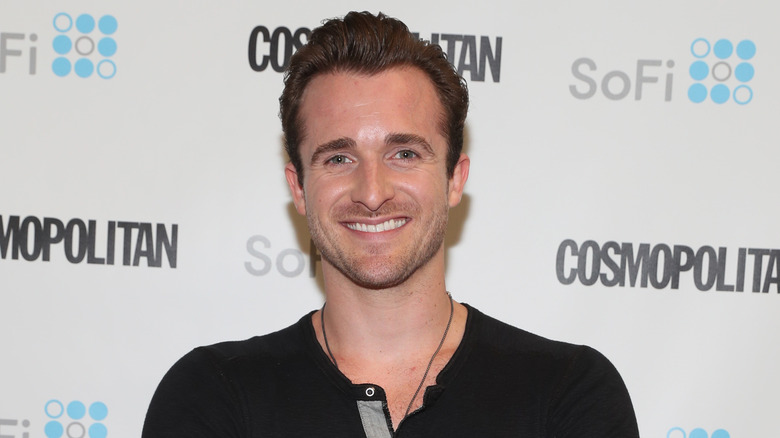 Cindy Ord/Getty Images
Prior to dating Shawn Mendes, Camila Cabello had a serious and long-term relationship with dating coach Matthew Hussey, who is nearly a decade older than Cabello. The couple kept their romance very private and completely off of social media. However, they were spotted packing on the PDA on several occasions and often traveled together. They spent a lot of time with Cabello's family, according to E! News, and took trips to Mexico and Spain. 
In 2018, the "Havana" singer gushed over Hussey to Marie Claire. "He's so similar to me ... In person, we're just weird and silly and stupid together. He makes me the happiest I've ever been in my life," she told the outlet.
The pair appeared to be very happy together. However, after nearly two years together, they reportedly broke up in June 2019, according to The Sun. A source told the outlet that it was a "mutual decision to end things" and that the relationship had simply run its course. However, rumors began flying that Shawn Mendes was the cause of the breakup, but a source told Hollywood Life that being at different stages in their lives ultimately caused them to part ways. "She wouldn't be opposed to explore something romantically in the future with Shawn," a source told Hollywood Life. And while Mendes was reportedly not the reason for the split, Cabello did start dating Mendes very shortly after her breakup with Hussey.