The Real Reason Brad Pitt Changed His Name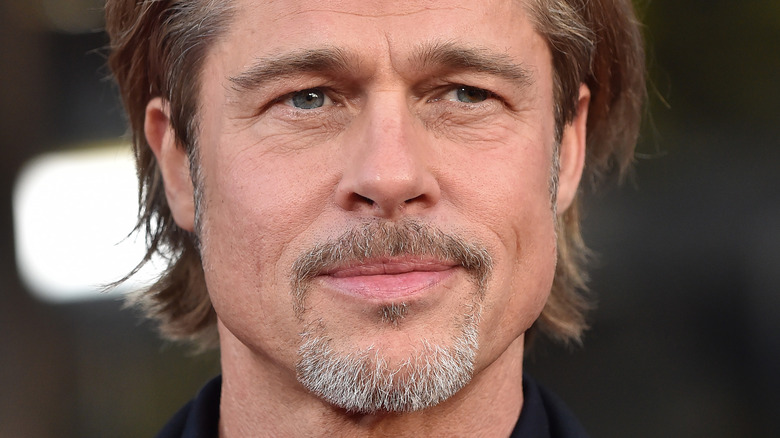 DFree/Shutterstock
Brad Pitt is such a huge Hollywood star and household name that there probably aren't many people in the world who wouldn't recognize him on the street. And that's not just because he was named People's "Sexiest Man Alive" multiple times in the past, or because of his iconic roles in films such as "Meet Joe Black," "Seven," or "Legends of the Fall," but also because there has always been a strong interest in his personal life. 
He's been married to both Jennifer Aniston and Angelina Jolie, and has dated Gwyneth Paltrow, Christina Applegate, and plenty of other A-list stars in the past. During an interview with Siskel & Ebert in 1990, Pitt did admit that his midwestern boy next door looks gave him a head start in his career. He said, "I get very uncomfortable with the whole 'looks' conversation, because it's true that looks do open doors, you know? They don't keep you in the room, but they open doors."
And while Pitt's looks have certainly changed over the years, little do some of his fans know that he also changed his name in the beginning of his career, too. In fact, there's a very good chance that, unlike the rest of the world, his friends and family back in Missouri don't call him Brad at all.
Brad Pitt's real first name isn't what you think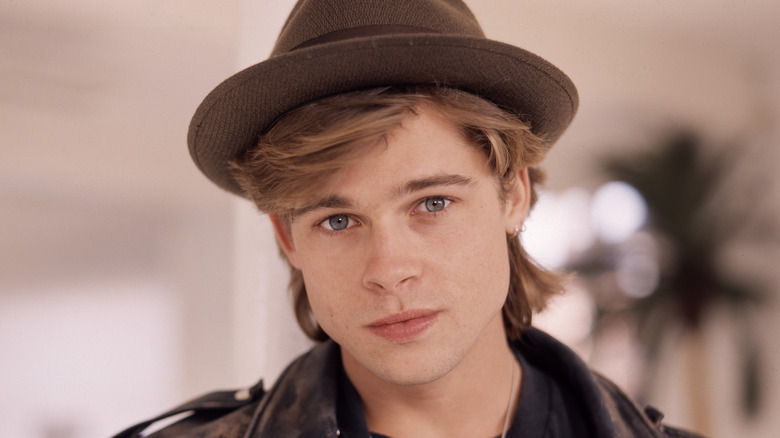 Michael Putland/Getty Images
Brad Pitt has certainly been called a lot of things in his life — from the "Sexiest Man Alive" to "Best Supporting Actor," and maybe even "Angelina Jolie's husband" — but when he goes back home to Springfield, Missouri, there's a chance that the locals there call him William (and only William). That's right: Pitt's actual name is William Bradley Pitt, according to Biography. He was named after his father, William Alvin Pitt. Apparently, Pitt decided to give his name a Hollywood makeover when he first landed in L.A. However, he thought being called "Brad Pitt" was short and sweet and to the point, per Glamour. 
And while there certainly are a lot of Hollywood stars out there who have changed their names over the years (like Thomas Cruise Mapother, for example), Pitt's real first name isn't the only thing that he left back in the Show-Me state. In fact, he's got a lot of great memories from the place that helped shape him into who he is today. That, and there was also a special someone who William had to say goodbye to before he became Brad.
Brad Pitt's love for Missouri runs deep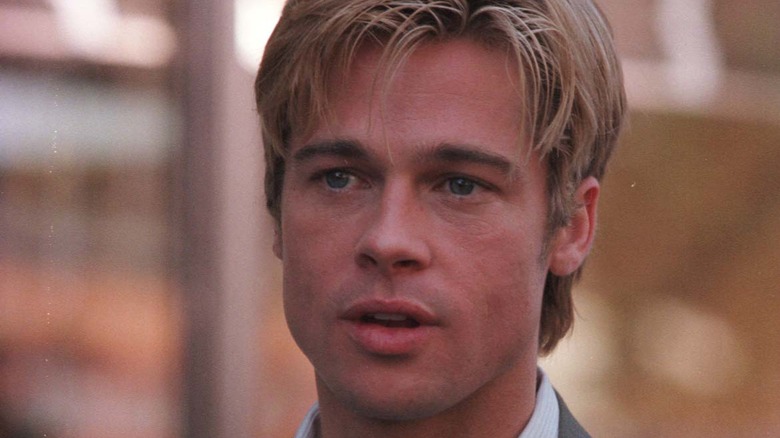 Marcel Thomas/Getty Images
While he might have spent most of his adult life in Los Angeles, it's safe to say that Brad Pitt's love for his home state of Missouri runs deep. During an interview with GQ back in 2017, Pitt hinted that he spent a lot of time in the great outdoors while growing up in Springfield. He told the publication, "We grew up surrounded by cornfields — which is weird because we always had canned vegetables. I never could figure that one out! Anyway, ten minutes outside of town, you start getting into forests and rivers and the Ozark Mountains. Stunning country." 
But the stunning views weren't the only things that he loved about his hometown. Pitt also admitted to Parade in September 2007 that he left a special someone in Missouri the year he left for Los Angeles. Without revealing her name, Pitt recalled, "She was a Methodist preacher's kid. She wasn't that into me, truthfully, although we were together for a semester. She was a hardcore realist. She called me on so much bull — about any romantic ideas that I had grown up with about life. It was my first year in college."
In other words, it sounds like this former girlfriend was totally not into William, but was probably digging her heels in the dirt when she realized that she lost out on Brad, right?