Dua Lipa's Father Has His Own Claim To Fame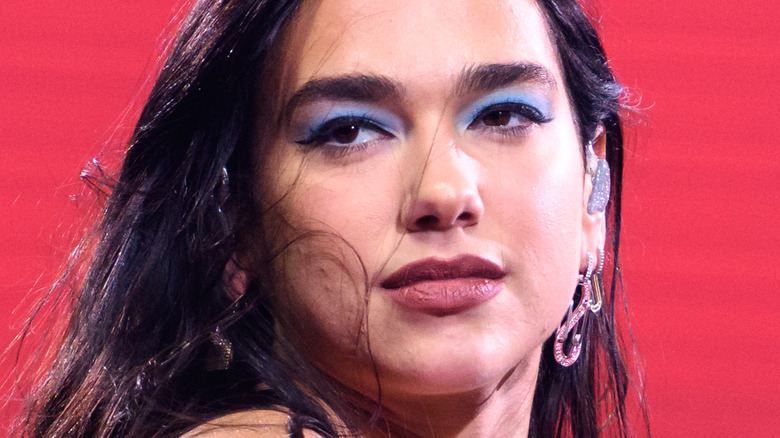 Dimitri Hakke/Getty Images
If there's one thing Dua Lipa is known for, it's her pop bangers and iconic red carpet ensembles. Since topping the charts with hits such as "New Rules," "Don't Start Now," and "Levitating," the British singer has gone on to win three Grammys and six BRIT Awards.
In an interview with Vanity Fair, Lipa gave readers insight into how she became one of music's biggest stars, explaining that she had already sung 160 songs when beginning to work on her first-ever album. "I was just putting songs out in the hopes that they would just have a little bit more momentum than the last song," Lipa said, adding, "Baby steps. Just a little bit more than the other ones. Just a couple more people. Sell out one more show, or have the rooms fill up just a little bit more." Fast forward to 2022, and Lipa now headlines some of the biggest stages in the world. On March 1, the "Break My Heart" hitmaker revealed on Instagram she had sold out New York's iconic Madison Square Garden during her "Future Nostalgia" tour. Just two months later, however, Lipa returned home to London and performed two shows at The O2 Arena.
With that said, Lipa isn't the first member of her family to enjoy fame and success. In fact, her father also knows what it's like to perform in front of a crowd.
Dua Lipa's dad sang in this band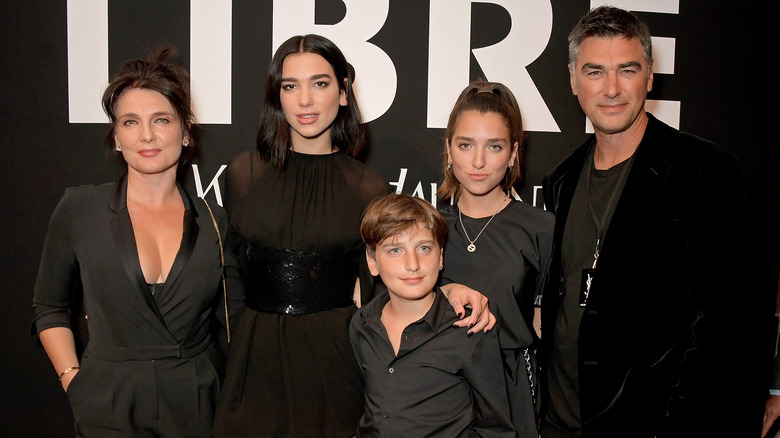 David M. Benett/Getty Images
A passion and desire for singing clearly runs in Dua Lipa's family, as her father, Dukagjin Lipa, is also a musician. As noted by The Guardian, he was a vocalist in the Kosovan rock band Ode, which reunited in 2018 to perform at the festival he founded with Dua, Sunny Hill Festival. According to its website, Sunny Hill remains the biggest festival in Kosovo and has seen the likes of Calvin Harris and Miley Cyrus perform over the years. Dukagjin's public LinkedIn page also reveals he has been the founder, CEO, and executive creative director of REPUBLIKA Marketing Communications Agency since 2008.
In 2016, Dua opened up to Hunger about how her dad has influenced on her own career. "My father is a musician from Kosovo, so I've always grown up around music at home. Whether that's my dad's songs or Sting, David Bowie, Stereophonics," she said, before explaining that P!nk and Nelly Furtado became the first albums she fell in love with. In a 2018 interview with The Guardian, Dua credited her parents' work ethic for encouraging her to chase her dreams. "A big part of who I am has been watching my parents learn to adapt in different places, in different circumstances," the "Be The One" hitmaker stated, adding, "My dad would always tell me, 'You have to work really, really hard, just to have a tiny bit of luck.'"
Dukagjin Lipa reportedly manages Dua Lipa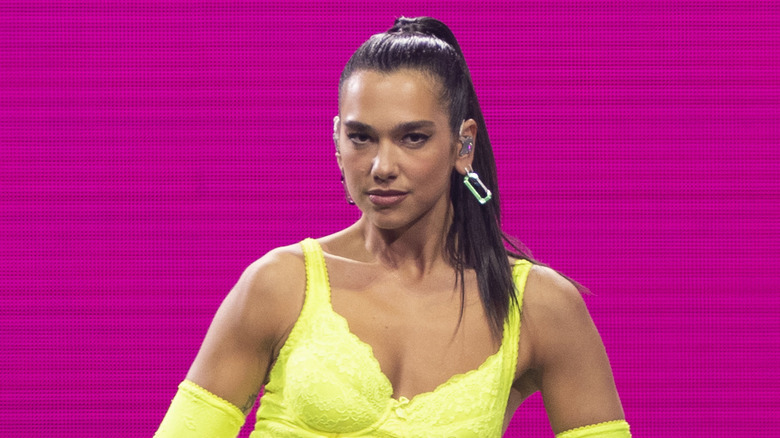 Andrew Chin/Getty Images
In 2013, when Dua Lipa was on the rise, she signed with Tap Management, which also works with Lana Del Rey, Noah Cyrus, and Ellie Goulding, to name a few. Nearly 10 years later, however, the Daily Mail announced the "Don't Start Now" singer said goodbye to her management due to conflicts over money. As noted by the outlet, Dua's income has nearly doubled in the space of a year, taking home almost £50 million ($61.3 million) in 2021 due to her music career and deals with Evian, Yves Saint Laurent, and Versace.
"It all came as a bit of a shock, but unfortunately there will always be disagreements when it comes to money. Things had been brewing for some time," Dua's former manager, Ben Mawson, said. "Tap have taken her from an unknown teenager to the most successful female artist in the world." While nothing has been officially confirmed, sources close to the singer claim that Dua's father, Dukagjin Lipa, has replaced Mawson as her manager, according to The Sun.