Prince William Once Quietly Worked A Regular Job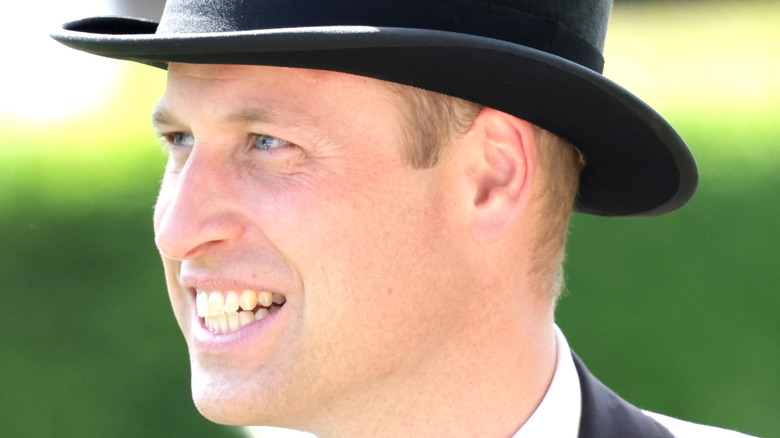 Chris Jackson/Getty Images
When Meghan Markle and Prince Harry resigned from senior royal duties back in 2020, it was the first time many were made aware that there was a difference between a royal and a 'working royal.' However, fans quickly learned that while a working royal would be called on to perform a range of duties — from bringing attention to noble causes to going on tours to strengthen diplomatic ties (via royal.uk) — non-working royals were private citizens. Well, private citizens with some pretty intriguing relatives and family background, who do, on occasion, represent the crown — but, private citizens, nonetheless. 
In light of the distinction, it's unsurprising that many of the non-working royals have careers of their own. Per Marie Claire, Princess Eugenie works at the Hauser & Wirth art gallery in London, as an associate director. Likewise, Princess Beatrice is the vice president of a software company. Their cousin Zara Tindall — who does not possess a title, despite being the queen's eldest granddaughter — makes a living as an equestrian with a number of endorsement deals. 
However, while it makes sense that the non-working royals have had to cut their own paths, it would appear that some of the senior royals also dabble in non-royal work. Such is the case with none other than the heir to the throne, Prince William. 
Prince William worked as a pilot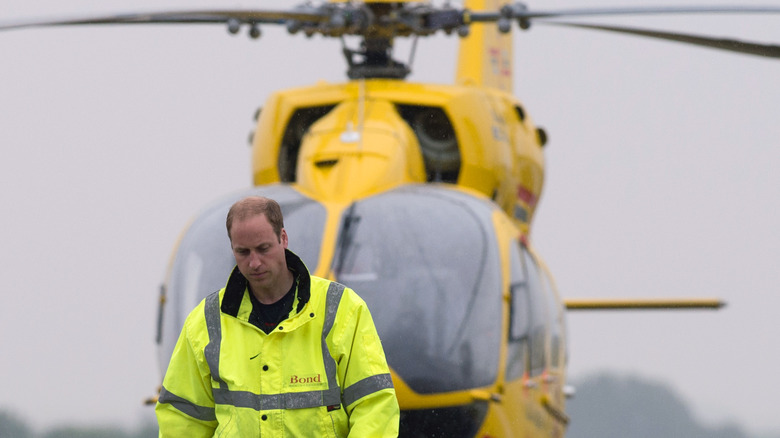 Wpa Pool/Getty Images
Given that Prince William will likely one day be the king of England, he's the last person many would expect to see on a list of celebrities who quietly work regular jobs. That said, in light of his being second in line to the throne, it does make sense that the heir would fill his time in the meanwhile. And, what better way to do that than with a career in serving the people? 
Until as recently as 2017, the Duke of Cambridge spent his days as part of the East Anglian Air Ambulance team, a charity organization that, per their website, provides "highly skilled doctors and critical care paramedics by air or car to seriously ill or injured people in the region." As a trained helicopter pilot who, according to the official royal website, carried out over 150 missions for the Royal Air Force Search and Rescue Force, William slotted into the team effortlessly. 
While the prince hadn't intended to draw attention to his role, he carried out some pretty memorable operations — and one of them even ended up being reported on by Good Morning Britain. When a tree surgeon found himself in need of emergency medical care in 2016, William was in the responding team. However, the patient only realized that after the future king had held his head in his hands. "I went, oh, old Willsy better not be flying this thing ... he turns around and goes, 'oh, I've been holding your head for the last 30 minutes.'" 
The prince donated his salary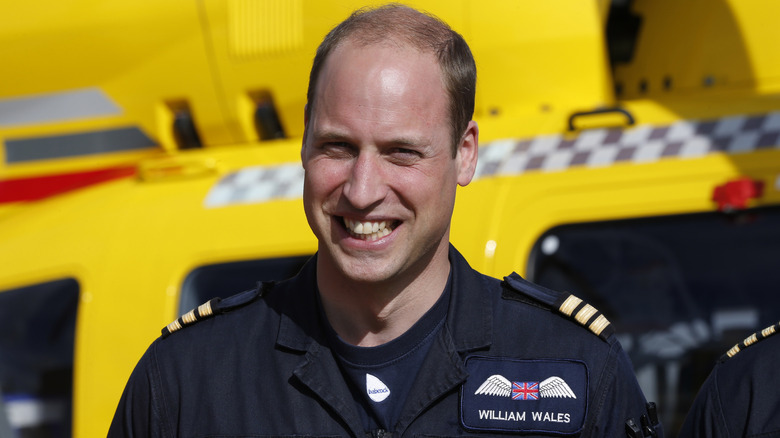 Wpa Pool/Getty Images
While some members of the royal family have to work to make money, Prince William's gig at the East Anglian Air Ambulance was far from a lucrative exercise for him. In fact, as reported by Us Weekly in 2014, every cent earned during his tenure was donated to charity. Though the royal family never officially revealed which charity that would be, the tree surgeon William helped save did know who was on the receiving end, and in wake of the prince's modesty, happily volunteered the information to Good Morning Britain. Gushing over the duke's commitment to "doing a normal man's job," he shared, "He donates all his wages back to the Air Ambulance." According to AFP, the amount earned and subsequently donated came to around $62,000 a year. 
Per Reuters, the prince retired from the East Anglian Air Ambulance in 2017. In a letter obtained by The Eastern Daily Press shortly after he announced his retirement, he thanked his colleagues for the experience. "From the moment I joined, when that phone rang at the base for the first time, it was clear that I was a fellow professional, a pilot with a job to do — in such a team there can be no other option, but still I am grateful to my colleagues for accepting me so readily," he wrote. 
William has since taken on a more active role in the firm. However, should he ever join the Air Ambulance team again, we can think of one tree surgeon who would be thrilled.