The Real Reason Jerry Seinfeld Once Turned Down $100 Million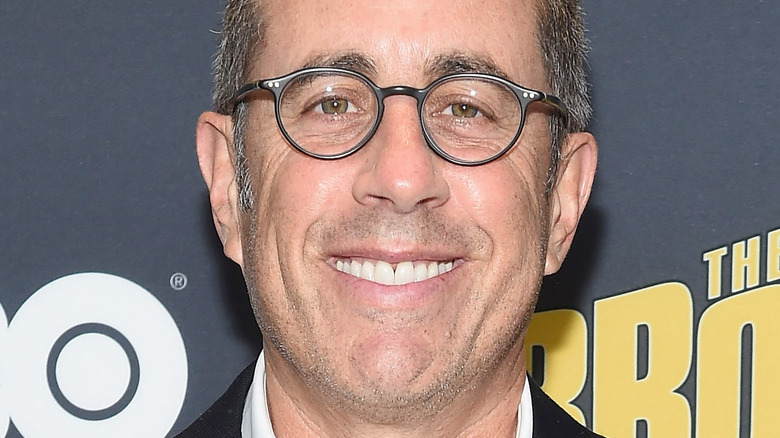 Gary Gershoff/Getty Images
When Jerry Seinfeld and Larry David first pitched "Seinfeld" to NBC in 1989, no one expected "the show about nothing" to take off the way it did. In fact, some executives at NBC were flat-out unimpressed. It was "too New York, too Jewish," said Brandon Tartikoff, the then-president of NBC (also a Jewish New Yorker himself), per TV Guide. It even received a "weak" rating from executives; as one executive put it, "This was a weak weak." 
Audiences, however, were slightly more receptive. "People laughed [at the pilot]," said NBC exec Warren Littlefield. "There was a sense this was something different. The room embraced the humor and the attitude." Although it took nearly a year for NBC to greenlight the show for a second episode, the show eventually became one of the most successful and highly influential sitcoms of all time.
As a result of this success, it should come as no surprise that NBC wanted to keep the show going far past its ninth and final season. However, what many fans may not know is that Seinfeld himself actually turned down turned down over $100 million to keep the show going. Despite the substantial, and unprecedented, amount of money he was offered, however, Seinfeld's reasoning for doing so seems to be quite sound. 
Jerry Seinfeld turned down a staggering sum of money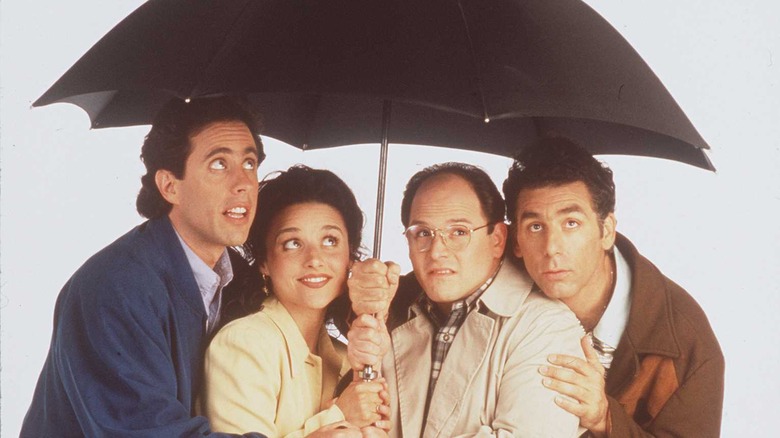 Getty Images/Getty Images
In 2016, former NBC executive Warren Littlefield told Fox News that he and other NBC bigwigs had offered Jerry Seinfeld over $100 million around 1997 — an unprecedented amount — to keep the show on the air for a tenth season. By 1996, Larry David, "Seinfeld" showrunner and co-creator, had left the show and essentially left Seinfeld to take the reins as executive producer. Seinfeld, however, had other plans for the show. 
"Over $100 million," Littlefield recalled. "We offered him $5 million an episode. We didn't mess around. What we put on the table was unheard of. We went in there with a staggering sum and there was tremendous confidence that no one could walk away from it." However, Seinfeld, who was then around 43, reportedly told Littlefield, "I don't have a life, I'm not married, I don't have kids," and, although he was "tempted," decided instead to commit himself to his personal life.
Season 9 of "Seinfeld" began airing in September 1997, and finished in May 1998. Much to Littlefield's chagrin, that was the definitive end of the popular sitcom. However, it led to a new beginning for Seinfeld himself.
Jerry Seinfeld started a family after Seinfeld's end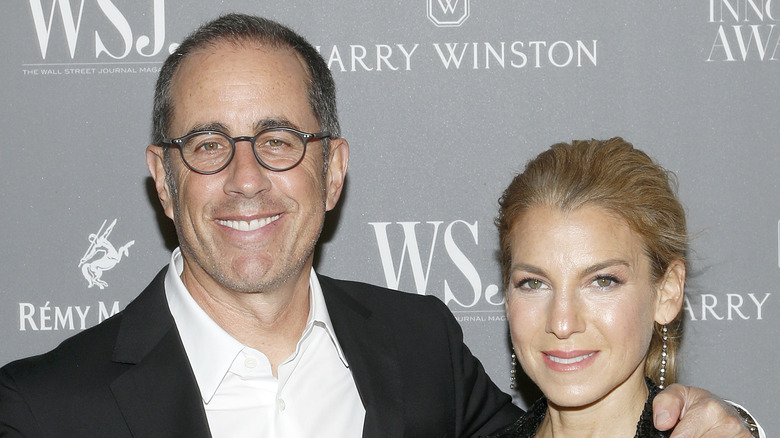 Lars Niki/Getty Images
Despite the fact that Jerry Seinfeld did not end up taking NBC's hefty $100 million deal, fans of his should not fret over his financial well-being. According to Time, the comedian raked in around $267 million in 1998, and is now worth around $950 million, according to Celebrity Net Worth. In addition, Jerry evidently made good on his personal commitment to starting a family after the show's end. According to The New York Times, Jerry met his future wife, Jessica Seinfeld, a few months after her 1998 wedding to another man, Eric Nederlander. 
Jessica, for her part, claimed that her first marriage was "irreparably broken," and never meant to be, so it was hardly because of Jerry that they ended up divorcing only a few months later. Jerry and Jessica became engaged, and married on Christmas Day 1999. The two have been happily married ever since, and now have three children together.
"If it wasn't for Jess and the kids, I'd really blow my brains out," Jerry said on "NBC Nightly News" in 2014 (via the Daily Mail). "Jessica saved my life. She gave me something to care about." Despite Jerry's shocking decision to turn down $100 million, his heartwarming reason for doing so seems to have worked out for him in the end — and there is little doubt his wife and children would disagree.