Rose McGowan Calls Out Ben Affleck, Matt Damon Amid Harvey Weinstein Scandal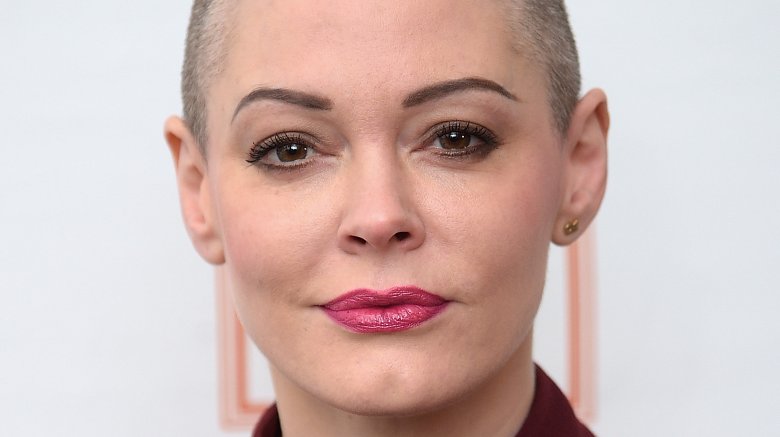 Getty Images
The Charmed star wants actors to start taking responsibility for their part in covering up the sexual assault allegations made against Miramax co-founder Harvey Weinstein.
On Oct. 9, 2017, Rose McGowan took to Twitter to call out a number of big-name actors for keeping quiet about Weinstein's alleged history of sexual misconduct. In a text photo, she listed the names of the men on the board of The Weinstein Company, adding, "They knew. They funded. They advised. They covered up. They must be exposed. They must resign." In the caption for the photo post, McGowan tweeted, "Hey @mattdamon what's it like to be a spineless profiteer who stays silent?"
The 44-year-old then turned her attention on brothers Ben and Casey Affleck, tweeting out, "Ben Affleck Casey Affleck, how's your morning boys?"
McGowan soon retweeted another post linking to an article on Vulture, which discussed a piece by The Wrap that alleged that Damon and fellow actor Russell Crowe had helped kill a New York Times article about Weinstein's reported sexual misconduct back in 2004.
Written by The Wrap founder Sharon Waxman, the article detailed Waxman's experience looking into allegations made against Weinstein when she was a reporter for The New York Times and discovering a man who worked for Miramax Italy, named Fabrizio Lombardo, whose real job, she claimed, was helping Weinstein find women.
However, despite her research, her story was "gutted" after Weinstein put pressure on the paper, reportedly having Damon and Crowe call to vouch for Lombardo's role in the company.
The shared tweet read, "Have u seen this article?Do u realise how deep the cover ups go?Then u wonder why its taken so long."
As Nicki Swift previously reported, an investigative report into Weinstein's alleged behavior of sexual harassment was published by The New York Times on Oct. 5, 2017. The article claimed that at least eight women had reached settlements with Weinstein over the years, including McGowan, who'd received $100,000 in an attempt for Weinstein to "avoid litigation and buy peace."
Since the article's publication, Weinstein has been fired from his own business The Weinstein Company, and several actresses have spoken out against the big-wig movie producer, including Meryl Streep and Jennifer Lawrence, stating that they were not aware of Weinstein's reported behavior.