What Happened To James Ross After Winning RuPaul's Drag Race Season 2?
Tara Ziemba/Getty Images
"RuPaul's Drag Race" has become a cultural phenomenon. Through its rise on reality TV, the show further popularized the art of drag and functioned as a stepping stone for many drag queens to achieve mainstream popularity.
For 14 seasons, the reality show has introduced the most talented drag queens in the industry, all of whom had showcased their strut, charm, and wit to snag the coveted crown. The "Drag Race" winners have had varying levels of success, with no two queens forging the same path. For instance, Bebe Zahara Benet, the first-ever winner of the show, managed to build an active music career since being crowned. She has released a number of EPs since 2014, and last year, she starred in "Being Bebe," a documentary that revolved around her preparation for the show. Meanwhile, Trixie Mattel, who won the third season of "RuPaul's Drag Race All Stars," is arguably one of the most recognizable faces on the show. She went on to partner with another "Drag Race" alum, Katya, to host the highly successful YouTube show called "UNHhhh," and launched her own beauty brand, Trixie Cosmetics. She's also quite the successful musician, having released Billboard-charting records.
But not all "Drag Race" alums have sought success outside the show. Despite the "RPDR" Season 2 winner reaching notoriety, the performer formerly known as Tyra Sanchez later shed his drag persona altogether.
James Ross was involved in controversies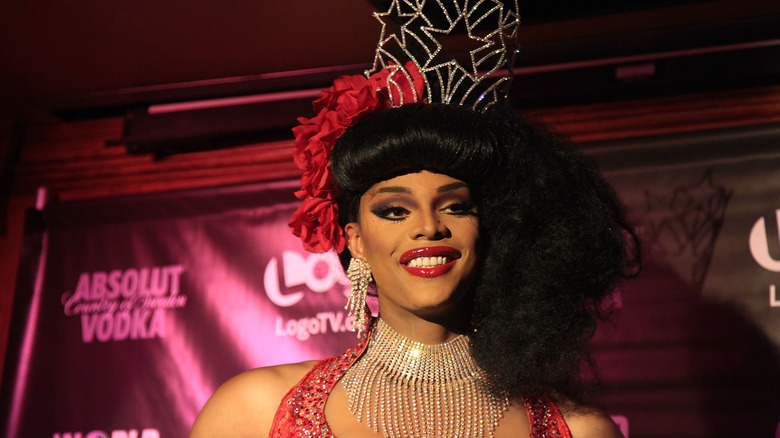 Astrid Stawiarz/Getty Images
James Ross, the drag queen formerly known as Tyra Sanchez, won "RuPaul's Drag Race" Season 2 to much fanfare, but his startling behavior had cost his reputation among fans. After winning, he found himself in hot water when he had bickered with a fan online. In 2015, when he was told he was annoying, Ross told the fan to "go kill yourself," per Gay Star News. He refused to apologize at the time, and even RuPaul stepped in to defend him.
In 2017, Ross found himself in the middle of a controversy once again when he shared a fake obituary of his fellow "Drag Race" competitor, Morgan McMicheals, per Instinct Magazine. When fans clicked on the link, they were taken to Ross' SoundCloud page. McMichaels had to clarify that she was alive, and Ross later apologized about the move that came from a beef between the stars, but refused to take down the post.
Come 2018, Ross did something that seemingly got him shunned from the "Drag Race" community. According to In Magazine, he insulted "Drag Race" alums Tatianna and Phi Phi O'Hara before RuPaul's DragCon and posted a countdown for the event with references to bombs. While nothing threatening actually happened, it was enough for DragCon to ban Ross from the convention.
James Ross sashayed away from the drag life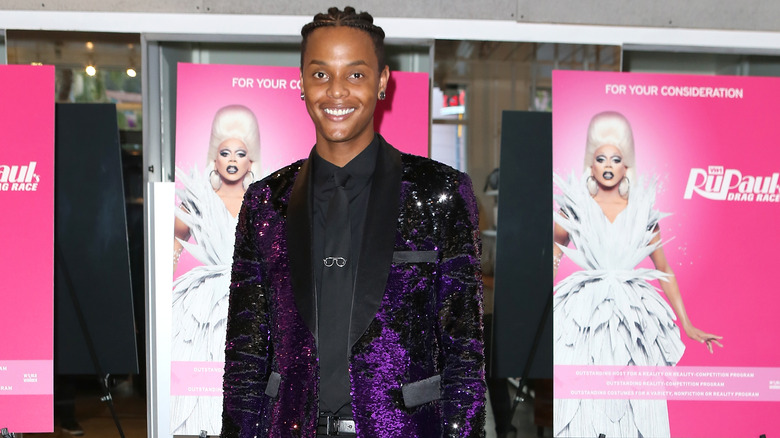 Tasia Wells/Getty Images
Tyra Sanchez no longer goes by this moniker. The former drag queen wants everyone to call him by his actual name, James Ross, and had pleaded with fans to "forget" about his stint on the reality series.
"I want absolutely nothing to do with your toxic community," Ross wrote in a tweet, via Queerty. "Stop tagging me in your posts, stop including me with your winners. Just forget me." In another post, he also clarified what pronouns fans should use to refer to him. "There's a little confusion so just to be clear, my pronouns are: HE, HIM, KING or YOUR MAJESTY," he wrote, via The List.
Ross also called out the institutions he once held dear and said how they're "racist." He wrote on Twitter in 2020, per the Gay Times, "FYI RuPaul, RuPaul's Drag Race and World of Wonder have been silent for years about black lives mattering. Don't for a second think they care about you. It's simply the trendy thing for them to do at this time. They are racist themselves." Ross is relatively quiet these days, and according to TMZ, he was arrested in August 2020 for allegedly vandalizing the property he once lived in. He allegedly spray-painted the message, "Don't Move Here Ever," around the complex after failing to pay rent for months.