The Truth About Jared Padalecki And Alexis Bledel's Relationship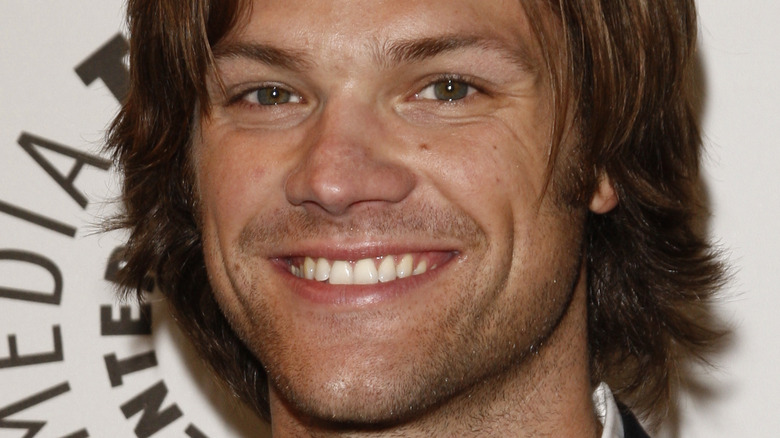 Phil Stafford/Shutterstock
Although Alexis Bledel and Jared Padalecki have gone on to work on other successful projects — with Bledel notably portraying Emily Malek in Hulu's "The Handmaid's Tale" and Padalecki portraying Sam Winchester in the CW's "Supernatural" — the two actors are still probably best known for their on-screen relationship in "Gilmore Girls."
As fans know, the show is about a small town named Stars Hollow and it explores the many different people and personalities in it. Bledel portrayed Rory Gilmore, the daughter of Lorelai Gilmore, and the show mainly focuses on their mother-daughter relationship, as Rory experiences the highs and lows of high school, college, and life in general. Padalecki, meanwhile, played Dean Forester, the new kid in town when he was introduced in the 1st season. Rory and Dean quickly pursued each other and Dean became Rory's first official boyfriend. Throughout the seven-season series and the four-episode Netflix revival, we get to see how their on-again-off-again relationship plays out. But while fans grew accustomed to seeing Rory and Dean share a close relationship on-screen, they may be wondering what the relationship between their real-life counterparts is like.
A past relationship was revealed right before the Netflix revival aired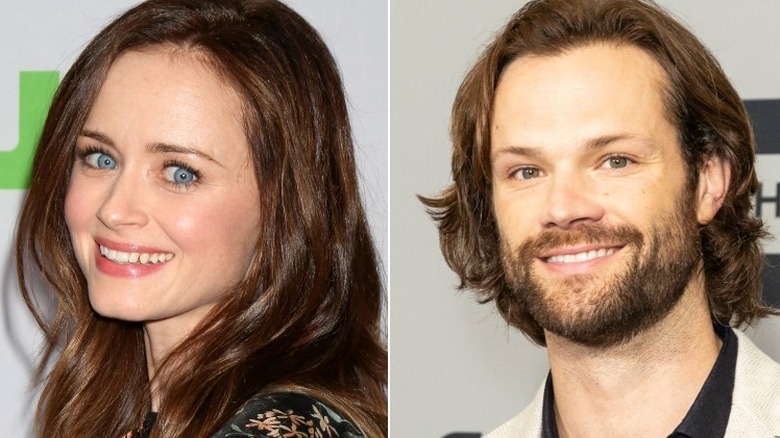 Kathy Hutchins & Lev Radin/Shutterstock
Team Dean fans, get excited — Jared Padalecki revealed that he and Alexis Bledel briefly dated. "Gilmore Girls" casting director Mara Casey joked to Life & Style in 2016 about Bledel's history of dating her co-stars on the show, revealing for the first time that Bledel had an off-screen romance with Padalecki. Casey went on to say that there was this instant feeling that Bledel and Padalecki would click when casting the role of Dean.
While there weren't any immediate comments from Bledel or Padalecki when this information was dropped, Padalecki later revealed that the rumor was true. He then went on to say that the relationship was the pretty standard teenage fare. "It wasn't anything super juicy," he revealed to Glamour in 2021. "I think it was more kind of silly. We were two 17-year-old kids who were like, 'Hey, you want to go bowling?' I wish it was scandalous or something!"
Jared Padalecki wasn't the only co-star Alexis Bledel dated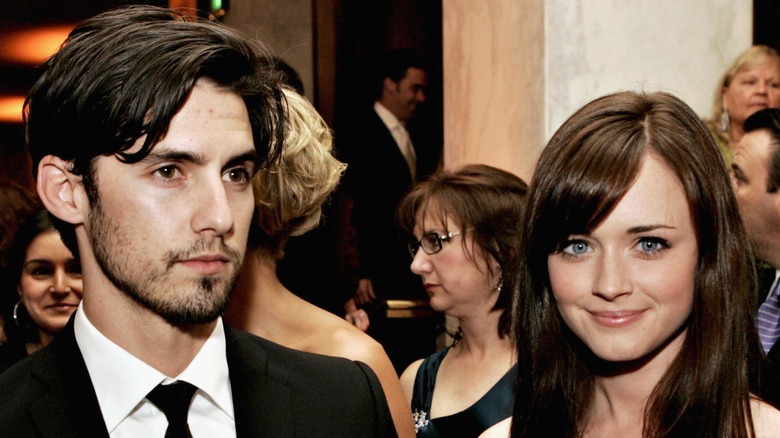 Kevin Winter/Getty Images
While Rory and Dean didn't work out in the end, fans turned to Rory's second love interest on the show, bad-boy Jess Mariano. Better yet, fans got to experience the fun of the off-screen romance between Alexis Bledel and Milo Ventimiglia. When the two started dating, they kept their relationship as low-profile as possible, but Bledel did reveal that they had talked about marriage. "I think everybody who has been dating for more than a couple of years probably talks about it at some point," she told People in 2005. "It's a fun thing for us to talk about, but that's it — it's down the road."
After four years of dating, Bledel and Ventimiglia split as Ventimiglia's representative revealed to People that he was single. Bledel eventually married actor and "Mad Men" co-star Vincent Kartheiser. Ventimiglia stated that he is currently focused on his work. "Everything is second position to work — everything," the "This Is Us" star told Haute Living in 2021. "I've had friendships and relationships that definitely had a hard time with that... Some things are going to be sacrificed while others can run concurrently."
Despite the on-screen love triangle, Padalecki confirmed there was no overlap between his and Ventimiglia's relationship with Bledel, and the two boys seem to remain on good terms. In April 2021, Ventimiglia showed an "I [heart] Dean 4ever" sign on "The Tonight Show Starring Jimmy Fallon". Padalecki responded with his own sign that said "I [heart] Jess 4ever" and posted it on Instagram.