How One Fan Is Totally Taking Shakira's Ex Gerard Pique To Task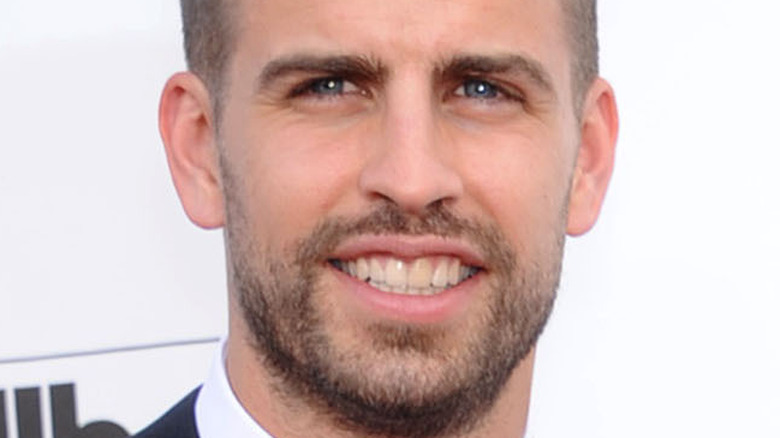 DFree/Shutterstock
June hasn't been a great month for FC Barcelona footballer Gerard Piqué as he and global superstar Shakira announced their split after more than a decade together. "We regret to confirm that we are separating," the twosome said on June 4, per CNN. "For the well-being of our children, who are our highest priority, we request respect for [our] privacy. Thank you for your understanding." Though they never married, Shakira and Piqué were first linked when the Spanish star athlete popped up in Shakira's music video for "Waka Waka (This Time for Africa)," which was the official song of the World Cup 2010. Per Closer Weekly, the pair went on to welcome sons Milan and Sasha.
Shakira and Piqué haven't spoken out much about their split, but in the wake of the separation, Piqué in particular is "suffering," as Barcelona president Joan Laporta revealed, via The U.S. Sun. "As much as we like to imagine football players with fame and money and everything we like, they are still people and Piqué is a great person," Laporta said. According to the Spanish outlet Sport, Piqué's future on the field is also uncertain now that Barcelona may be looking to replace him due to his questionable fitness and unprofessional conduct. As if this weren't enough, Piqué was just dealt another blow — this time on social media by an angry fan.
Gerard Piqué was rude to a fan's son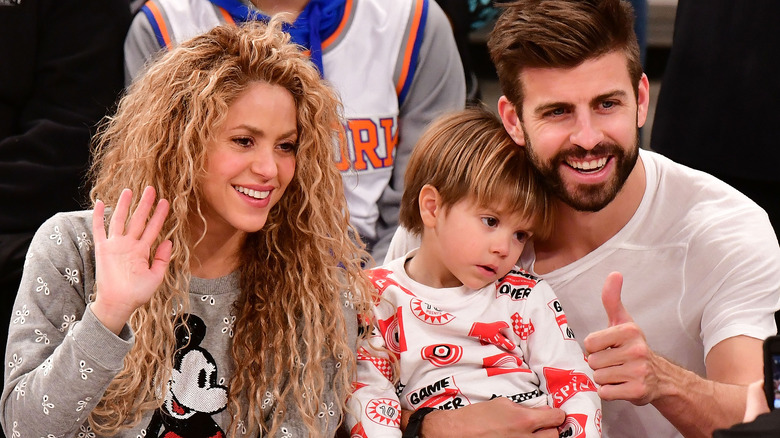 James Devaney/Getty Images
Things came to a head for Gerard Piqué when Swedish restaurant owner Katrin Zytomierska asked him to greet her son, who is a fan of the Barcelona player, per the Daily Mail. When Piqué refused, she put him on blast and followed up by posting a picture of him partying with a mystery woman. "Listen to me you loser," Zytomierska wrote, via the Daily Mail. "I see you and immediately think of my son. I was clear with you. I asked you to say hello to my son. You said 'no.' Because you're what? A guy that can dribble a ball? That does not impress me much. What makes me sad is that fame has got into your head."
Before snapping the pic of Piqué with another woman, Zytomierska told journalists Lorena Vasquez and Laura Fa that while Piqué "wasn't rude ... he was a little bit arrogant. I suppose that's because he's such a well-known footballer ... but I hadn't met him until then. Afterwards I took the photo to post it on my Instagram."
According to The Blast, Piqué's female companion hasn't yet been identified by the press. The whole thing does give more weight to the rumors that Piqué may have cheated on Shakira. Spanish newspaper El Periodico alleges (via Marca) that Piqué was previously seen with this same woman, and that Shakira called time on their relationship when she found out about the infidelity.