Inside Casey Cott And Lili Reinhart's Strong Off-Screen Friendship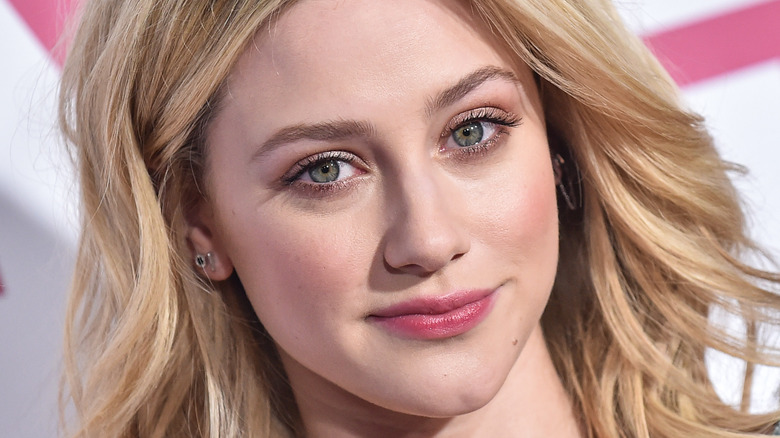 DFree/Shutterstock
Lili Reinhart and Casey Cott's characters on the CW's hit television show "Riverdale" are best friends. Luckily for fans, that friendship extends off-screen as well.
Reinhart portrays Betty Cooper, one of the show's central characters. Fans often see her solve big mysteries in the small town of Riverdale alongside her friends Archie Andrews, Veronica Lodge and Jughead Jones. We also see Betty's romantic relationship with Jughead evolve throughout the show. Cott, meanwhile, portrays Kevin Keller, a minor yet important character. While he didn't have a lot to say during the 1st season, the show explored his relationship with his father as well as his sexuality in later seasons. "Kevin in the first season, he was a really supportive friend," the series creator Roberto Aguirre-Sacasa told CBR in 2017 ahead of the show's 2nd season. "The story is what does Kevin do when he's not in that circle of friends? Is he doing something that is potentially dangerous?"
Betty and Kevin start off as best friends at the beginning of the show, having grown up together in the small town. But as the show progresses, the trust between these two friends starts to disintegrate as Kevin becomes connected to the farm cult and is potentially brainwashed. While Cott's character may have to repair some relationships, the actor has proven to be a great friend to his fellow co-stars in real life.
Lili Reinhart and Casey Cott's off-screen friendship remains strong
Lili Reinhart and Casey Cott's characters hit a few rough patches in their friendship on-screen, but the two's off-screen friendship has stayed strong. When Reinhart and co-star Cole Sprouse's off-screen relationship ended, fans turned to her and Cott's friendship for comfort. Cott mentioned that Reinhart makes him laugh the most. "Lili's the person who can make me do something that no one else could make me do," he told Us Weekly. "But if anyone else asked me, I would feel like it's weird. With her for some reason, it just always works, and we have a great time."
Cott not only gets along well with Reinhart, but he is seemingly best friends with the entire "Riverdale" cast. Cott alongside co-star KJ Apa, who plays Archie Andrews, jokingly posted a picture on Instagram, poking some fun at Cole Sprouse's birthday post for Reinhart. His co-stars also gushed in support and happiness after Cott announced he was engaged. 
As for Reinhart and Cott's on-screen friendship, we sure hope the two characters will always find a way to become best friends again, even after a bump in the road. "It'll just take a minute and then they'll be back to their perfect friendship," Cott told Tiger Beat when fans were worried Betty and Kevin's friendship wasn't going to last. You can't separate Betty and Kevin. You can try but it's not going to work." 
Casey Cott ties the knot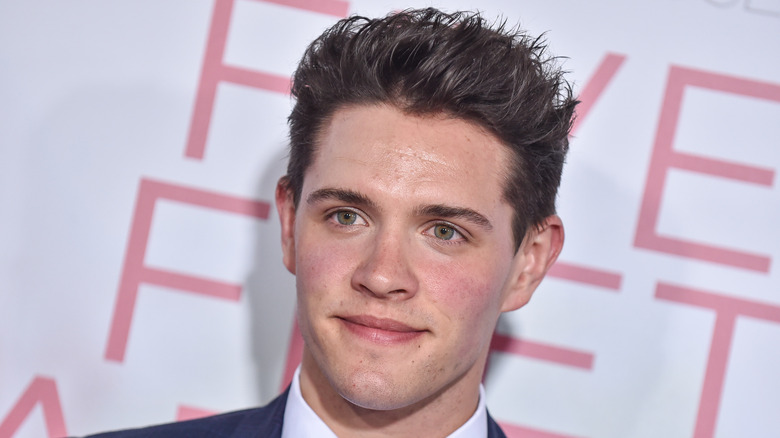 DFree/Shutterstock
Lili Reinhart and Casey Cott never had a romantic relationship, but the two have been very supportive through the ups and downs of their love life. Cott married fitness expert Nichola Basara in late 2021. Many of his "Riverdale" co-stars, including Reinhart and her ex-boyfriend Cole Sprouse, attended the wedding.
Cott's co-stars turned to social media to share the special moment, as fans' Instagram feeds were flooded with slideshows and stories of the event from the cast. Reinhart shared a couple of videos on TikTok — one of Reinhart and co-stars Camila Mendes and Madelaine Petsch getting ready for the big day, and one of the actual wedding captioned with a sweet message to Cott.
As for Reinhart, she's currently dating actor Spencer Neville. He has been a guest star in a number of popular shows including "Ozark" and "American Horror Story." Reinhart is working reportedly on some self-love after her split from Sprouse, so she and Neville are keeping it casual. "It's very new but she's really into him," a source told E! News. "They met through the industry and were introduced together by a few friends." Clearly, both Reinhart and Cott have a lot of good friends by their sides.