The Truth About Camila Mendes And KJ Apa's Relationship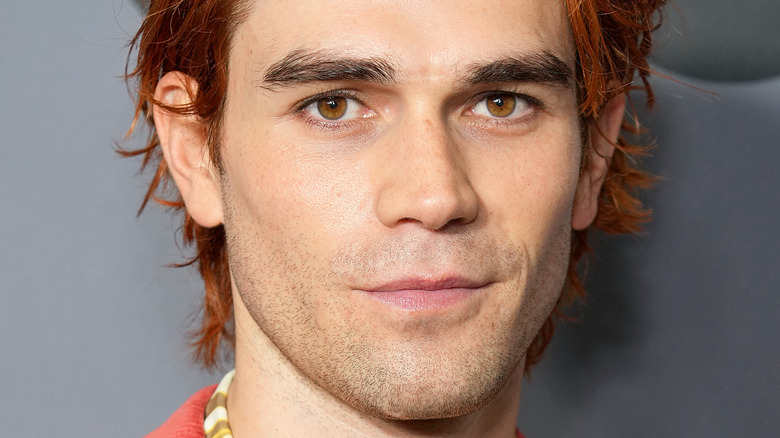 Kevin Mazur/Getty Images
KJ Apa and Camila Mendes play on-screen lovers in the hit show "Riverdale," but their relationship in real-life is far less spicy. The pair has been a part of the hit CW series since its inception in 2017 and continue to appear in the teen drama. Apa and Mendes star as starry-eyed lovers, Archie Andrews and Veronica Lodge, teenagers at the fictional Riverdale High School. The couple's on-screen romance has gone through its fair share of ups and downs, but that hasn't stopped fans from gushing over the couple. Apa previously joked about fans shipping his character with Mendes' and even suggested a name for the on-screen couple.
"What would it be? Varchie?" Apa asked during an interview with Entertainment Tonight. And while Apa seemed to make the statement in jest, fans quickly took to the name, and have since begun referring to the fictional couple as such. Apa and Mendes' chemistry on-screen is undeniable; however, some fans may still be wondering if the pair has a similar bond when not on camera.
KJ Apa and Camila Mendes are close friends
KJ Apa opened up about his relationship with his "Riverdale" co-star Camila Mendes, during a conversation with Cosmopolitan about the show's steamy sex scenes. "It's weird with someone you don't know that well. On a movie set, you have time to get to know the person and rehearse before shooting," he told the publication in 2018. Adding, "Camila and I just had to dive into it. Now that we're friends, it's easier."
And if there was any doubt that the pair built an extremely close friendship while on set, Apa shared a post on Instagram proving how deep their bond is. "Last year I fit @camilamendes entire first down my throat," Kapa wrote alongside an image showing the hilarious act. He then asked, "What can we do this year to top it?" A second photo shows a smiling Mendes with her entire hand in her co-star's mouth. Mendes has also shared photos of herself and Apa online — but none with his fist in her mouth.
What's their relationship like now?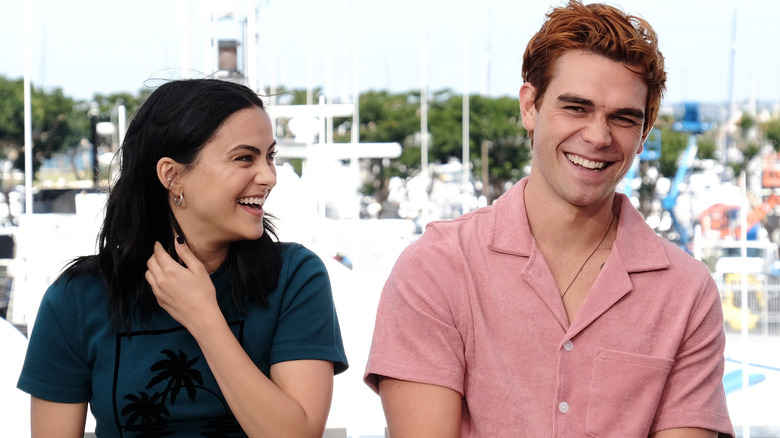 Tommaso Boddi/Getty Images
Some fans may have hoped KJ Apa and Camila Mendes would become a couple in real life, but the actors appear to both be in committed relationships. Mendes was last romantically linked to photographer Grayson Vaughan after posting a photo of the pair on Instagram in September 2020, per Seventeen. Meanwhile, Apa has been dating model Clara Berry for over two years. Apa and Berry, who welcomed their first child in September 2021, also sparked marriage rumors after the actor referred to Berry as his "wife" on social media.
And while the show is set to end after its seventh season, there is no doubt that Apa will miss Mendes and the rest of the "Riverdale" cast. He revealed to TV Insider that having to say goodbye to the popular series makes him "sad." "We knew it was going to finish sooner rather than later. But overall, I feel lots of mixed emotions," he said. "It's going to be really hard to say goodbye to Archie, to 'Riverdale.' I can't say I'm going to miss the red hair, but yeah. It's going to be hard."