The Truth About Lauren Alaina's Time On American Idol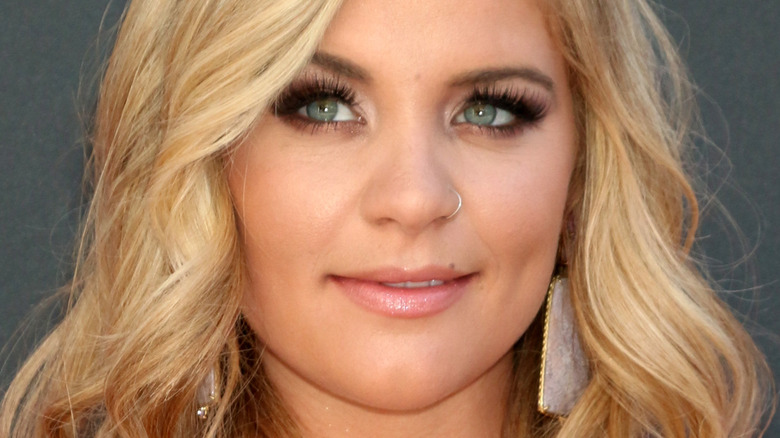 Kathy Hutchins/Shutterstock
Country singer Lauren Alaina started her career at 15 years old when she auditioned for "American Idol." She credits singing at church with helping her gain confidence, as well as growing up with a musical father. "My dad grew up playing banjo and guitar," Alaina told Southern Living. "I connected with him. We grew up playing cover songs, and now my dad plays my songs. Which is really sweet and special." However, Alaina's father wasn't the only inspiration in her family. Her cousin Holly told her she should consider singing professionally, per The Boot, encouraging her to audition for "American Idol" and ultimately changing her life. 
Alaina already had dreams of being on "American Idol" at a very young age. The runner-up said that being on the show was like a "boot camp," as the competition was fast-paced and she learned a lot of the ups and downs of the industry, including how to present herself in an interview and in front of a camera. "Looking back on it, it's kind of a blur," she said in an interview with Southern Living. "'American Idol' is a funny thing because you're instantly famous, but you're not instantly successful. And to have success, you have to really work for it." As Alaina has explained, her experience with "American Idol" was quite a journey. 
American Idol felt like a 'rollercoaster' for Lauren Alaina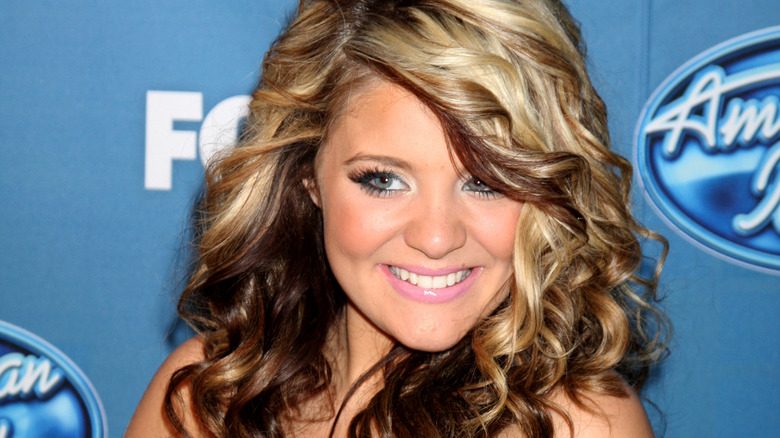 Kathy Hutchins/Shutterstock
Lauren Alaina got to the finale of "American Idol," but was nearly replaced when her vocal cords swelled up two hours before the show went live. It was later reported that her vocal cords were blown out during rehearsal. While the stage manager had some doubts, music director and arranger Michael Orland knew Alaina would be okay, comforting her and assuring the judges that she would be performing, as there were already rumors that the show's second runner-up would replace Alaina. He had seen this happen to contestants in past seasons, and knew what to do. "The doctor came and saved the day. That happens to even the biggest stars in show business," Orland stated to Entertainment Weekly in 2011. "I think he gave her something to un-swell her vocal cords... Whatever he gave her, it just numbs the vocal cords a little bit so she can get through it."
Clearly, the breakout star got through it. Although Alaina admitted the process of the competition show was difficult, as she was only 15 years old when she first auditioned, she has returned to the show as a mentor, helping Season 20 contestant Kelsie Dolin gain some confidence before her performance. And since being a contestant on the show herself, the "American Idol" alum has become a female country powerhouse.
A strong singer and an even stronger person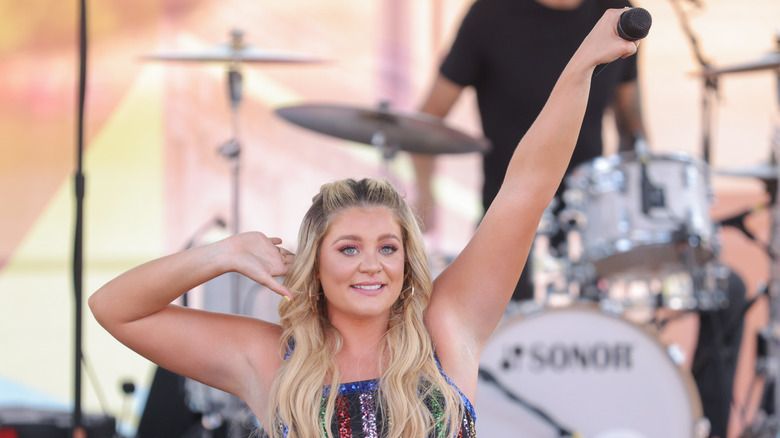 Michael Hickey/Getty Images
Lauren Alaina's strong voice can be heard in her own hit song "Road Less Traveled" as well as hit collaborations with Kane Brown and Dustin Lynch. She was inducted into the Grand Ole Opry this past February, and she has released three studio albums. But even with the success she's having now, she initially struggled after she was declared runner-up on "American Idol."
"Things didn't really work out for me at first," Alaina stated on"The Coop Show" in 2020. "I had a manager that stole a significant amount of money from me, and I had to have vocal cord surgery. It was just a really fearful year. I thought that this was the end."
However, the country singer has been open about how some negative experiences have inspired her performances. Alaina's split from her ex-boyfriend John Crist inspired her to audition for "Dancing With the Stars." Alaina stated that during the COVID-19 pandemic, she thought about how she should be happy but wasn't really feeling it, and out came the inspiration for her new album. "'Sitting Pretty on Top of the World' is about being a woman and the struggles I have faced being a woman," Alaina told ET in 2021. "Very public breakups to thinking I was never gonna be in a relationship again to hoping for a future and feeling hopeful. I tried to cover all of that."