Ben Affleck Apologizes For Groping Hilarie Burton As Video Footage Surfaces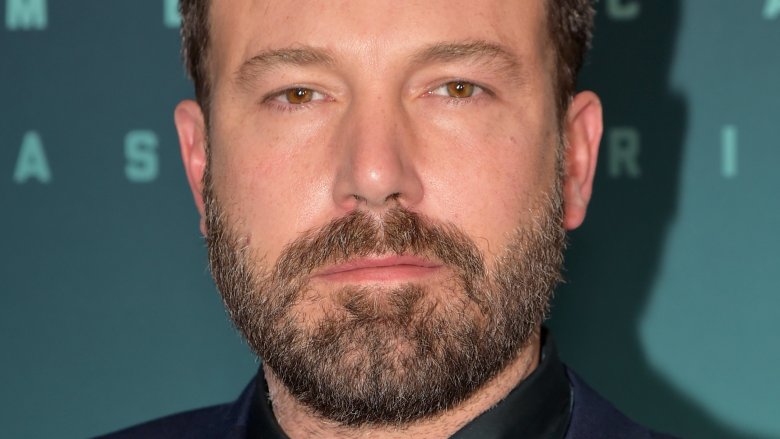 Getty Images
The Batman v Superman actor has responded to public outrage at his alleged groping of actress Hilarie Burton—but don't expect a long reply.
"I acted inappropriately toward Ms. Burton and I sincerely apologize," Ben Affleck tweeted out on Wednesday, Oct. 11, 2017. His response comes hours after Burton acknowledged a fan who recalled Affleck assaulting the former TRL VJ in the past by grabbing her breast.
"I didn't forget," Burton stated, adding, "I was a kid."
The One Tree Hill star also posted a video composed of TRL clips, in which a young Burton recalls, "He comes over and tweaks my left boob!" In the same video, Affleck is also seen asking Burton, "How old are you — 19?"
In the tweet, Burton stated, "I had to laugh back then so I wouldn't cry."
TMZ later shared footage of Affleck allegedly groping Burton on TRL, wrapping his arm around her and reportedly touching her breast. "I'm like, 'What are you doing?'" Burton recounts in a talking head. "Some girls like a good tweakage here and there. Um, I'd rather have a high five."
The celebrity gossip site also uncovered another video, showing Affleck getting more than a little frisky with a Canadian TV host during an interview. In the clip, he wraps his arms around the host, touching her, holding her on his lap, and resting his head against her. "They would like the show better if you did it topless, wouldn't they?" he asks the host, complimenting her on her perfume.
"You usually show a lot more cleavage than this. What's the story? Why are you covering it up today?" Affleck continues, adding, "You usually have that rack on display." He goes on to talk about her breasts and says that they should reenact Janet Jackson's infamous nip slip at the 2004 Super Bowl.
He also mocks people with cerebral palsy.
Not a good look for the actor, who's come under fire for denying he had any knowledge about disgraced Hollywood exec Harvey Weinstein's alleged history of sexual misconduct. His former Phantoms co-star Rose McGowan accused Affleck of lying, stating that she'd told him about Weinstein's harassment of her and that he'd simply replied, "GODDAMNIT! I TOLD HIM TO STOP DOING THAT."
Affleck has yet to release a statement addressing McGowan's claim.