Hilarie Burton Claims Ben Affleck Once Groped Her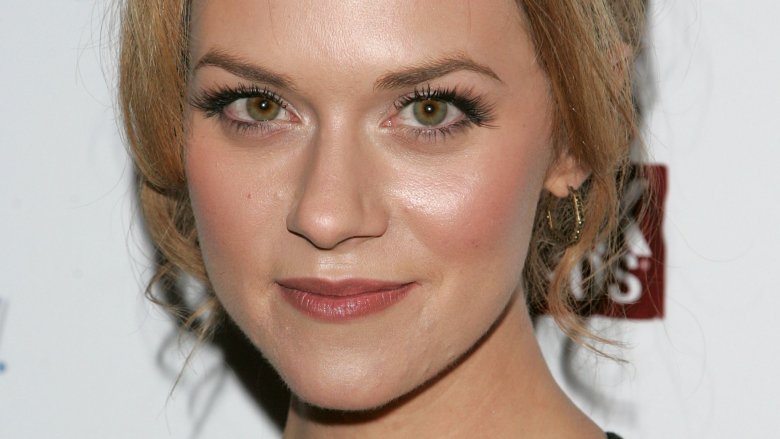 Getty Images
The former One Tree Hill star just opened up about a difficult experience during her days on MTV's TRL.
On Oct. 10, 2017, Hilarie Burton claimed that Ben Affleck inappropriately touched her back when she was a VJ on TRL. Discussing his knowledge of Harvey Weinstein's alleged history of sexual assault and harassment, one of Burton's fans brought up the Affleck's past behavior on the show, stating, "He also grabbed Hilarie Burton's breasts on TRL once. Everyone forgot though."
To which, Burton responded, "I didn't forget."
"I'm so sorry that happened to you," the same fan replied. "It's infuriating that people never bring up all the gross, predatory things he's done."
Burton tweeted back, "Seriously, thank you for that. I was a kid."
The 35-year-old later shared a video of old TRL clips, in which a young Burton recalls, "He comes over and tweaks my left boob!" Later in the same video, Affleck is seen asking Burton, "How old are you — 19?"
In the tweet, Burton, who's currently pregnant with her second child with Walking Dead star Jeffrey Dean Morgan, wrote, "Girls. I'm so impressed with you brave ones. I had to laugh back then so I wouldn't cry. Sending love."
Girls. I'm so impressed with you brave ones. I had to laugh back then so I wouldn't cry. Sending love.

— Hilarie Burton (@HilarieBurton) October 11, 2017
Burton is obviously referring to the women who have come forward about past sexual harassment and assault at the hands of Miramax co-founder Weinstein, whose alleged history of sexual misconduct came to light after The New York Times published an exposé about him. Just days later, The New Yorker also published a piece on Weinstein, alleging that he'd raped three women and assaulted four others.
As Nicki Swift previously reported, Weinstein has since been fired from his role at The Weinstein Company and has reportedly been flown to Europe for sex addiction rehab. His wife, Georgina Chapman, has also announced that she's leaving him.
Affleck, 45, received criticism for his initial silence on the matter (via Daily Mail), considering he's worked closely with Weinstein for several years. The actor did eventually release a statement, addressing the allegations made against Weinstein.
"I am saddened and angry that a man who I worked with used his position of power to intimidate, sexually harass and manipulate many women over decades. The additional allegations of assault that I read this morning made me sick," he wrote on Facebook. "This is completely unacceptable, and I find myself asking what I can do to make sure this doesn't happen to others. We need to do better at protecting our sisters, friends, co-workers and daughters. We must support those who come forward, condemn this type of behavior when we see it and help ensure there are more women in positions of power."
However, actress Rose McGowan, who The New York Times had revealed was one of Weinstein's reported victims, quickly pointed out that Affleck had allegedly known about Weinstein's inappropriate behavior—because, she said, she had talked to him about it. "'GODDAMNIT! I TOLD HIM TO STOP DOING THAT' you said that to my face. The press conf I was made to go to after assault," McGowan tweeted at Affleck. "You lie."
While we wait to see if the Argo actor responds to Burton's allegations, read up on the shady side of Ben Affleck and his brother, Casey.