The Shady Sides Of Casey And Ben Affleck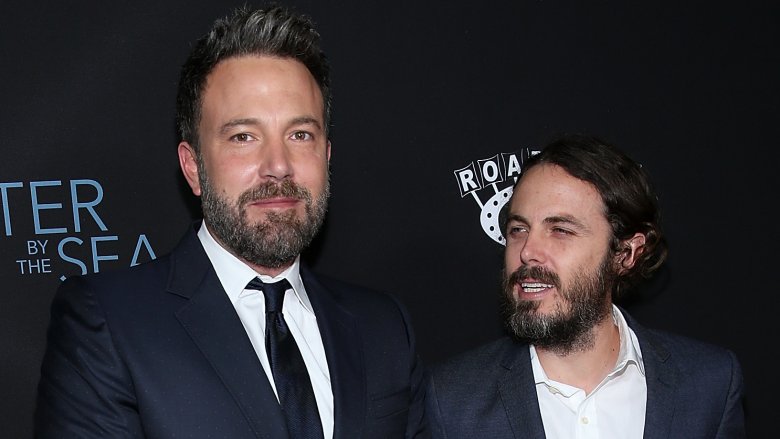 Getty Images
While undeniably talented, Casey and Ben Afflecks' reputations have been tarnished by some seriously shady behavior. Allegations against the brothers range from cheating on their wives to sexually harassing their colleagues. Let's take a closer look at the dark gossip dogging these Oscar winners.
Casey's alleged cheating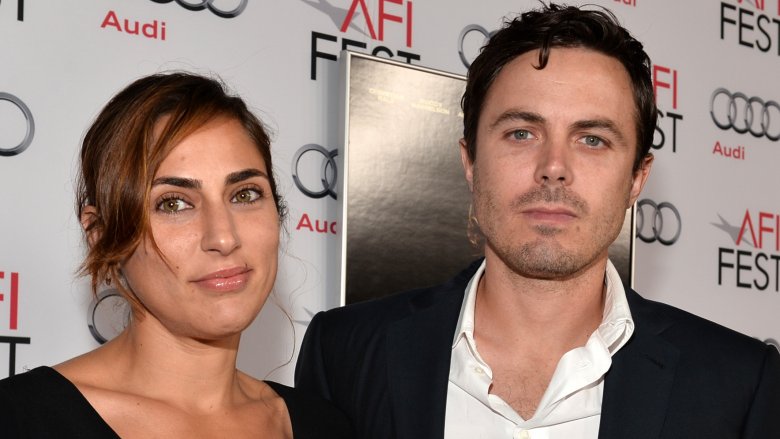 Getty Images
Casey tends to fly much more under the radar than big brother Ben, and so do his marital woes. Sources told InTouch Weekly that Casey and ex-wife Summer Phoenix were plagued by cheating allegations. "She was having a lot of trust issues. They went to couples counseling but they just couldn't recover," an insider said.
Us Weekly reported that the spouses settled their divorce in August 2017, just days after officially filing, noting that the documents listed that they actually separated back in November 2015. They were married ten years.
Ben Affleck may have cheated on Jennifer Garner...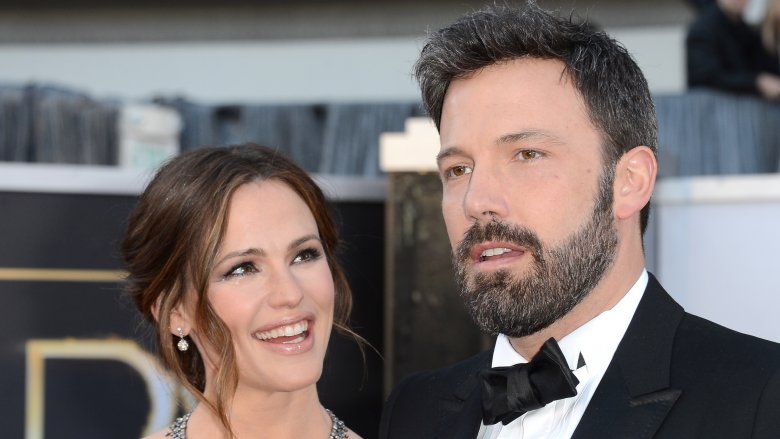 Getty Images
Despite Ben's denials, sources told People that he allegedly cheated on wife Jennifer Garner with their longtime nanny, Christine Ouzounian, often meeting up with the caregiver at the Hotel Bel-Air. In fact, one source told the mag, "Christine is in love with him."
"Nannygate" wasn't Ben's first cheating allegation. Star alleges that he got awfully close to actress Emily Ratajkowski while filming Gone Girl (2014). A source told the magazine (via The Hollywood Gossip), "Ben and Emily just spent a lot of time hanging out in their trailers or at the hotel. Away from the Hollywood spotlight, they had a lot of privacy... If Jen finds out he and Emily did have an affair, she would definitely divorce him. She's put up with his crap for many years, so you better believe the divorce would be nasty."
What's more, sources told Us Weekly that Ben and his current girlfriend, Saturday Night Live producer Lindsay Shookus, actually began hooking up in 2013 while he was still married to Garner. A source close to Garner claimed, "Ben and Lindsay started their affair about three years ago, just a few months after she became a mom. They were not casually dating—they were having a full-blown affair. They were sleeping together, sending each other cute texts and meeting up whenever they could."
Was Ben the 'other man' in Garner's past marriage?
Ben hit it off with Garner in 2002 while they were filming Daredevil (2003). He was engaged to Jennifer Lopez at the time, and Garner was married to Scott Foley, yet the co-stars appeared to be flirting during a taping of Dinner For Five in early 2003. Ben later told Playboy that while Daredevil was a critical flop, it was his favorite film. "That's where I found my wife," he said. "We met on Pearl Harbor (2001), which people hate, but we fell in love on Daredevil."
Garner reportedly wasn't the only girl to catch his eye when he was with J.Lo. When the original Bennifer—Affleck and Jennifer Lopez—were engaged in August 2003, the National Enquirer (via the Daily Mail) reported that Affleck got very close to some dancers at a strip club, one of whom alleged that they were intimate. Affleck denied those allegations.
Casey was accused of sexual harassment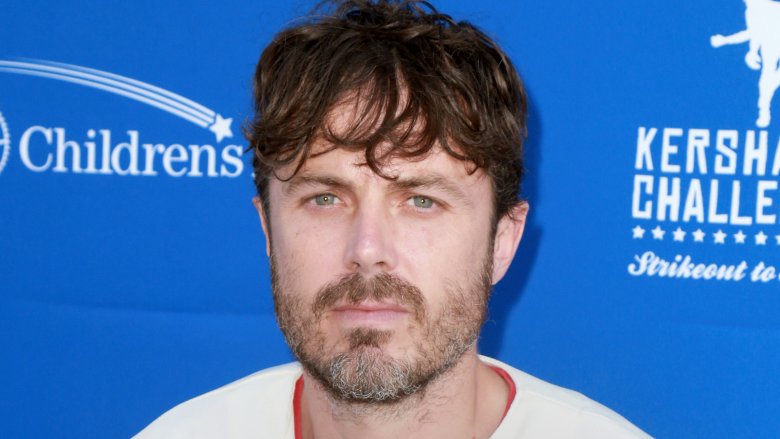 Getty Images
In 2010, two women sued Casey for alleged sexual harassment and assault. Cinematographer Magdalena Gorka, who worked with Casey on I'm Still Here: The Lost Year of Joaquin Phoenix (2010), claimed he harassed her throughout filming and refused to credit her for her work on the project after his alleged abuse drove her to quit, reported the Daily Beast. Casey's alleged misdeeds included drunkenly stumbling into a bed Gorka slept in and touching her inappropriately while she slept, according to the Daily Mail. 
A separate suit from another worker on the film, producer Amanda White, alleged that Casey's constant "shocking behavior" drove her to leave the project too, reported the Daily Mail. White accused Casey of numerous instances of sexual harassment, including locking her out of her own bedroom, instructing crew members to show White their genitalia, and trying to coerce White into staying in a hotel room with him. The women settled with Casey for undisclosed sums and are prohibited from speaking about the allegations as a result, the Daily Mail reported.
In March 2017, after winning the best actor Oscar for Manchester by the Sea (2016), Casey told The Boston Globe, "I believe that any kind of mistreatment of anyone for any reason is unacceptable and abhorrent, and everyone deserves to be treated with respect in the workplace and anywhere else. There's really nothing I can do about it. Other than live my life the way I know I live it and to speak to what my own values are and how I try to live by them all the time."
Ben Affleck may have a gambling problem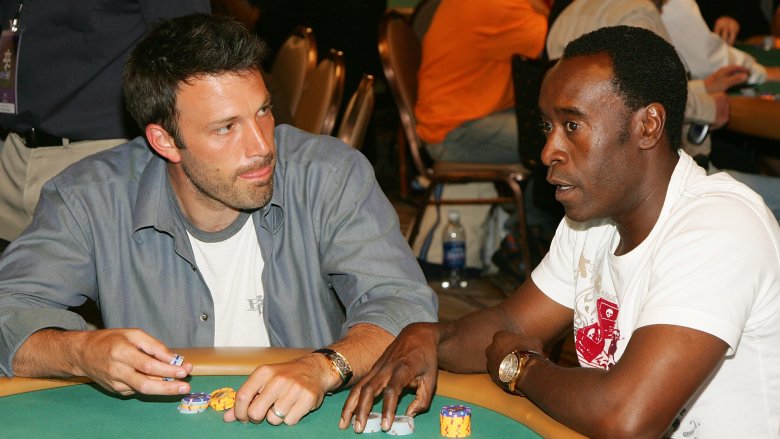 Getty Images
Ben's alleged gambling habits may have gotten him into hot water, both at casinos and at home during his marriage to Garner. In May 2014, TMZ reported that Ben had been banned from the Hard Rock Casino in Las Vegas for allegedly counting cards in blackjack. The tab noted that he's really good at the game, having won $800,000 in just one night. 
Ben denied accusations of being a compulsive gambler and claimed that he's technically not banned from the casino—just from that particular card game. He stressed to Details (via People), "That's tabloid s**t. That's all bulls**t. They completely lie. My only hope is that people with any common sense recognize that those stories are false... I wish I could say they were afraid of me in every capacity, but they only said, 'No blackjack.'"
He continued, "I took some time to learn the game and became a decent blackjack player. And once I became decent, the casinos asked me not to play blackjack. I mean, the fact that being good at the game is against the rules at the casinos should tell you something about casinos... I don't play any other games of chance. I don't bet on football games, and I don't gamble at all, really, outside of that."
Ben has a drinking problem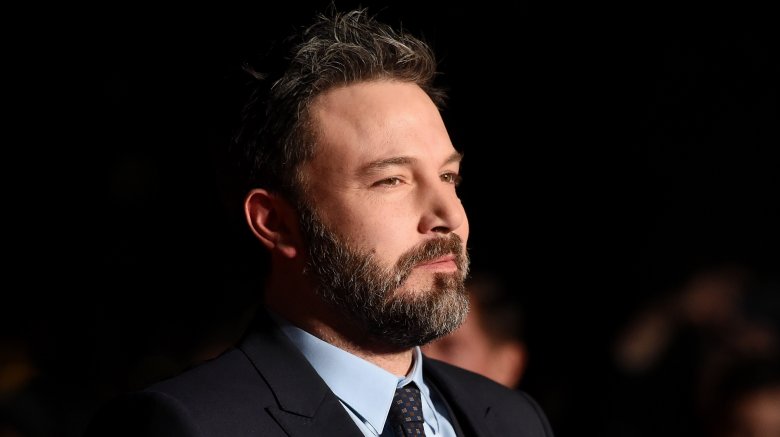 Getty Images
Ben first publicly went to rehab to treat his alleged alcohol abuse in 2001, but sources say it didn't stick. He was spotted with a detox nurse in January 2017 and admitted in March 2017 that he had quietly sought help again for alcohol abuse.
"I have completed treatment for alcohol addiction; something I've dealt with in the past and will continue to confront," he wrote on Facebook on March 14, 2017. "I want to live life to the fullest and be the best father I can be. I want my kids to know there is no shame in getting help when you need it, and to be a source of strength for anyone out there who needs help but is afraid to take the first step. I'm lucky to have the love of my family and friends, including my co-parent, Jen, who has supported me and cared for our kids as I've done the work I set out to do. This was the first of many steps being taken towards a positive recovery."
About a month after his rehab reveal, he and Garner formally filed for divorce. He's since been spotted drinking with new girlfriend Shookus. A source told InTouch Weekly in September 2017 that Ben was drinking at Emmys after parties with the Saturday Night Live producer. Another insider told Life & Style that Ben and Shookus purchased two bottles of rosé and a bottle of Skinnygirl Margarita during an outing in Naples, Maine, in August 2017 and also shared a bottle of red wine while out to dinner in July 2017.
Ben's 'Gone Girl' director hinted that he's a cheater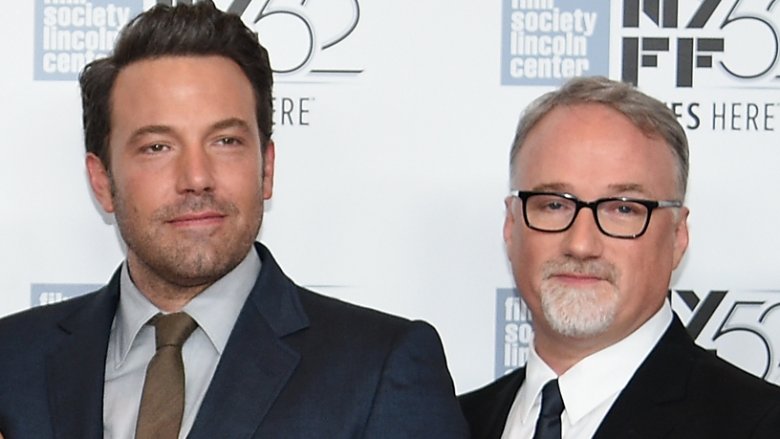 Getty Images
Ben's Gone Girl (2014) director, David Fincher, admitted that there's a big reason he cast Ben as cheater Nick Dunne. "This is something that Ben is extraordinarily good at, when he has to cook up a phone conversation, when he has to hear somebody on the other end of the phone," Fincher said in the film's DVD commentary (via the New York Daily News). "If I was his wife, I think I would be very suspicious, always, of whoever just called because he has a real gift at being able to insinuate a conversation."
Fincher added, "He has to do these things in the foreground where he takes out his phone and looks at it and he puts it away so his sister doesn't see it. There are people who do that and it's too pointed. But Ben is very subtle, and there's a kind of indirectness to the way he can do those things. Probably because he's so duplicitous."
Casey's super-awkward interview
In February 2016, Casey appeared on The Late Show With Stephen Colbert sporting long hair, a five o'clock shadow, and a casual outfit. Colbert, who's, well, a comedian, pointed out the casualness of Casey's attire in comparison with his own (a well-tailored suit) as a joke, calling him a "street-corner Jesus."
Casey didn't take it as a joke. The interview was so tense, yet simultaneously dull, that Colbert chuckled, "We should probably end up fighting at the end of this. It feels like this is where this is going."
Did Ben turn a blind eye to the Harvey Weinstein scandal?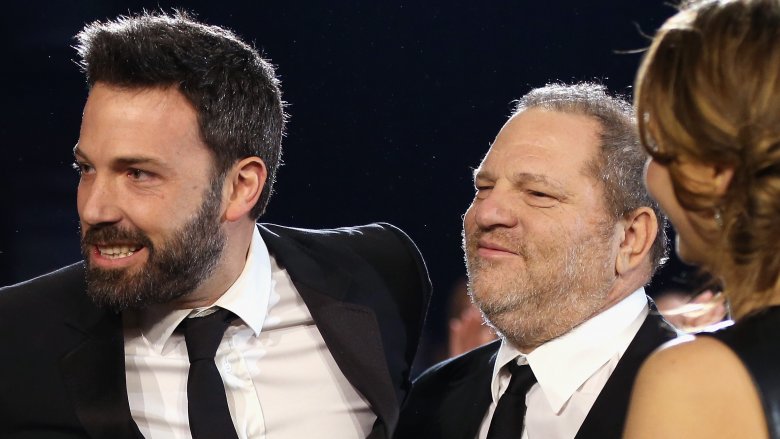 Getty Images
In October 2017, producer Harvey Weinstein was accused of decades of sexual harassment and rape of actresses including Rose McGowan, Gwyneth Paltrow, Angelina Jolie, Mira Sorvino, and Asia Argento. Days after the allegations were published in The New York Times and The New Yorker, Ben spoke out on Twitter.
"I am saddened and angry that a man who I worked with used his position of power to intimidate, sexually harass and manipulate many women over decades. The additional allegations of assault that I read this morning made me sick," Ben tweeted on Oct. 10, 2017. "This is completely unacceptable, and I find myself asking what I can do to make sure this doesn't happen to others. We need to do better at protecting our sisters, friends, co-workers and daughters. We must support those who come forward, condemn this type of behavior when we see it and help ensure there are more women in positions of power."
McGowan slammed Affleck's statement, suggesting he knew about the alleged abuse years ago because she supposedly confided in him about her experience. "You lie," she said, via Twitter, claiming that when she told Ben about Harvey's alleged assault, he responded with, "Goddamnit! I told him to stop doing that." She added, "Ben Affleck, f**k off."
Ben groped Hilarie Burton
Ben is 10 years older than former MTV VJ and One Tree Hill (2003-12) actress Hilarie Burton, but that didn't stop him from grabbing her breast in a 2003 segment.
Burton tweeted in response to a fan on Oct. 10, 2017 that she "didn't forget" Ben groping her, noting, "I was a kid." It wasn't the first time Burton expressed her disdain about the incident. In a Total Request Live Uncensored segment, she recalled, "He wraps his arm around me and tweaks my left boob. I'm just like, 'What are you doing?'... Some girls like good tweakage here and there. I'd rather have a high-five."
Ben apologized on Oct. 11, 2017, tweeting, "I acted inappropriately to Ms. Burton and I sincerely apologize."
Awkward alert: Burton's husband, Jeffrey Dean Morgan, played Ben's dad in Batman V Superman: Dawn of Justice (2015).
Ben was accused of groping a makeup artist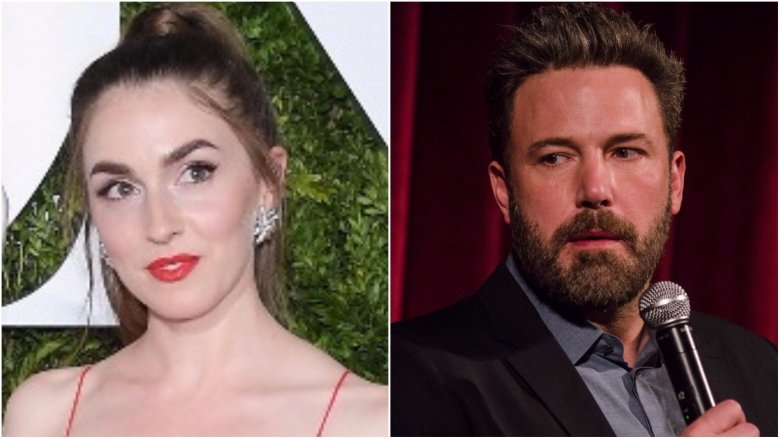 Getty Images
The same day Ben apologized for grabbing Burton's breast, makeup artist Annamarie Tendler, who's married to comedian and actor John Mulaney, tweeted about her own allegedly handsy experience with Ben.
"I would also love to get an apology from Ben Affleck who grabbed my a** at a Golden Globes party in 2014," Tendler tweeted on Oct. 11, 2017. "He walked by me, cupped my butt and pressed his finger into my crack," she added, noting, "I guess he tried to play it like he was politely moving me out of the way and oops touched my butt instead of my lower back?" She concluded, "Like most women in these situations I didn't say anything but I have thought a lot about what I'd say if I ever saw him again."
Ben has yet to comment on Tendler's remarks.
Ben's super sexual interview
When assault and harassment allegations against Weinstein were exposed in October 2017, a 2004 video of Ben and Canadian Box Office host Anne-Marie Losique began to recirculate. In the clip, Ben makes sexual remarks and has Losique sit on his lap. That rubbed many viewers the wrong way, but Losique insisted that nothing untoward happened when the segment was filmed and that everything was done in good fun.
"I can't say I am thrilled to have that interview mixed in with the other stories because I don't think that is at all the same thing," Losique told The Hollywood Reporter. "You have to understand that we have done dozens and dozens of interviews like that. It was for a show I was producing, so I was not at all a victim. When the cameras rolled, we would start to do that game. As soon as it stopped rolling, there was none of that. He never touched me in any improper way. He was very respectful... It has been blown out of proportion. I know that people like fishing for anything, but this is completely out of context. I would like this to not have any negative impact on him. I find it sad."