Ben Affleck Quietly Sought Treatment For Alcohol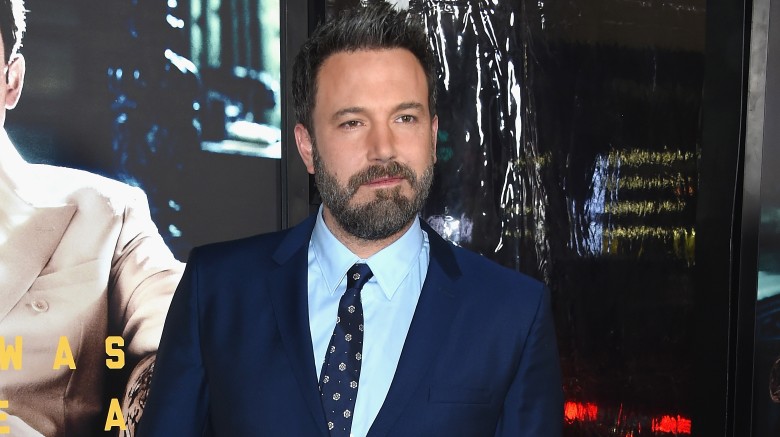 Getty Images
Bravo to Ben Affleck: The Batman V Superman (2016) star opened up about returning to rehab for alcohol abuse.
"I have completed treatment for alcohol addiction; something I've dealt with in the past and will continue to confront," the Oscar winner wrote on Facebook on March 14, 2017. "I want to live life to the fullest and be the best father I can be. I want my kids to know there is no shame in getting help when you need it, and to be a source of strength for anyone out there who needs help but is afraid to take the first step. I'm lucky to have the love of my family and friends, including my co-parent, Jen, who has supported me and cared for our kids as I've done the work I set out to do. This was the first of many steps being taken towards a positive recovery."
Affleck, 44, who was recently spotted spending time with a sober coach and detox nurse, previously went to rehab for alcohol addiction in 2001.
The Oscar winner has suffered a series of personal and professional setbacks since 2015. His most recent passion project, Live by Night (2016), which he wrote, starred in, directed, and produced, resulted in a $75 million loss for Warner Bros. studios. Critical reviews for Batman V Superman: Dawn of Justice (2016) were brutal, despite Affleck's performance generally being considered a silver lining in a dark, Zack Snyder-colored cloud of a film; Affleck was later rumored to want to bail on the role completely.
It wasn't just Affleck's professional life that took a hit. He and wife of 10 years, Jennifer Garner, separated in 2015. Though neither party has yet filed for divorce and the couple still co-parent their three children (Violet, 11, Seraphina, 8, and Samuel, 5) and co-habit, rumors recently surfaced that Garner was getting ready to pull the plug on the marriage for good. At the time of their initial separation, TMZ reported that Affleck's addictions played a role in the marriage's demise. However, now that he's getting help, perhaps the rumors that a reconciliation is in the works may begin to ring true—though the fact that he referred to Garner as his "co-parent" and not his wife may spell doom for the union.
In any case, kudos to Affleck for getting help and being brave enough to speak out about it candidly and publicly. Here's hoping his recovery is a smooth one.