Divorce Still On The Table For Ben Affleck And Jennifer Garner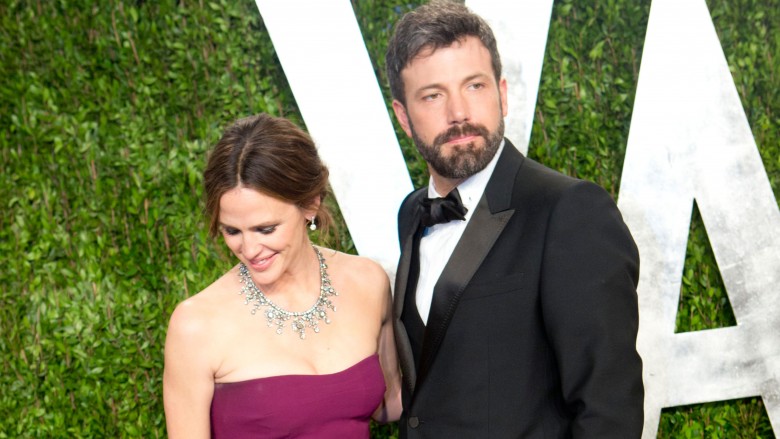 Getty Images
Don't celebrate just yet: Despite reports that Jennifer Garner and Ben Affleck have reconciled, sources told Us Weekly that divorce is "still on the table" for the quasi-couple, who separated in 2015 after a decade of marriage.
Insiders revealed to the mag that Garner, 44, is still considering a permanent legal split from Affleck, 44, if and when the time is right, but that lately their dynamic has improved.
"They could always get back together," a source told Us Weekly. "There is a lot of love and support there, and they have worked out a way to have their family that works for them."
The relationship between Affleck and Garner, who share daughters Violet, 11, and Seraphina, 8, and son Samuel, 4, is a complex and baffling one.
In February 2017, Us Weekly reported that Garner was gearing up to file for divorce—also one month after Affleck was spotted with a sober coach by his side. By March 2017, reconciliation chatter emerged.
Insiders at E! News said that the pair haven't reconciled, but that they're merely co-parenting successfully.
"Their relationship is very fluid and nothing has really changed," a source said. "They have been working at their relationship for the past few years. Nothing has changed. They are not back together. They are co-parenting. The most important thing in all of this are their kids."
A source previously told E!, "There have been times when a reconciliation looked very likely. They love each other and that hasn't changed. But, it's unclear what the future holds for them."
"Everything is moving at the same pace it has been since their separation was announced," a source told Entertainment Tonight. "They have always remained civil and they are doing this at the pace they need to do for the best interest of their family. No specific event occurred or changed their relationship. It's the exact same status...They have maintained such a strong and beautiful united front to stay lovely and classy towards each other for their kids," the source added. "They spend so much time working on their relationship—whether it's a friendship or anything—for their kids....They put together their plans and goals, in terms of their friendship and their relationship, and they're doing just that. Whatever this new normal that they created for their family is, they're doing it."