What's Really Going On With Ben Affleck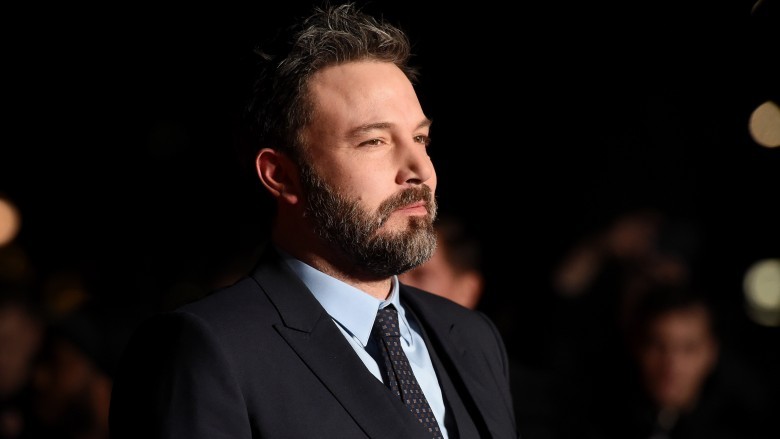 Getty Images
Ben Affleck isn't having the easiest time lately. His career has taken a few hits, and his personal life doesn't seem to be doing any better. What's going on with the Oscar winner, and can he turn it around?
His marriage may be over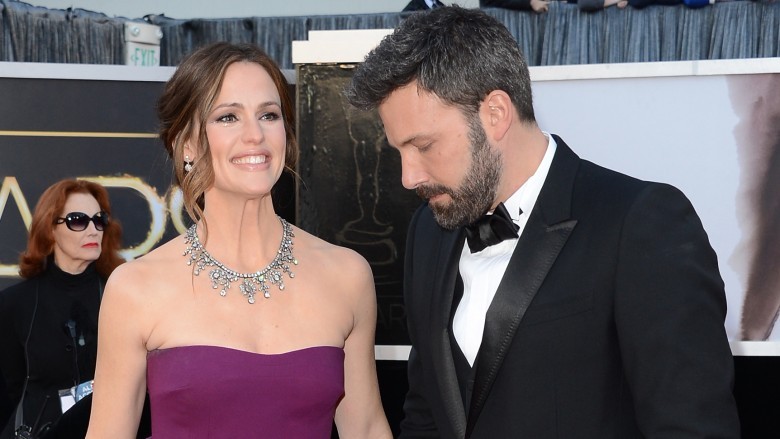 Getty Images
Affleck and his wife of 10 years, actress Jennifer Garner, separated in 2015, but neither one has made any moves to file for divorce—not even after he allegedly had a fling with their nanny. That may change soon. In February 2017, Us Weekly reported that Garner was finally ready to file and that Affleck had moved out of the Brentwood, Calif. home the couple had shared even after their split. "No matter what happens, Ben and Jen are committed to raising their family as one unit and will continue to do so as it has worked for them," a source said. "They are both committed to their family."
...or maybe not
Getty Images
Other sources claimed the couple's situation has remained stagnant and Affleck is still living on the property. "There have been times when a reconciliation looked very likely," an insider told E! News. "They love each other and that hasn't changed. But it's unclear what the future holds for them...The spirit of their relationship has not changed...There wasn't a big blowout. It's a fluid situation."
Another source echoed that sentiment to Entertainment Tonight. "Not one thing has changed. Their friendship is there. They are so die-hard committed to co-parenting. Whatever form this relationship is, they'll always have love for each other, and the love they have for their kids is so strong, they won't let anything bring that down," the insider said. "They both have done things they're not proud of and in no way was Ben a shining husband, but there are a lot of things that go into a marriage and a split. They put together their plans and goals, in terms of their friendship and their relationship, and they're doing just that. Whatever this new normal that they created for their family is, they're doing it."
Indeed, in July 2016, it looked like the potential divorce was on hold, with a source telling People, "They're still figuring things out. Ben doesn't want the divorce and he might actually get his way."
He may have taken the Batman v Superman criticism to heart
Affleck's first turn as a superhero in Daredevil (2003) didn't go over well, and he told Playboy (via Us Weekly) that it may be the only movie he regretted making but for it being where he fell in love with Garner. "I love that story, that character, and the fact that it got f**ked up the way it did stays with me," he said. "Maybe that's part of the motivation to do Batman."
Knowing how sensitive he was to Daredevil failing, the reviews for Batman v Superman: Dawn of Justice (2016) were probably very painful. There was the infamous "Sad Affleck" interview, in which he was asked about the film's negative reviews, though he was diplomatic about the viral clip. He also responded to the film's criticism in depth in an October 2016 interview with Fox DC, in which he tries to make the best of it. "It's interesting: It was a huge hit movie—more people went to see that than any movie I've made in my career. It was the biggest hit of my career and then it had so much editorial negativity," he said.
He may not want to be Batman anymore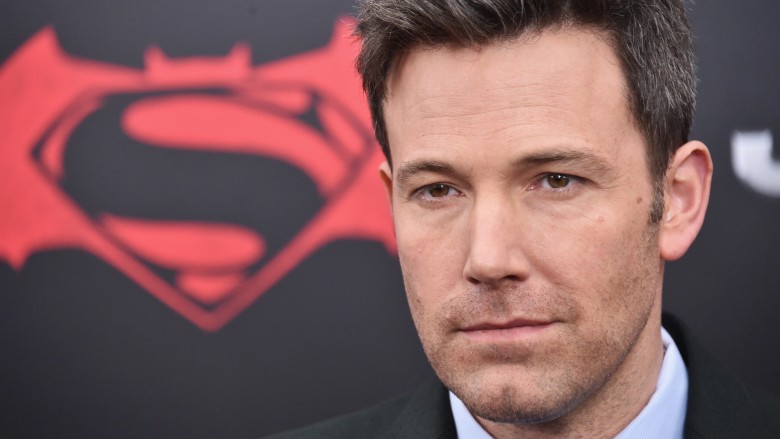 Getty Images
Despite his brave face, Affleck may be over the stresses of being a superhero. Though he suited up for Justice League (2017), he announced in January 2017 that he would no longer be in the director's chair for The Batman, which is slated to shoot in the spring. He told Variety in a statement, "There are certain characters who hold a special place in the hearts of millions. Performing this role demands focus, passion, and the very best performance I can give. It has become clear that I cannot do both jobs to the level they require. Together with the studio, I have decided to find a partner in a director who will collaborate with me on this massive film. I am still in this, and we are making it, but we are currently looking for a director. I remain extremely committed to this project, and look forward to bringing this to life for fans around the world."
Some insiders say that as well as wanting to step down from directing the flick, Affleck also wants to drop the cape in front of the camera for good. John Campea told Collider Movie Talk, "Ben Affleck, make no mistake, he does want out. He doesn't want to be Batman anymore. I've been told, Ben Affleck is talking with Warner Bros. in an attempt to get out of being Batman. And if they do not let him out of being Batman, the standalone Batman film that ultimately happens will be the last time we see Ben Affleck as Batman."
Forbes' Matt Hughes also noted, "I still expect Affleck will finish the screenplay as planned and then start prepping for the role by getting into 'Batman shape' to ensure he's physically and mentally prepared for the role. That said, I do believe there's a chance now that Affleck could depart the project as an actor, winding up merely serving as co-writer and producer."
Affleck himself hinted that he may not rock the mask anymore, telling The Guardian in January 2017, "[Starring in a standalone Batman film is] not a set thing and there's no script. If it doesn't come together in a way I think is really great I'm not going to do it."
His directorial career took a hit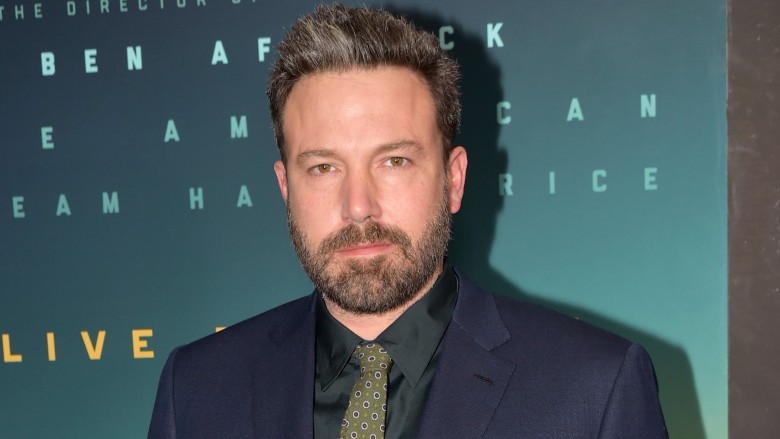 Getty Images
Affleck's most recent passion project, Live by Night (2016), was a massive loss for the Boston native. He wrote, starred in, directed, and produced the movie, and it resulted in a $75 million loss for Warner Bros. studios, Variety reported. The film cost more than $65 million to produce and "tens of millions" more to promote, but only made $16.5 million at the box office. The film's failure may have been part of what led him to step down from directing The Batman, enabling him to better focus his efforts.
He's being eclipsed by his baby brother
Affleck's younger brother, Casey Affleck, is collecting trophies left and right for his role in Manchester by the Sea (2016), nabbing a Golden Globe and an Oscar nomination—while Ben's efforts were shut out of the 2017 awards season. Adding insult to injury, Casey didn't even thank Ben in his Golden Globes acceptance speech, something the elder Affleck pointed out on Jimmy Kimmel Live. "He thanked a s**t load of people, I gotta tell you the truth," he said. "I was a little taken aback. That's not the kind of thing I would do." Thankfully, big bro had a sense of humor about it, but that's gotta sting, no?
He's admitted to his past struggles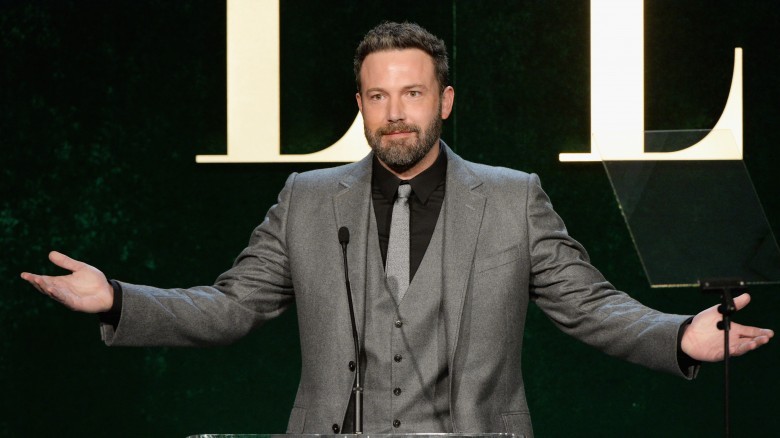 Getty Images
In January 2017, Ben told The Guardian that he's made a lot of mistakes, but that he does try to be a good guy. "I'd always had a strong idea about my values and the direction I wanted to be headed in, then I ran into getting famous and it totally spun me around and I flailed around for a few years," he said. "When you're a young man in your 20s, part of that is making mistakes and learning from them. I just made those in front of everybody, rather than privately...There's stuff I look back on and kind of cringe at but I always tried to treat other people well. My parents imbued that in me and the mistakes I made were mostly just of the embarrassing kind."
He may have relapsed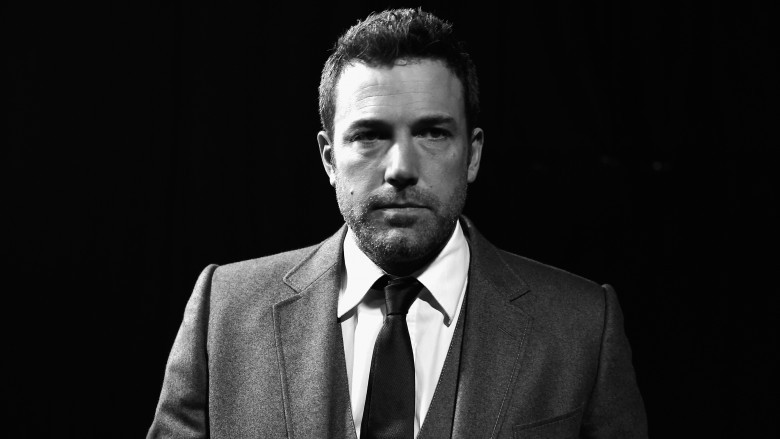 Getty Images
In January 2017, Ben was spotted traipsing around Los Angeles with a "mystery woman." Page Six reported that the woman was actually a detox nurse and sober companion, so he may have been tending to old demons. People reported that Ben checked into rehab for alcoholism in 2001, though even those close to him, including Armageddon (1998)director Michael Bay, allegedly didn't realize he had a problem. When Ben and Garner first announced their separation in 2015, TMZ reported that his predilections to drinking and gambling were part of what drove the marriage to its breaking point. The stresses of his split, plus the setbacks in his career, may have prompted him seek help.
He went to rehab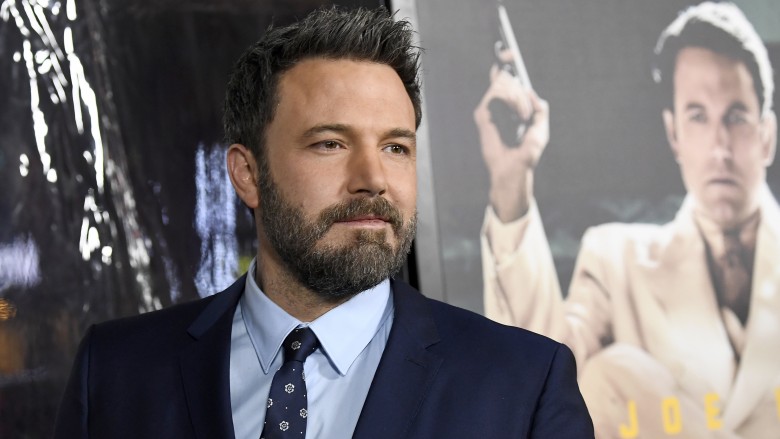 Getty Images
Around the time divorce rumors grew to a low roar after a very long separation from Jennifer Garner, Affleck revealed in a candid Facebook post that he spent time in rehab for alcoholism.
"I have completed treatment for alcohol addiction; something I've dealt with in the past and will continue to confront," the Oscar winner wrote on Facebook on March 14, 2017. "I want to live life to the fullest and be the best father I can be. I want my kids to know there is no shame in getting help when you need it, and to be a source of strength for anyone out there who needs help but is afraid to take the first step. I'm lucky to have the love of my family and friends, including my co-parent, Jen, who has supported me and cared for our kids as I've done the work I set out to do. This was the first of many steps being taken towards a positive recovery."
How he can make a comeback
Getty Images
Despite the disappointments presented by Live By Night and Batman v Superman, Ben can take comfort in the fact that The Accountant (2016) was No. 1 at the box office in its opening weekend and made back almost double its budget at the box office—so it's clear people still gravitate to him as an actor. Being choosier about his projects may help him produce the best films possible.
In terms of his personal life, Ben's outing with a sober coach proves he's taking his well-being seriously, and taking care of himself may represent a positive step toward repairing his marriage to Garner—and he's taken several other steps already, so his future may look up.
Something else that could help? Hanging out and working with his BFF, Matt Damon, again. Bring on Good Will Hunting 2!