Kate Beckinsale Accuses Harvey Weinstein Of Sexual Harassment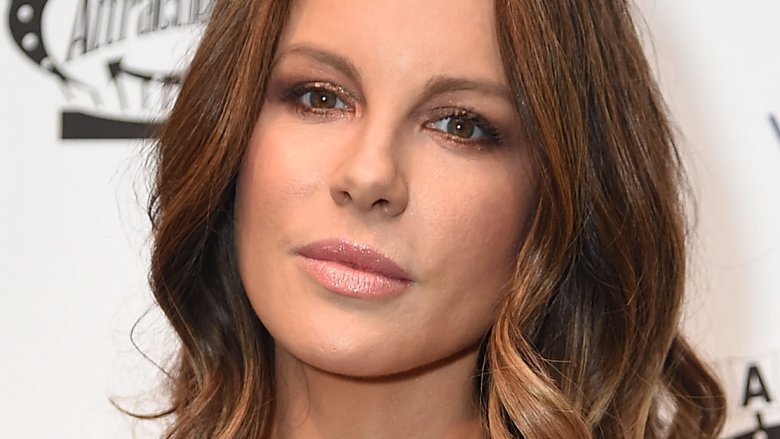 Getty Images
Kate Beckinsale is speaking out.
The Underworld actress is the latest celebrity to come forward with allegations against Hollywood producer Harvey Weinstein amid his ongoing sexual assault scandal. The 44-year-old took to Instagram Thursday morning, Oct. 12, 2017, sharing a photo of herself as a teen and detailing Weinstein's unwanted sexual advances toward her.
"I was called to meet Harvey Weinstein at the Savoy Hotel when I was 17. I assumed it would be in a conference room which was very common. When I arrived, reception told me to go to his room," Beckinsale wrote. "He opened the door in his bathrobe. I was incredibly naive and young and it did not cross my mind that this older, unattractive man would expect me to have any sexual interest in him."
"After declining alcohol and announcing that I had school in the morning, I left uneasy but unscathed," she continued. "A few years later, he asked me if he had tried anything with me in that first meeting. I realized he couldn't remember if he had assaulted me or not."
The Pearl Harbor actress also stated that her refusal to work with Weinstein ever since "undoubtedly harmed" her career. "I said 'no' to him professionally many times over the years — some of which ended up with him screaming at me, calling me a c**t and making threats," Beckinsale explained. "Some of which made him laughingly tell people, 'Oh, Kate lives to say no to me.'"
"I would like to applaud the women who have come forward," she concluded. "Let's stop allowing our young women to be sexual cannon fodder. And let's remember that Harvey is an emblem of a system that is sick, and that we have work to do."
As Nicki Swift previously reported, Weinstein has been accused of sexual misconduct, including rape, by several actresses since The New York Times shed light on his three decades of alleged sexual abuse. The disgraced media mogul, who is reportedly in Arizona for rehab, was later fired from his own company, had his BAFTA membership suspended, and was left by his wife, Georgina Chapman. His behavior has been condemned by multiple celebrities.