Are Justin Timberlake And Christina Aguilera Still Friends?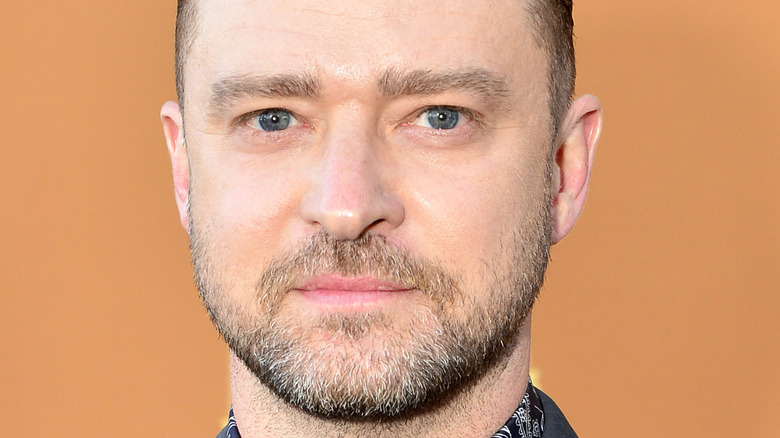 Jerod Harris/Getty Images
"The Mickey Mouse Club" in the '90s was stacked with performers who went on to become stars. Justin Timberlake, Christina Aguilera, Britney Spears, and Ryan Gosling were among the cast of the hit Disney show. After the show ended, and as their fame rose as pop stars, Timberlake and Spears famously dated for a few years before calling it quits in 2002, per Us Weekly. A year later, in the summer of 2003, the duo's relationship and Aguilera made sensational headlines. The "Toxic" singer had a salacious performance with Aguilera at the MTV VMAs, where they both shared on-stage kisses with Madonna. Timberlake was unknowingly thrown into the mix as cameras cut to his reaction while his ex-girlfriend kissed the "Material Girl" singer.
That same summer, Timberlake and Aguilera relationship became further entrenched when they teamed up for their Justified & Stripped Tour. At the time, the "Genie in a Bottle" singer was protective of her former "The Mickey Mouse Club" castmate. "I just see a lot of girls around [Timberlake] — he knows this — that are just so out to be with him for him and the whole thing," she told E! News during a joint interview with Timberlake amid their tour.
Besides booming ticket sales, the history between the two singers was a motivating factor to tour together. "We're both going out on tour alone. It's kinda fun to have that camaraderie, somebody to tour with," Timberlake told E! News. However, their "camaraderie" would change over time.
Justin Timberlake and Christina Aguilera lost touch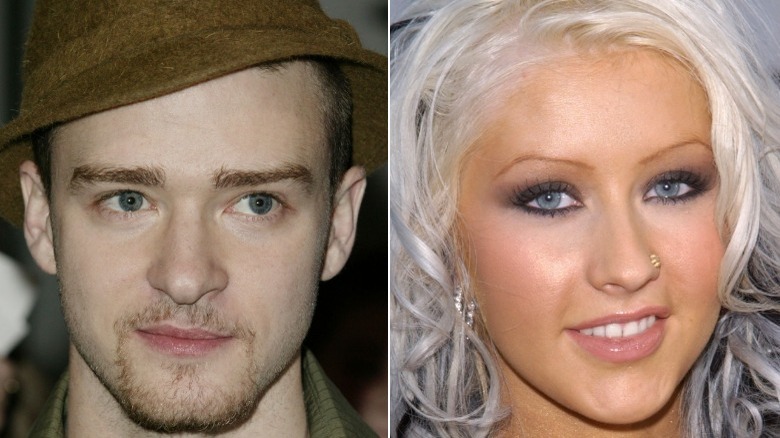 Gareth Davies/Getty & Featureflash Photo Agency/Shutterstock
Years after Christina Aguilera and Justin Timberlake toured together, the "Beautiful" singer dropped a bombshell while discussing her fellow "The Mickey Mouse Club" castmates. While appearing on a Carpool Karaoke segment on "The Late Late Show with James Corden" in 2018, Aguilera was asked if she'd had a crush on former cast member Ryan Gosling when the stars were still kids. "There were definitely crushes, but ... I wasn't on the train," she told Corden. The host then asked if Aguilera fancied Timberlake when they were on Disney. "He had swag, I have to say. Even back then, he had swag," the singer responded. Aguilera also revealed that Gosling had a crush on Britney Spears during the show's run, and hinted at her own rift with Spears on the popular kids show.
Seven years after Aguilera and Timberlake toured together, the "Stripped" singer performed at his Justin Timberlake and Friends Concert in Las Vegas in 2010, per Just Jared. Despite the performance the pair seemingly grew apart since their days of touring together.
While at the premiere of his movie "Bad Teacher" in 2011, the "Cry Me A River" singer was told by Extra that Aguilera wanted to collaborate again. "You know, I don't have a show every week to judge [referencing Aguilera on 'X-Factor'] ... I'm very reachable, Christina. You could just call me," Timberlake said, while looking into the camera with a sly smile. Although they were no longer close, a reunion was not off the table.
Christina Aguilera talks possible reunion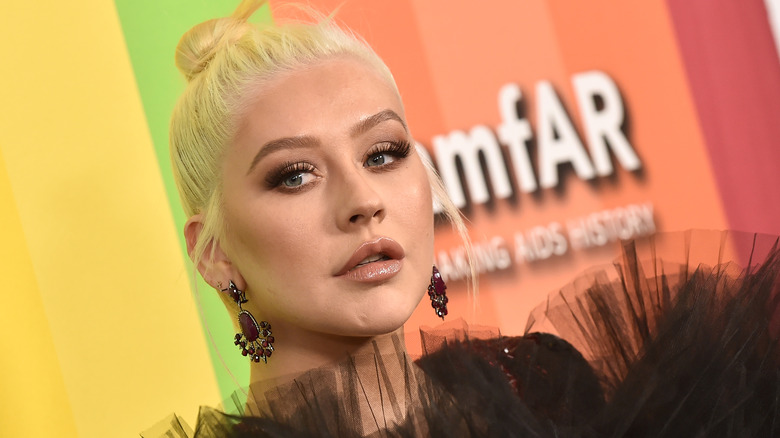 DFree/Shutterstock
During Britney Spears' public battle over her conservatorship, Christina Aguilera offered her support. "I promise you she deserves all of the freedom possible to live her happiest life. My heart goes out to Britney. She deserves all the TRUE love and support in the world," the "Fighter" singer tweeted in 2021, along with an old photo of her and Spears while they were on Disney together. Shortly after, Aguilera discussed her "The Mickey Mouse Club" co-stars which, of course, included Justin Timberlake. "It was a great experience to have, not only with the two of us but all the kids — Justin and Ryan Gosling and all of us came up together on that show," she told the Los Angeles Times.
Aguilera had previously gushed over her fellow former Mouseketeers. "I love those guys, I mean, are you kidding me?" she told Entertainment Tonight in 2018. She expressed an eagerness to reassemble the old gang. "We definitely need some kind of a reunion at some point," Aguilera added.
A reunion for all the now-famous Mouseketeers would be a tough sell, but perhaps Aguilera and Timberlake could one day reconnect. In 2021, the "SexyBack" singer showed support for his former Justified & Stripped Tour mate when she teased new music on Instagram. "Whatever this is, I'm ready AF #GreatestVoiceOfOurGeneration," Timberlake wrote on Aguilera's post (via That Grape Juice).