The Truth About Britney Spears' Relationship With Justin Timberlake's Family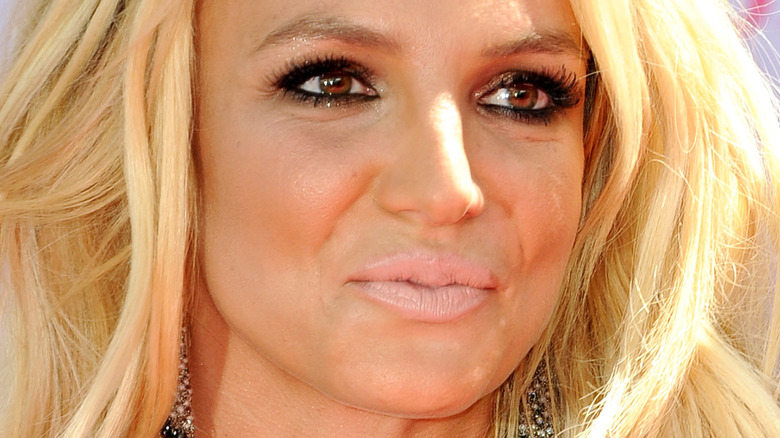 Tinseltown/Shutterstock
Britney Spears has been sharing a bit more about the struggles that she has faced throughout her life, often posting lengthy captions on Instagram to detail some of the experiences that she's had. Since her conservatorship ended in November 2021, Britney has been opening up about her family, and the strained relationship that she's had with them over the years. For example, on January 18, Britney recalled a time when she visited home around the time that her younger sister, Jamie Lynn Spears, landed her own show on Nickelodeon. "My Mamma was on pain medication and could barely hold a conversation in the house because her and my dad split and she was more messed up than anything," Britney's Instagram caption read, in part.
In another Instagram post uploaded on the same day, Britney revealed that she ate "alone for 4 months morning ... noon ... and night." While the caption was meant as a message for her sister, Britney also revealed some of the most painful times of her life in the process. When she was younger, many people were led to believe that Britney had a great home life. Her mom, Lynne Spears, was a school teacher, according to Hollywood Life, and her dad worked as a welder before he left his job to dedicate his life to managing his daughter's life, according to Fox News. However, it is now clear that the loving, supportive family that some people may have seen on the surface actually wasn't either of those things. And so, Britney leaned on another family.
Britney Spears was closer to Justin Timberlake's family than her own for 'many years'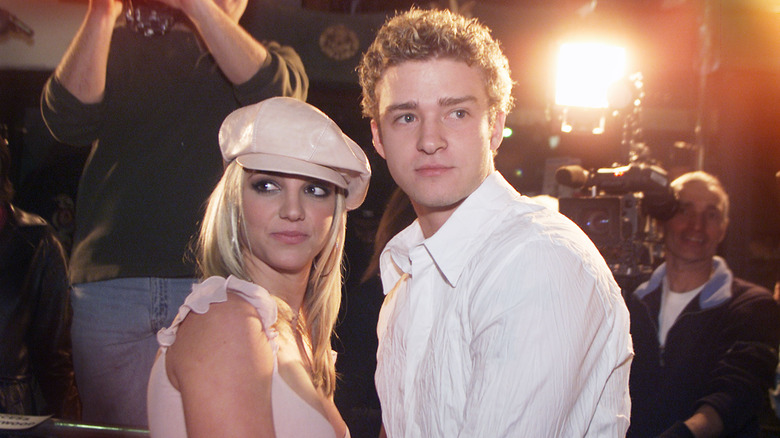 Kevin Winter/Getty Images
Britney Spears' relationship with Justin Timberlake made headlines regularly in the late '90s and early 2000s. There was something incredibly special about the bond they shared, and, regardless of how things ended, they were both huge parts of each other's lives during a very important time in their respective careers. Beyond that, Britney was going through a very challenging time in her personal life. Aside from her parents divorce in 2002, Britney's dad struggled with alcohol abuse. "He spent most of my life in that cycle of ruinous behavior. His bouts of drinking always caused me periods of torment and sorrow," Jamie Lynn Spears wrote in her memoir. The excerpt was read during Jamie Lynn's appearance on "Good Morning America." 
Britney ended up getting very close to Justin's family, and she took to Instagram to share that they were "all [she] knew for many years." Justin's mom, Lynn Harless, was a producer and an actor, according to IMDb, and she was a huge support for her son in the early days of his career. It makes sense that Britney was comfortable around Justin's family, given that she knew them since she was a child; she and Justin were on the "Mickey Mouse Club" when they were just kids. On one hand, it's great that Britney had Justin's family for support. On the other, learning that she was closer to them than her own family is heartbreaking.