The Real Reason Lori Harvey Was Arrested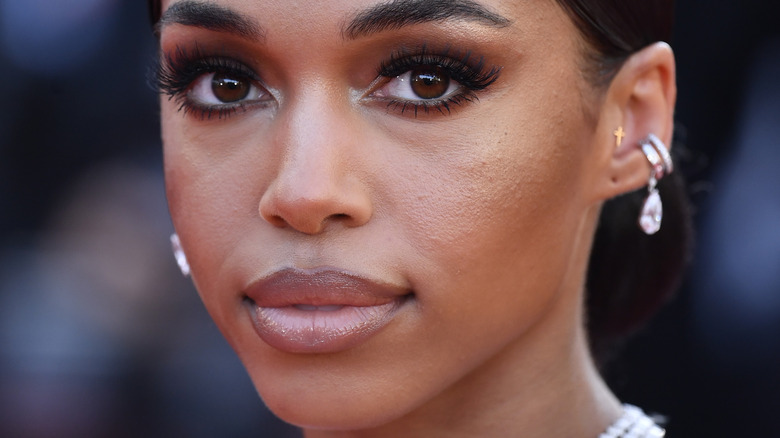 Gareth Cattermole/Getty Images
Steve Harvey's stepdaughter, Lori Harvey, has been working on making a name for herself in Hollywood. According to Us Weekly, the comedian married her mother, Marjorie Harvey, in 2007 and later adopted Lori and her siblings. Although she is widely-known as the entertainer's little girl, she has grown up to be so much more than that. 
Lori is a model and social media influencer who has worked the runaway for high-end brands like Dolce & Gabbana, Calvin Klein, Chanel, and Versace to name a few, per HITC. With over four million followers on Instagram, Lori has garnered quite the fan base. Given her rising stardom and social media presence, she snagged a major beauty campaign deal with Pat McGrath Labs in 2018, according to Vogue.  
"When she wanted to work together, it was such a dream come true because she's always been one of my biggest beauty icons," the model told the outlet about getting the rare opportunity to work with the British makeup artist. While it seems like Lori's career is beginning to take off, she appears to have a habit of running off in other areas of her personal life too.
Lori Harvey was involved in a hit-and-run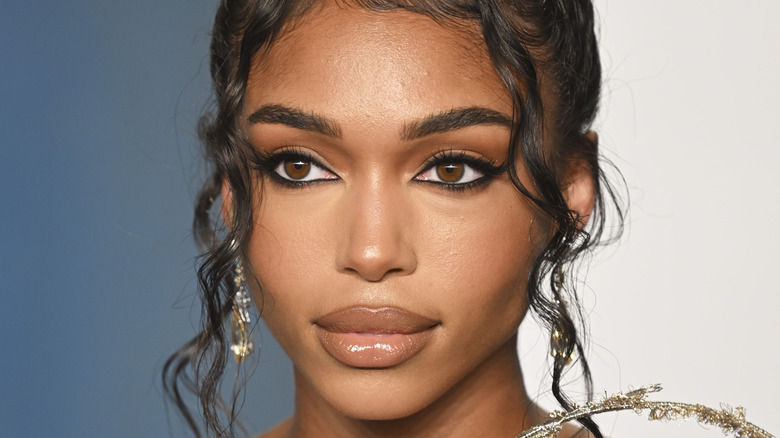 Karwai Tang/Getty Images
Back in December 2019, Lori Harvey was involved in a hit-and-run car accident in Beverly Hills, as noted by TMZ. The outlet reported that the model allegedly smashed into a Prius, causing her Mercedes G-Wagon to tip over. Even though cops reportedly arrived rather quickly, authorities found Harvey away from the scene where the crash took place and instead was in an area nearby. The social media influencer was ticketed and allowed to leave the premises after police determined she wasn't drinking and driving. However, after a few short months, Harvey was then hit with a few misdemeanors. 
Harvey was charged with "one count of resisting, delaying and obstructing a peace office as well as one count of hit-and-run resulting in property damage," per E! News. Not only did the fashionista manage to not get arrested, but she also avoided any jail time after a judge sentenced her to two years of probation in her hit-and-run incident, according to Complex.
While Harvey is focused on putting her run in with the law behind her, she instead is committed to her latest business venture.  
Lori Harvey launched her own skincare line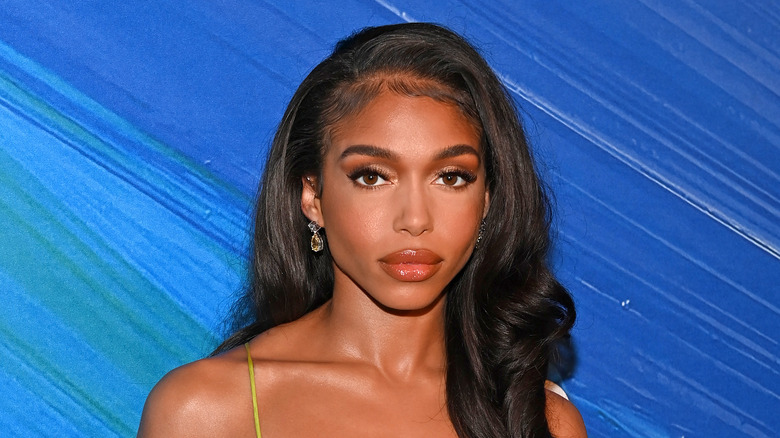 Ryan Emberley/amfar/Getty Images
Lori Harvey is taking her talents to the beauty industry. According to Allure, in October 2021 Harvey launched her very own skin-care brand titled SKN by LH – a passion that was ignited during her modeling days. "[Skin care has] always been something that's been very near and dear [to me]," she told the outlet. "Once I got into modeling, I was having really, really bad breakouts because of all the makeup being applied to my face."
As a result, she was determined to create her own line that would help limit how many products she used during her normal skin-care routine and to help with her breakouts. What sets Harvey's skincare brand apart is that she created a five-step system so women don't have to spend so much time catering their face, per Vogue. The outlet also reported that the entrepreneur wanted to ensure her products were safe and fragrance free. "I'm someone who has extremely sensitive skin, so I wanted to create an easy, step-by-step routine for all skin types," she told Vogue. 
Hopefully Harvey's legal troubles are completely behind her and she takes off to all-new heights.