The Rare Medical Condition Gaten Matarazzo Lives With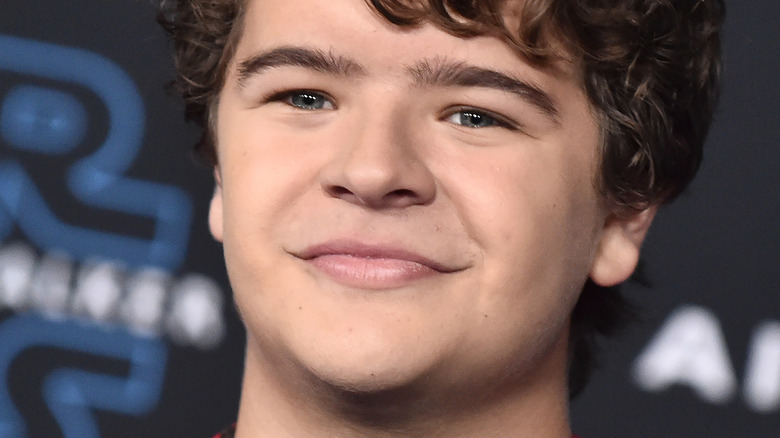 DFree/Shutterstock
Dustin Henderson has always stood out among the various characters on the mega-popular show "Stranger Things." Sure, Eleven and Hopper get all of the action sequences, but Dustin is arguably the heart of the show, and has been since its very first season. He's brash and cocky and a total nerd played expertly by Gaten Matarazzo. Matarazzo does such a great job in the role that many viewers may not realize both Matarazzo and his character Dustin have a rare medical condition.
Of course, "Stranger Things" hasn't shied away from making references on the show. Dustin, like Matarazzo in real life, has struggled with his teeth coming in. While his co-star started the show with fresh chompers, Dustin was toothless in the first season. In the recent Season 4, Dustin also joked about his lack of collar bones — something Matarzarro lives with as well. According to the actor in an interview with "Live With Kelly and Ryan," producers wrote his condition into the show. "They looked at me and asked me a bunch of questions about my life," he recalled. "They had no idea what it was." 
So what exactly does Matarazzo live with then? The "Stranger Things" star has an extremely rare disorder called Cleidocranial Dysplasia. According to Johns Hopkins Medicine, it affects around "one in a million people." The disorder causes bones that "might be formed differently or might be more fragile than normal... Skull and collarbone abnormalities, along with dental abnormalities, are the main features of CCD."
Gaten Matarazzo has had multiple surgeries throughout his life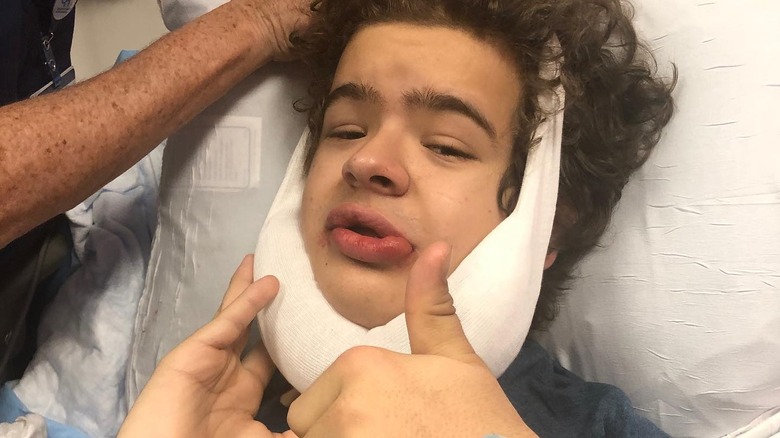 Instagram
Gaten Matarazzo has had multiple surgeries throughout his life, especially on his teeth. On Instagram, the actor opened up about a surgery he had in 2020 to remove extra teeth, having first had surgery on his mouth when he was only 14. In the post, he wrote, "I've had several surgeries to extract these teeth from within my gums and help expose the teeth that should have already grown in considering my age." The surgery exposed six adult teeth and took a few days of recovery time.
In total, Matarazzo had at least 14 teeth extracted. According to his interview with "Live With Kelly and Ryan," Matarazzo said many of his teeth don't grow in right or are in the wrong spots, so surgery and extractions are necessary to remove extra teeth as a result. But Matarazzo doesn't fear going to the dentist's office; in fact, according to an interview with Esquire, it's one of the places he felt like an equal growing up.
"There were days in which I would go to the orthodontist, it would hurt a lot. But I would look forward to it because it was one of the only environments in which I got to walk in and feel like an equal rather than feeling talked down to," Matarazzo said. He's thankful that his parents didn't try to hide his disorder from him because, as "Stranger Things" reminds us time and again, kids are smarter than you think.
The Stranger Things actor struggled to make his big break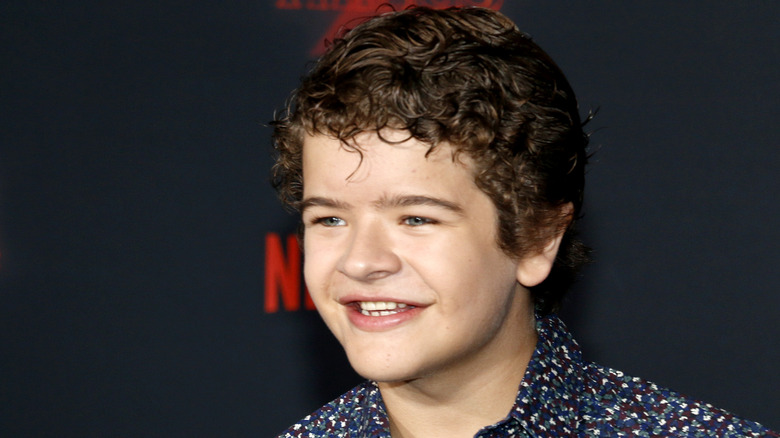 Tinseltown/Shutterstock
It may be hard to imagine now, but Gatan Matarazzo admittedly struggled to get his big break in Hollywood. Believe it or not, due to his condition, casting agents were immediately skeptical and weren't willing to take a chance on the then-unknown child actor. Matarazzo struggled to land small-time gigs in commercials and advertisements before being cast on "Stranger Things." In an interview with Michael Rosenbaum, Matarazzo recalled how previous agents had shown their ignorance of his disease, focusing on his lack of teeth.
"They didn't realize how seriously my disease would affect me until I was an adult," he said. "'Oh kid, we adore you, but sure, just get those teeth in,' casting directors would urge me all the time. I'd always hear, 'Get those teeth in,' and then they'd say, 'Well, you're not going to have much luck in this field then,'" Matarazzo continued. In a separate interview on "The Doctors," Matarazzo opened up more about the stigma. "It's one of the biggest reasons why I [hadn't] been getting roles, because of my lisp, and the teeth situation, and my height," he confessed. 
But according to "Live With Kelly and Ryan," Matarazzo is also happy to be an advocate for others who have the condition and is thankful for the exposure his platform lends. "That's really exciting to know that your work is affecting other people besides yourself, that you are making an impact in the world," he said.