Dylan Sprouse Quietly Worked A Regular Job After His Disney Fame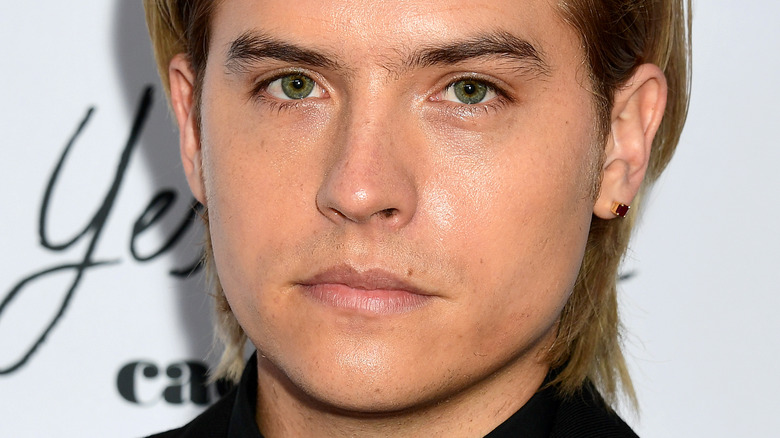 Jennifer Graylock/Getty Images
Throughout the 2000s, identical twin brothers Cole and Dylan Sprouse became well-known as the dual leads on the hit Disney series "The Suite Life of Zack & Cody" from 2005-2008. Both boys then went on to star in the spinoff series "The Suite Life on Deck" from 2008-2011. From then on, it may have been natural to assume that they'd both have long careers ahead of them. However, unlike his brother Cole — who went on to continue his successful acting career, most notably as Jughead Jones in The CW's "Riverdale" series — Dylan more or less fell out of the acting business, choosing instead to pursue other, more down-to-earth lifestyles. 
Shortly after the end of his Disney Channel run, Dylan was only beginning to explore this new avenue of his life, and as a result, did not make much public mention of it. This is why many fans were surprised to see that, at the age of 21, in 2013, he took on this unexpected role in New York City. And now, nearly a decade later, Dylan continues to work a regular job completely independent from his acting career. 
Dylan Sprouse castigated fans for questioning his personal life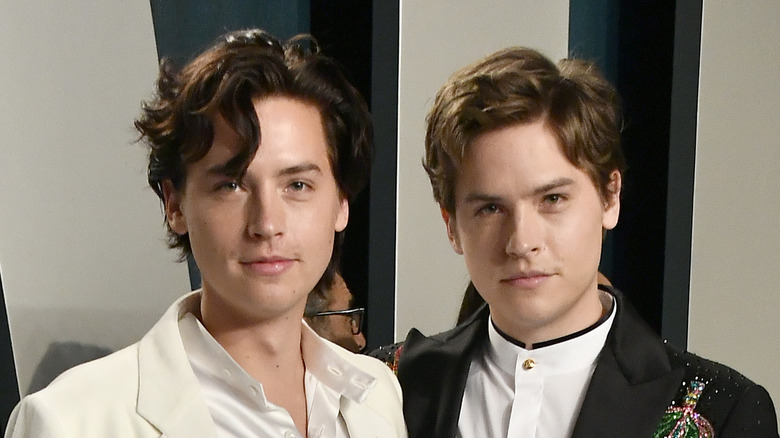 Frazer Harrison/Getty Images
In 2013, two years after his Disney Channel fame came to an end, Dylan Sprouse had quietly moved away from the limelight and was spotted working as a restaurant host in New York City. This sighting came amidst both Sprouse brothers' decision to attend college; both attended New York University from 2011 to 2015, per Variety. Dylan obtained a degree in video game design; Cole, in the humanities with a focus on archeology.
However, many fans wondered, given the history of former child stars experiencing emotional breakdowns or otherwise turbulent lifestyles as they grow into adults, whether Sprouse had "lost all his money" and hence had to resort to working a regular job. 
In response, Sprouse defended his decision to work his restaurant job, revealing that he was, in fact, financially secure and only chose to take up the job for personal reasons (fittingly, a "video game addiction"), while castigating fans for undue speculation into his personal life. "To clear up the air (which is admittedly pretty rude)," he wrote on his Tumblr at the time (via Us Weekly), "I did not take this job because I 'lost all my money,' I am financially secure, and took this job as a way to primarily feed my over bountiful video game addiction." He added that "to criticize someone of [working] is pretty odd ... in no way do I think any experience is a step down for me."
Dylan Sprouse continues to work a regular job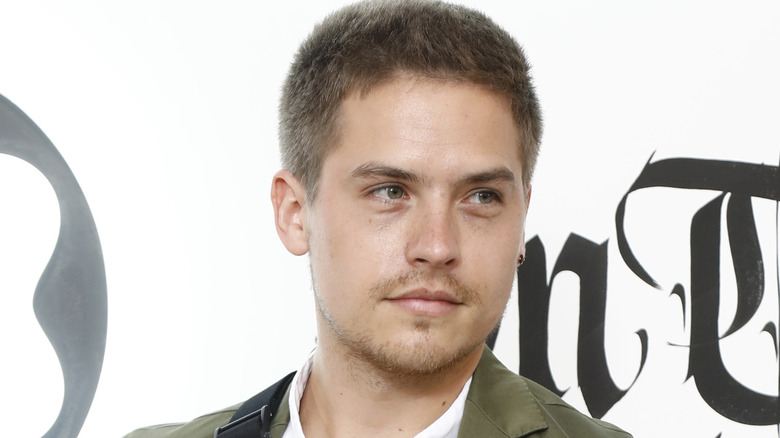 Julien M. Hekimian/Getty Images
Given their years-long experience working in the entertainment industry as adolescents, it may be unsurprising to learn that both Cole and Dylan Sprouse have spoken out against undue analysis into former child stars' personal lives. "When we talk about child stars going nuts, what we're not actually talking about is how fame is a trauma," Cole told The New York Times in April. "So I'm violently defensive against people who mock some of the young women who were on the channel when I was younger because I don't feel like it adequately comprehends the humanity of that experience and what it takes to recover."
Dylan, for his part, has been similarly vocal about certain elements of his past life he wishes to leave in the past, most notably the term "former child star." "That term is so derogatory," he told Vulture in 2017. "Isn't it always derogatory? Even 'young actor' sounds better ... It also implies past tense. It implies you've already failed, right?" 
Now, Dylan continues to live a more or less "normal" life devoid of the public scrutiny he and his brother once experienced as children; though he's no longer working at the New York City restaurant, he did open a meadery called All-Wise in 2017. Although the flagship New York location was forced to shut down amid the COVID-19 pandemic, Dylan continues to sell his mead in select stores throughout the United States.