What Happened To Kenya Michaels After RuPaul's Drag Race?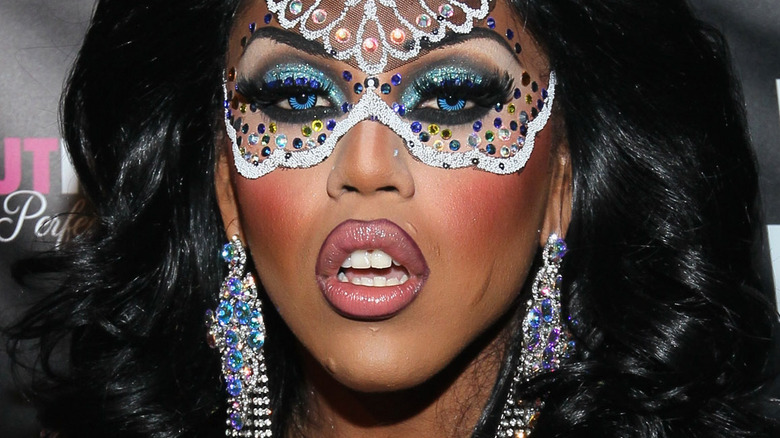 Mark Davis/Getty Images
"RuPaul's Drag Race" Season 4 contestant Kenya Michaels, who now goes by Kenya Olivera, certainly left her mark on the "Drag Race" stage. Many fans of the drag competition show credit Season 4 with having the most drama and some of the most beloved queens, like Latrice Royale, Willam, and of course Michaels herself. When Season 4 premiered in 2012, Michaels was an early stand-out because of her never-ending energy supply and contagious laugh.
To the dismay of fans everywhere, Michaels was first sent home after her unrecognizable impersonation of Beyonce during the Snatch Game episode. But in a surprise turn of events, the ever-transforming RuPaul decided to bring Michaels back to the competition a few episodes later. Sadly, she was eliminated for good in 5th place during the same episode she returned. But it seems like Michaels still had a positive outlook on "Drag Race" and her future career.
"The experience changed my life a lot for the better," Michaels told Hotspots Magazine after she left the show. "This experience helped me grow up as an artist. I learned a lot! It also helped me learn a lot more English." So, what did Michaels end up doing after "Drag Race" and what is she up to now? 
Kenya decided to fully transition post-Drag Race
We knew her on "RuPaul's Drag Race" as Kenya Michaels, but now she goes by Kenya Olivera. There are varying reports on exactly when Olivera began taking hormones, but it was sometime around when she was competing on "Drag Race." According to a Reddit post, while Olivera's gender identity wasn't a secret, it definitely wasn't discussed on-set. Unfortunately, "Drag Race" used to exclude trans people from the competition until fans of the show fought back against the unspoken rule. Since then, several trans queens have competed on the show, and one trans woman named Sonique won Season 6 of "RuPaul's Drag Race All-Stars." But back in the program's early days in Season 4, Olivera most likely kept quiet about her hormone use so she could stay in the competition. But afterward, she changed her name to Olivera and continued her gender identity journey.
Telling from the gorgeous pictures of her on her Instagram, Olivera is currently living her best life as a trans woman in Puerto Rico, and she continues to post glamorous looks. In terms of business, Olivera had a bathing suit brand called Flamingoes Swimwear, but it now seems that she went on to become a professional stylist. Olivera's styling clients included the Puerto Rican television personalities Juliana Ortiz and Andrea Rivera. Olivera was also an ambassador for Aldo Shoes, and she has continued her passion for fashion.
Kenya was present for a tragedy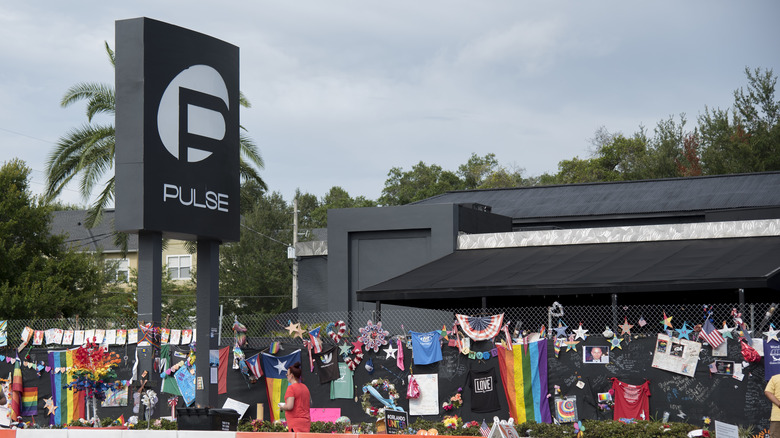 John Panella/Shutterstock
After "RuPaul's Drag Race," Kenya Olivera continued entertaining at clubs and venues worldwide. Tragically, Olivera was performing at the Pulse nightclub in Orlando, Florida the night of the club's 2016 mass shooting. Although Olivera thankfully was able to survive, she knew many of the 49 people who died.
Olivera happened to capture a photo of her performing on-stage just before the shooting began and she later posted it on her Instagram — the post has since been taken down(via Gay Star News). "How to forget that night," Olivera lamented. "Just minutes before the shooting. My last performance to all my best [friends] that were in [the] front row, now all of them are gone."
It is unclear when she stopped performing in clubs, but this was certainly a traumatic and tragic event for Olivera. But between her trans identity and her business acumen, Olivera had many dreams beyond doing drag, and she is accomplishing those dreams now. Many fans have wanted Olivera to return for a future season of "RuPaul's Drag Race All-Stars," but it looks like that ship may have sailed.