Blake Lively Reveals She Was Sexually Harassed, Filmed By Makeup Artist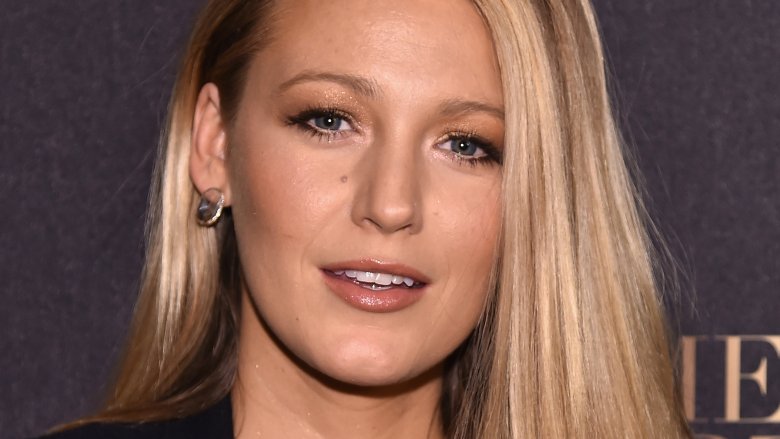 Getty Images
Blake Lively opened up about her own scary experience with sexual harassment to the Los Angeles Times on Thursday, Oct. 12, 2017. During her candid interview, the former Gossip Girl star claimed she was made uncomfortable on the set of an unnamed project by a creepy makeup artist.
"He was saying things inappropriately, insisting on putting my lipstick on with his finger," the 30-year-old actress began, adding that the situation quickly escalated. "I was sleeping one night on location and I woke up and he was filming me," she continued. "I was clothed, but it was a very voyeuristic, terrifying thing to do."
Lively said she reported the makeup artist's behavior to the project's producers but noted that nobody took action until she brought in her lawyer. This sparked an investigation, which led to the makeup artist's firing. However, in spite of this disturbing incident, he has had no problem finding other work in the entertainment industry. "Our unit production manager wrote him a letter of recommendation," Lively explained. "Because nobody wanted there to be bad blood."
Lively's reveal comes amid Hollywood big shot Harvey Weinstein's ongoing sexual assault scandal. As Nicki Swift previously reported, he has been accused of sexual misconduct, including rape, by several actresses over the last week following The New York Times and The New Yorker's shocking reports about nearly three decades of alleged sexual abuse. The disgraced film producer's behavior has been condemned by multiple celebrities and is currently being investigated by the NYPD.
On Wednesday, Oct. 11, Lively spoke in support of Weinstein's accusers. "That was never my experience with Harvey in any way whatsoever, and I think that if people heard these stories...I do believe in humanity enough to think that this wouldn't have just continued," The Age of Adaline star told The Hollywood Reporter. "I never heard any stories like this — I never heard anything specific — but it's devastating to hear....As important as it is to remain furious about this, it's important to also say that this exists everywhere so remember to look everywhere."