How Much Does Harry Jowsey Make From OnlyFans?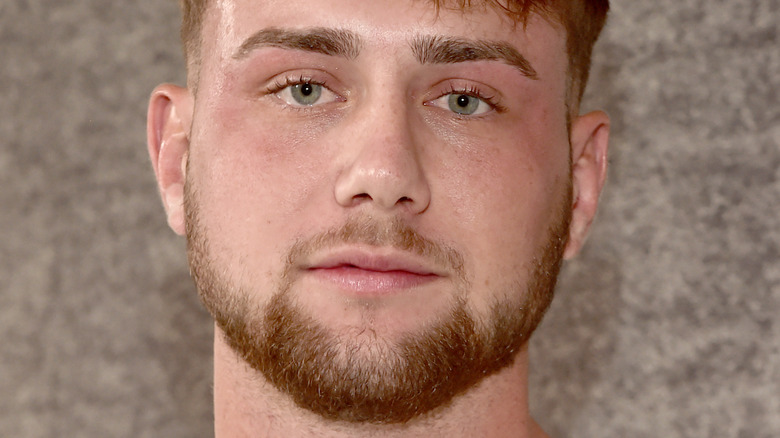 Alberto E. Rodriguez/Getty Images
Ladies first fell in love with Harry Jowsey back in April 2020 after he appeared on the first season of the Netflix series "Too Hot to Handle," per The Sun. What makes this particular dating show unique is its premise: contestants are dropped off at an undisclosed island with a group of smoking hot individuals, but the catch is, they aren't allowed to engage in any intimate or sexual activity with fellow cast mates, according to TODAY. The main objective of the reality series is to ensure everyone gets the opportunity to form healthy, long-lasting bonds with the person they are interested in. Oh, and if they abide by all the rules, there's a $100,000 cash prize. 
Jowsey quickly became a fan-favorite, and it wasn't just for his Australian accent and blue eyes. Jowsey and Francesca Farago started off as one of the leading couples from "Too Hot to Handle," but their romance was short-lived after the cameras stopped rolling. "I see everything as a learning experience," Jowsey said during an interview with TheThings. "That was the first person I've ever fallen in love with. I have never, in my entire life, been that infatuated with somebody the day that I met them," he added. 
While his time on "Too Hot to Handle" ultimately changed his life forever by pushing him into full-blown stardom, Joswey is now making his mark on another platform that, for some, may really be too hot to handle.
Harry Jowsey made bank on OnlyFans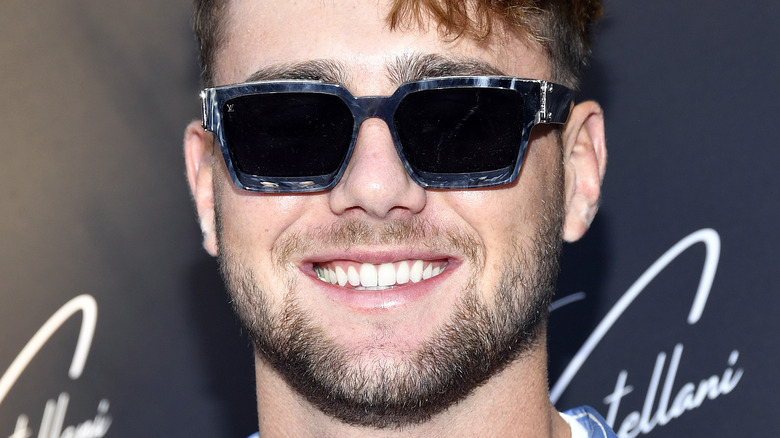 Michael Tullberg/Getty Images
Harry Jowsey has taken his celebrity to OnlyFans, an online adult platform. According to the Daily Mail, the social media influencer created an account last year after he blew up from starring on the Netflix series "Too Hot to Handle." In just a short time, Jowsey managed to become one of OnlyFans' top earners. In August 2021, the Australian native announced tweeted that brought in a whopping $500,000 for that month alone. And, two months after reaching that milestone, he topped that by making more than $1 million all together, per Us Weekly.
However, his road to making all that money came at the demand of some pretty surprising requests. "I didn't realize how many people are interested in feet," Jowsey told host Kent Small on his radio show "Nova's Smallzy's Surgery." He also confessed that armpits photos are a hot commodity on his OnlyFans. "I get in trouble if I shave them or  touching, like, they want it grown and it's very interesting," Jowsey added.
Although the TV personality managed to make a whole lot of money on OnlyFans, he wants to inspire others so that they can do the same. 
Harry Jowsey is also a businessman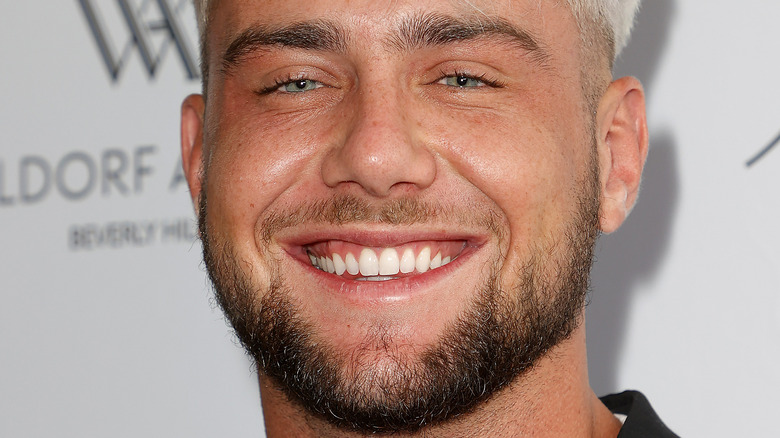 Frazer Harrison/Getty Images
During an interview with Jason Tartick on the "Trading Secrets" podcast, Harry Jowsey opened up about his reasoning behind starting an OnlyFans account. "I don't have anything to hide and I'm an open book with everyone," he said, via Us Weekly. "My biggest goal is to have people that were in the same position as me, someone who has achieved some small success, to know that it is possible for you to do it," he added. 
Not only is Jowsey a Netflix breakout star and a top earner on OnlyFans, but he's also managed to create a name for himself beyond those avenues. According to his official bio, he is the co-founder of Kensngtn Sunglasses. He also ventured off into the podcast world and started "Tap In with Harry Jowsey" in March 2021, per The Sun. Jowsey has also landed several major brand deals, completely turning himself into a major force in the social media world. Given all that he has accomplished at the end of the day, Jowsey just wants his fans to have a good time when they see him on their screens.
"I need to make people laugh and try and help people have that little laugh," he told Forbes. "Whether it's an escape or they see me as some dumb idiot to look good on TV, that was the most fulfilling feeling," Jowsey added. "I knew once I had that, I realized I had discovered my purpose."