Julia Roberts Condemns Harvey Weinstein, Supports His Accusers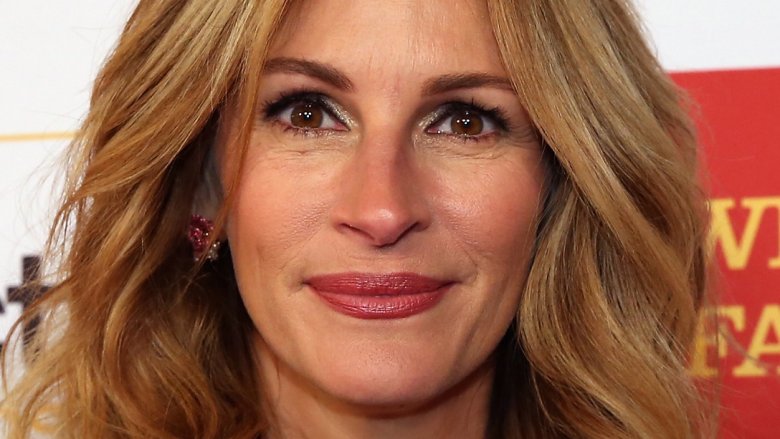 Getty Images
Julia Roberts is the latest A-list celebrity to speak out against Hollywood producer Harvey Weinstein amid his ongoing sexual assault scandal. According to Entertainment Tonight, the 49-year-old actress, who worked on the Weinstein Company's 2013 film August: Osage County, is encouraging people to take a stand.
"A corrupt, powerful man wields his influence to abuse and manipulate women. We've heard this infuriating, heartbreaking story countless times before," she said in a statement on Friday, Oct. 13, 2017. "And now here we go again. I stand firm in the hope that we will finally come together as a society to stand up against this kind of predatory behavior, to help victims find their voices and their healing, and to stop it once and for all."
"If you've been subjected to any kind of abuse or harassment, there are places to go for help, including the Rape, Abuse & Incest National Network (RAINN.org)," Roberts concluded. "Or call the National Sexual Assault Hotline 800-656-HOPE (4673)."
As Nicki Swift previously reported, Roberts' August: Osage County costar Meryl Streep condemned Weinstein in a statement earlier this week. "The behavior is inexcusable, but the abuse of power familiar," she said. "Each brave voice that is raised, heard and credited by our watchdog media will ultimately change the game."
Over the last week, dozens of actresses, including Gwyneth Paltrow and Angelina Jolie, have accused Weinstein of sexual misconduct, including rape, following The New York Times' shocking article detailing nearly thirty years of alleged sexual abuse. The accusations coming forward have spurred the NYPD to launch a criminal investigation into the Miramax co-founder's alleged behavior. 
Weinstein, who is reportedly "suicidal and depressed" following the scandal, is supposedly headed to rehab in Arizona to seek treatment for sex addiction. He was recently fired from his own company, had his BAFTA membership suspended, and was left by his wife of ten years, Georgina Chapman.