The Friends Role That Leah Remini Auditioned For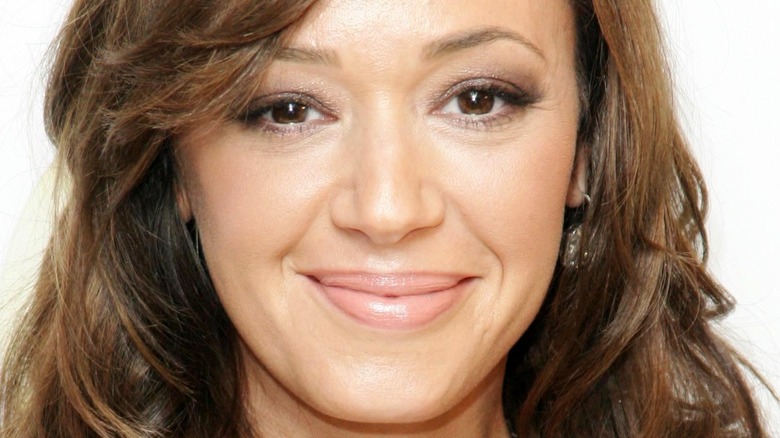 s_bukley/Shutterstock
Leah Remini has had no shortage of acting gigs in Hollywood. She played the sharp-tongued Carrie Heffernan in the CBS sitcom "The King of Queens" from 1998 to 2007. She's also acted in comedy films like "Old School" and "Handsome," per IMDb. After leaving the Church of Scientology in 2013, she jumped further into the spotlight. Her documentary series called "Leah Remini: Scientology and the Aftermath" shed light on the alleged harm and corruption of the controversial organization.
In terms of Remini's acting career, it could be easy to say she has it all. And though many struggling actors would trade tooth and nail to be in her position, she still has had to audition and get turned down for major roles — potentially life-changing roles. For the actors on the hit NBC sitcom "Friends," their lives certainly took a turn for the best. Anywhere from 25 to 30 million viewers (or more) tuned in a week, per The New York Times. Many of the characters became household names, and years later, we are still asking ourselves: Am I a Monica or a Rachel? A Chandler or a Joey?
While Remini did have a guest role on "Friends," she actually auditioned for a much bigger part. Let's take a trip down memory lane to find out which leading lady she was up for.
Leah Remini was up against Courteney Cox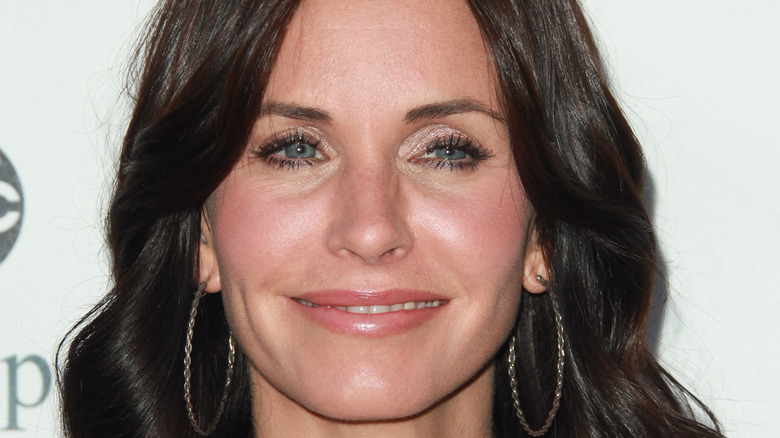 DFree/Shutterstock
Leah Remini auditioned for Monica Geller, the neurotic yet caring friend, chef extraordinaire, and younger sister to Ross. After making it to the final round of auditions, she felt like the role was hers. According to Remini, the casting decision came down to her and another actor. But once Courteney Cox showed up at the studio, Remini knew it was game over. Cox had been up for Rachel Green and was now being considered for Monica. Speaking about Cox, casting director Ellie Kanner said, "We were just blown away. "We were like, 'Oh s**t! I guess she's got to be Monica," per E! News.
In her 2015 memoir "Troublemaker: Surviving Hollywood and Scientology," Remini wrote that she "cried for days" after getting rejected from the role, per People. Given that the show was a smash hit, disappointment is an understandable reaction. But it was also the circumstances that made Remini feel let down. She told MediaVillage in 2016, "As an actress you go on each audition thinking 'this could change my life. I could get my car out of repo, or get a nice apartment that's not backed up in a bar in Hollywood, so everything rides on those moments." In other words, there was a lot riding on the potential role.
Leah Remini did get her 15 minutes of Friends fame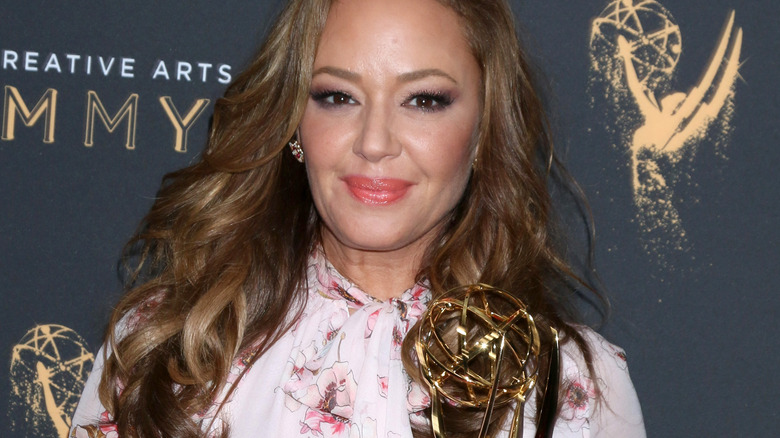 Kathy Hutchins/Shutterstock
The starving artist lifestyle can be devastating, so it's no surprise Leah Remini was holding out to play Monica Geller. Fortunately for Remini, she subsequently booked many jobs that came with a substantial paycheck. Plus, she got her 15 minutes of "Friends" fame in the final episode of Season 1, where she played a woman in labor who ended up bonding with Joey Tribbiani.
Besides Remini, who were the other contenders for Monica? "Facts of Life" star Nancy McKeon came close, per E! News. Though the creators had envisioned comedian Janeane Garofalo for the role, it's not confirmed whether she ever auditioned. And here's the line-up of the past auditionees for Rachel Green: Jane Krakowski, Téa Leoni, Tiffani Thiessen, and Lisa Whelchel.
Years later, Remini shared a bit of perspective, saying "When you get your show, that's what King of Queens was for me, that was my part, that was my show, I was meant to have that part." For Remini, being able to pay your rent certainly helps with the disappointments. At this point, the Monica Geller saga is all water under the bridge.