Patricia Arquette Recalls 'Weird' Experience With Director Oliver Stone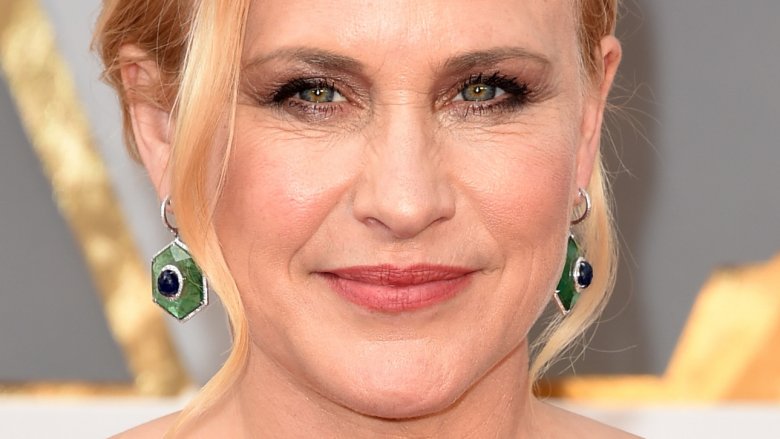 Getty Images
The CSI: Cyber actress just opened up about an odd incident with director Oliver Stone.
On Friday, Oct. 13, 2017, Patricia Arquette posted a series of tweets recounting a time the famous director made her feel uncomfortable. "Years ago Oliver Stone wanted me to do a movie," she said. "We talked about the Material which was very sexual. The meeting was professional."
Arquette continued, "Then I received from him long stem jungle roses. It's not uncommon to receive flowers but something about them felt weird. I ignored it."
Unfortunately for Arquette, that's not where the story ends. The 49-year-old said that Stone's assistant then called to make sure that she had received the flowers and to invite her to a screening of the 1994 film Natural Born Killers. But Arquette felt uneasy about the whole thing, though she did accept Stone's offer.
"Something felt weird so I asked my boyfriend to go with me," Arquette recalled. "The room was packed. Oliver stopped me coming out of the bathroom."
Arquette tweeted, "He said 'Why did you bring him?' I said 'Why is it a problem I brought him? It shouldn't be a problem. Think about THAT Oliver.'"
Arquette said that she never heard about her role in the film again.
She added, "What I am saying is women are always f-cked. 1)Why didn't you say something? 2) nothing happened! 3)it's not professional if U bring BF!" She went on, "why DIDN'T you bring your boyfriend?"
Arquette's posts come after former Playboy model Carrie Stevens accused Stone of groping her at a party in the '90s. Of course, that allegation came forth after Stone appeared to defend disgraced Hollywood executive Harvey Weinstein, who's been accused of sexual harassment as well as sexual assault and rape.