The Real Reason Cher Wasn't A Fan Of Burlesque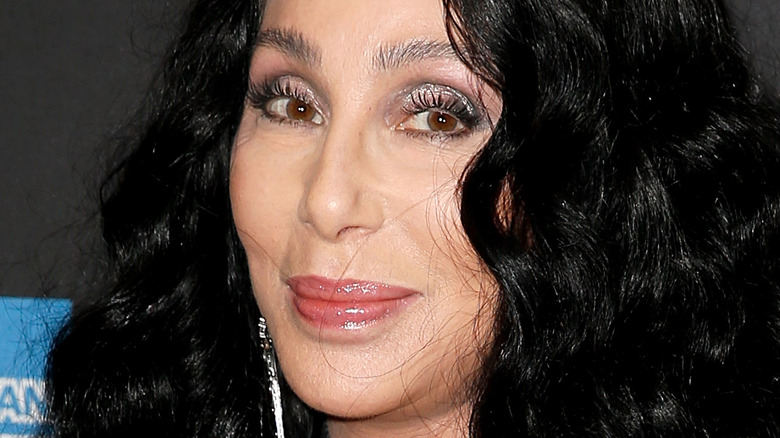 Dominik Bindl/Getty Images
Show me how you burlesque! You may remember the uber-glitzy 2010 movie "Burlesque" with an A-List cast (Cher, Christina Aguilera, Kristen Bell, Stanley Tucci, Julianne Hough, and Eric Dane all star — we told you it was an impressive roster!), which told the story of Aguilera's Ali as she moved from a small town to pursue her singing dreams before landing a headlining role at a burlesque club.
One of the other reasons it's so iconic is getting to see musical legends like Aguilera and Cher together, which it sounds like the former was pretty desperate to make happen. "I was like, 'Go stalk her. Sleep outside her door. Do whatever you need to do to get Cher to do this film with me because I can't see anybody else being Tess,'" Aguilera recalled to Collider in 2010 of the extent she went to to get producer Clint Culpepper have Cher sign on the dotted line. After they got her on board, Aguilera described their time on set as "just a bonding love fest from that day on," and later added to Entertainment Weekly in 2020, "There were a few scenes we shared where I learned from her that being a supportive costar really helps to create something special, and motivating each other is what makes for a great outcome."
But while it sounds like the two had a pretty great time on set, it turns out Cher is no fan of the movie musical. And we mean no fan.
Cher called Burlesque 'not a good film'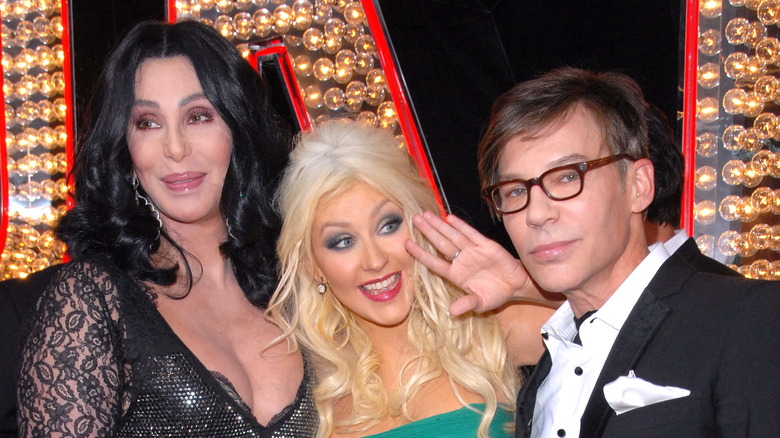 s_bukley/Shutterstock
Fans of "Burlesque" may want to look away now, because Cher hasn't been shy about revealing how she feels the movie is a bit of a blip on her acting résumé. The star didn't hold back while speaking about the movie to The Guardian in 2013, telling the outlet, "It could have been a much better film. It was always sad that it was not a good film." The star pointed the finger at the movie's writer and director, Steve Antin, saying, "Terrible director! Really terrible director. And really terrible script. I remember him saying to me, I don't care about what you say, I just want to shoot the dance numbers." Cher also pointed out that she thought "Burlesque" (which clocks in at just one minute under two hours) was too long. Tell us how you really feel!
But "Believe" hitmaker has also acknowledged, despite her disdain for the project, how the movie became a bit of a cult hit. "It's not a surprise to me that it has been deeply embraced by the gay community," she told Entertainment Weekly in 2020. "Of course, that makes me happy that 10 years later people are still embracing it and new people are still discovering it," she added.
Christina Aguilera had problems with Burlesque too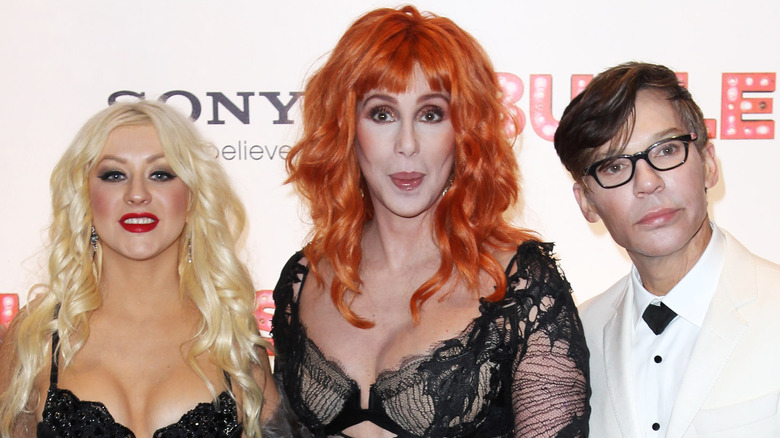 Dave Hogan/Getty Images
It turns out Cher wasn't the only one who wasn't too happy with "Burlesque." Main star Christina Aguilera also had a few issues, at least with the original version of the movie, to the point it was actually tweaked to accommodate her notes. "They had to rewrite the character because I was just like, 'This girl doesn't have a lot of drive. She doesn't have enough meat. I think you should give it to someone else,'" she recalled to Collider. "I had an initial meeting with [producers] Amy Pascal and Clint Culpepper, and I said, 'I just don't think she's for me. I want someone with more bite and more passion for what she wants in life.' And so, they rewrote it."
Culpepper also spoke about the decision to rewrite Aguilera's character Ali, telling Entertainment Weekly, "She had notes.... We even did a rewrite to make the character more active. She wanted it to reflect more of today's woman." Director Steve Antin then added of Aguilera, "She came and met me in my office.... It was a very good meeting. I liked her so much. She asked really smart questions."
In our humble opinion, that rewrite made "Burlesque" an instant movie musical classic... despite what Cher might think!