Kylie Jenner Hints At Pregnancy On Snapchat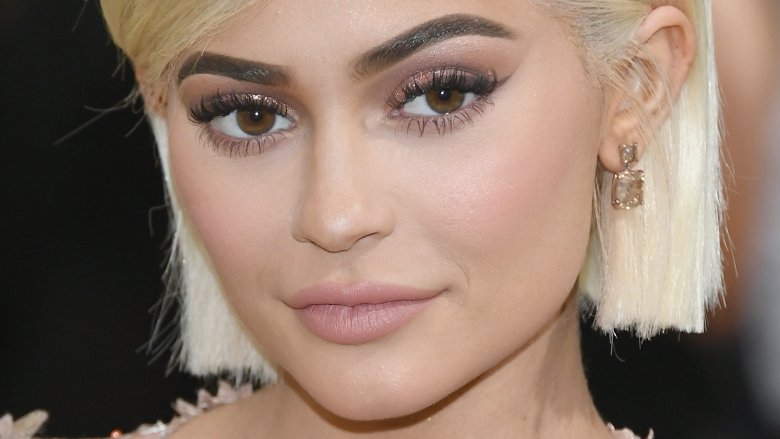 Getty Images
It seems like Kylie Jenner might finally be ready to open up about the pregnancy rumors. 
The Life of Kylie star took to Snapchat on Oct. 13, 2017, to post a video showing her lounging by the pool at her Calabasas mansion. And although that might seem like a pretty standard day for the 20-year-old, in the short video the song "Nothing's Gonna Hurt You Baby" by Cigarettes After Sex can be heard playing in the background with just those lyrics being sung. The reality star also used those lyrics to caption the video. Sounds like the youngest Jenner is trying to tell us something, no? 
It's been almost a month since news broke that the makeup mogul was reportedly expecting her first child with boyfriend Travis Scott and Jenner has yet to set the record straight. She has, however, been sharing hints about her pregnancy across her social media accounts. From wearing baggy clothing to hide a potential baby bump to hinting to fans about the possibility that she's having a boy, Jenner is clearly enjoying teasing fans about her rumored pregnancy.
According to People, Jenner is super excited about her pregnancy and is all about keeping a low profile for the time being.
"Kylie prefers to stay home. She feels good, but her body is changing. She doesn't want to be photographed," the insider told the publication. "At the moment, she wants more privacy. She has family and friends come to her house instead so she has company. She is very excited about the baby though. She talks about the baby nonstop. She is already shopping like crazy." 
While we wait and see if Jenner will actually address the pregnancy news, read up on why we're worried about her baby.