Mayim Bialik's 'Feminist' Essay Sparks Outrage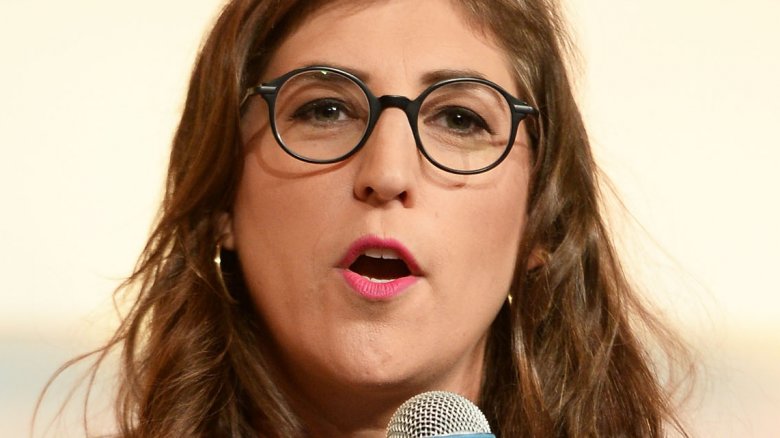 Getty Images
People are not happy with the Big Bang Theory star's latest move.
On Oct. 13, 2017, The New York Times published an essay written by actress Mayim Bialik, titled "Mayim Bialik: Being a Feminist in Harvey Weinstein's World." In it, Bialik discussed Hollywood's mistreatment of women—particularly, the frequent sexual harassment and assault, as best represented by disgraced movie producer Harvey Weinstein. And while it was certainly a timely piece, there were a few lines that rubbed people the wrong way.
In the article, Bialik, 41, touches upon her experience of "the upside of not being a 'perfect ten,'" noting that "those of us in Hollywood who don't represent an impossible standard of beauty have the 'luxury' of being overlooked and, in many cases, ignored by men in power unless we can make them money" (via E! News).
She also tells readers that, after being told by her parents that men "only want one thing," she made the conscious decision to dress modestly and not "act flirtatiously with men as a policy." Bialik called these choices "self-protecting and wise" (via BuzzFeed).
"In a perfect world, women should be free to act however they want. But our world isn't perfect," Bialik stated. "Nothing — absolutely nothing — excuses men for assaulting or abusing women. But we can't be naïve about the culture we live in."
After the article went live, many found fault in Bialik's words, accusing her of victim-blaming.
"So @missmayim 'advice' is: I was never pretty & never tried to be & ladies, take note if you don't want to be harassed? This isn't feminism," model Emily Ratajkowski tweeted alongside a screenshot of the article. She added, "Victim blaming at its finest."
Gabrielle Union, who's spoken out about being raped when she was younger, also appeared to respond to Bialik's essay (she didn't name Bialik specifically), writing, "Reminder. I got raped at work at a Payless shoe store. I had on a long tunic & leggings so miss me w/ 'dress modestly' s**t."
Patricia Arquette, who recently took fire at director Oliver Stone for misconduct, also reacted to Bialik's article, tweeting, "I have to say I was dressed non provocatively at 12 walking home from school when men masturbated at me. It's not the clothes."
After seeing the backlash to her essay, Bialik later released a statement regarding her intentions of the article. "I'm being told my N.Y. Times piece resonated with so many and I am beyond grateful for all of the feedback," Bialik posted on Facebook. "I also see a bunch of people have taken my words out of the context of the Hollywood machine and twisted them to imply that God forbid I would blame a woman for her assault based on her clothing or behavior."
She continued, "Anyone who knows me and my feminism knows that's absurd and not at all what this piece was about. it's so sad how vicious people are being when I basically live to make things better for women."
Bialik added that she'd be doing a live video on Facebook in conjunction with The New York Times to speak about the article.