Melissa Etheridge Arrested For Marijuana Possession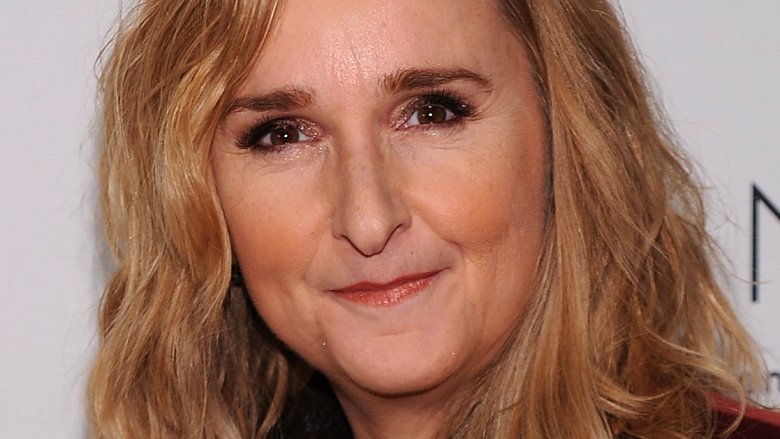 Getty Images
The "Come To My Window" singer is facing some legal trouble.
Melissa Etheridge was reportedly arrested for marijuana possession at the United States-Canadian Border on August 17, 2017. According to legal documents obtained by TMZ, Etheridge's tour bus had been stopped in North Dakota by U.S. Customs and Border Patrol upon returning to the U.S. from Canada. After a K-9 unit discovered marijuana oil, the 56-year-old musician told authorities that the drug is used to manage her pain from cancer. 
Unluckily for Etheridge, while marijuana has been legalized in California, where she resides, it is still illegal in North Dakota. Following the incident, the singer-songwriter was arrested for possession of a controlled substance. She has since pleaded not guilty.
As Nicki Swift previously reported, the "I'm The Only One" singer, who was diagnosed with breast cancer in 2004, opened up about her marijuana use earlier this year. "I asked many of my friends [who had gone through chemo], 'What's the experience? What are you doing?'" she told Yahoo in April. "And my friend David Crosby, he was the first one who said, 'You know, Melissa, you have to do medicinal marijuana. You have to [try] cannabis. That's the way to do it. It's too hard otherwise.'"
Turning to cannabis wasn't "about being high," she added. "It was just being to a place where I could communicate with my children, to where I could get up, to where I could eat. It was great medicine."
Etheridge also admitted to smoking with her older children, 20-year-old Bailey and 18-year-old Beckett, whom she shares with ex Julie Cypher (via Us Weekly). "It was funny at first, and then they realized it is a very natural end of the day," the two-time Grammy winner said. "It brings you much closer. I'd much rather have a smoke with my grown kids than a drink."
"My children have a very clear understanding of cannabis," Etheridge, who also shares 10-year-old twins, Miller and Johnnie, with former partner Tammy Lynn Michaels, said. "You take the naughtiness out of it, and it's not something that kids run to."