Lamar Odom Wants To Get Back Together With One Non-Kardashian Famous Ex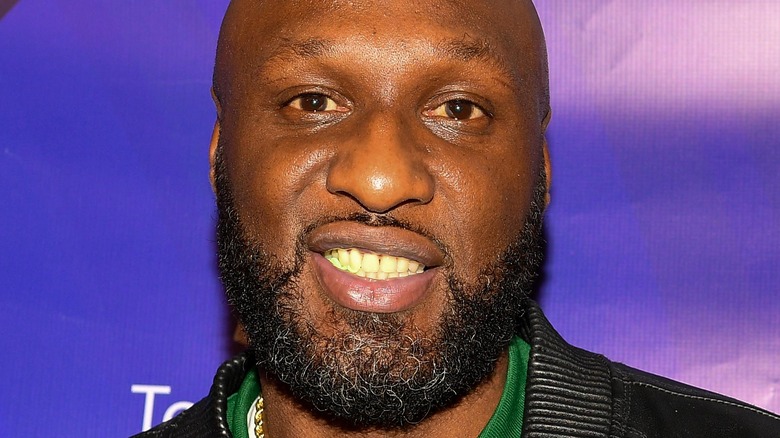 Allen Berezovsky/Getty Images
We can't mention Khloé Kardashian's love life without mentioning Lamar Odom. The reality star and former basketballer had a whirlwind romance that culminated in a wedding just a few weeks after they started dating, per Stylecaster. Odom appeared on the family's reality show "Keeping Up With the Kardashians," and the couple even got their own spinoff, "Khloé & Lamar." From collaborating on fragrances, to getting tattoos of each other's initials, it seemed Kardashian and Odom were truly "Unbreakable," but things behind the scenes weren't as they appeared. When Odom's addictions came to light, The LA Times reported that Kardashian filed for divorce, though she temporarily withdrew her filing after Odom's 2015 overdose at a Nevada brothel. But by 2016, the marriage was over for good.
Kardashian moved on to date French Montana, James Harden, and most recently Tristan Thompson, but Odom didn't seem as keen to let go of his ex-wife. During his 2022 stint on "Celebrity Big Brother," the ex-NBA star got candid about wanting Kardashian in his life. "I didn't treat that good woman right," he said in a February episode (via Page Six). "I'm going to try my damndest," he added, speaking about possibly reconnecting with Kardashian. And while Odom recognized he might not get another shot, he expressed the desire to spend time with his ex-wife, calling it "a blessing just to be in her presence." However, Odom may have changed his tune on Kardashian in favor of another one of his exes.
Lamar Odom compared Khloe Kardashian to Taraji P. Henson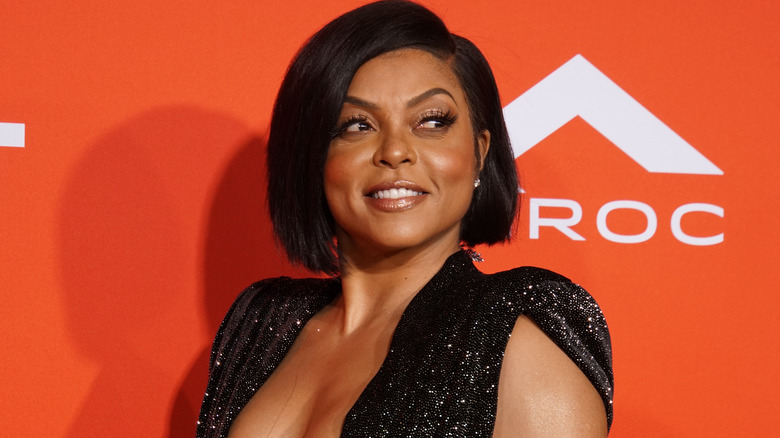 Alex Millauer/Shutterstock
Lamar Odom's hopes to rekindle a romantic relationship with Khloé Kardashian have been well-documented, but he surprised fans by admitting he still carries a torch for another one of his exes. 
According to Elite Daily, Odom dated "Empire" actor Taraji P. Henson in 2009, before breaking up with her to be with Kardashian. "Things ended with Taraji because of me being an immature punk. I didn't know how to tell her that I was falling in love with another woman named Khloé Kardashian," he said. Now, it seems he regrets that decision. When asked by Page Six which of his exes he'd like to reconcile with, Odom picked Henson. "Because I love Taraji. It's a love thing. It's about who you love ... Taraji is a cool girl," he explained, adding that he might get to "shoot my shot at her again" since they are both currently in Los Angeles.
Odom further told the outlet that he harbors a lot of respect for the actor. "I think Taraji is more skillful in what she does as an actress compared to what Khloé does," he mused, though he was quick to praise Kardashian as "a great wife." This tracks with what Odom shared about Henson in a resurfaced interview from 2009 (via Elite Daily). "She gave me inspiration, you know what I'm saying? A Black woman working like that, that's just as good at her craft as I was at my craft," he said.