Lamar Odom Still Has High Hopes For His Relationship With Khloe Kardashian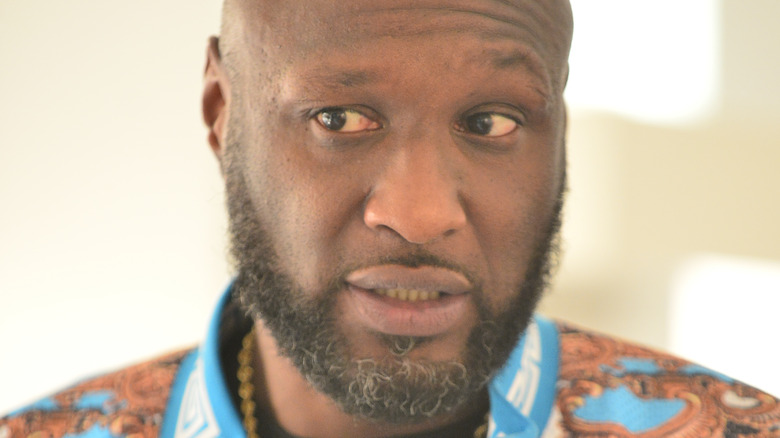 Johnny Louis/Getty Images
During Khloe Kardashian's marriage to Lamar Odom, she appeared to give her husband every chance possible to make their relationship work. Rumors that Lamar was cheating on his then-wife dated back to 2012, but the "Keeping Up With the Kardashians" star did not believe Lamar was unfaithful until she caught him with other women in 2013. "Lamar was so great at making me feel like I was the only one and I'm this princess," Khloe said on "The Howard Stern Show" in 2016 (via People). "I found out he was cheating on me the majority of our marriage." 
The former Los Angeles Lakers star detailed the night Khloe — alongside Kris Jenner — burst into a hotel room to catch him with a group of naked women. Unsurprisingly, Khloe was furious. "[She] beat the s*** out of one of the girls who tried to protest. She's dropping vicious blows all over the top of this girl's head," Lamar wrote in his memoir "Darkness to Light," per the Mirror. Besides the infidelities, Lamar also threatened his ex-wife once after she took his drugs away. "I'll f***ing kill you. You don't know what I'm capable of," he recalled saying to Khloe, as written in his memoir.
Despite the tumultuous times, and before their divorce was finalized, Khloe admitted to still caring deeply for Lamar. "Oh my god, I miss him every day," she told Complex in 2015. Those sorts of past sentiments gave Lamar hope for their future relationship.
What Lamar Odom wants to say to Khloe Kardashian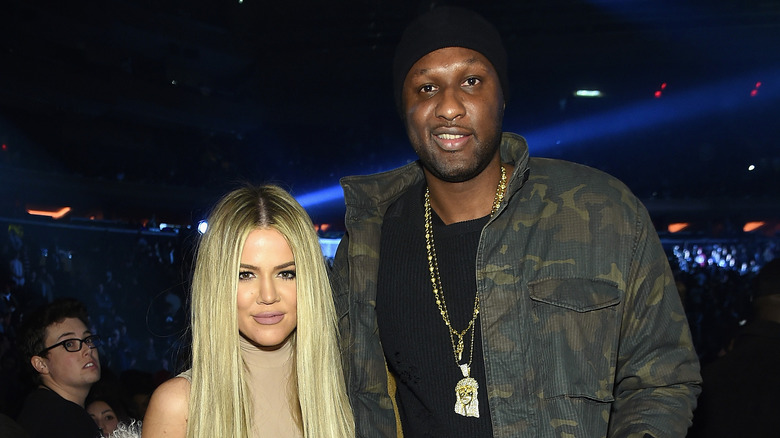 Jamie Mccarthy/Getty Images
Lamar Odom has been candid about desperately wanting Khloe Kardashian back in his life. While appearing on "Celebrity Big Brother," the former NBA player was honest about his ex-wife. "I didn't treat that good woman right," he said on an episode that aired February 14, per Page Six. "I'm going to try my damndest," Lamar said about possibly reconnecting with Khloe. Although Lamar acknowledged that a romance is likely out of the question, he still wants to spend time with Khloe: "It will be a blessing just to be in her presence. Just to tell her I'm sorry and what a fool I was." 
The one-time NBA Sixth Man of the Year did not blame his ex for her reluctance to reconnect. "She has the right to never ever want to see me again for the things I put her through, but time moves on and people change," he said on "Celebrity Big Brother." Lamar showed remorse for his actions, and claimed his former drug habit played a large part. "My mind and my head wasn't in the right place," he said.
This was not the first time Lamar had voiced regret for being a philandering husband. "I had an Armenian angel," he told Hollyscoop in 2019. "I never had the opportunity to tell her how thankful I was for wiping my ass," Lamar added, referencing his infamous overdose.
If you or anyone you know is struggling with addiction issues, help is available. Visit the Substance Abuse and Mental Health Services Administration website or contact SAMHSA's National Helpline at 1-800-662-HELP (4357).