How Much Does Jason Beghe Make Per Episode Of Chicago P.D.?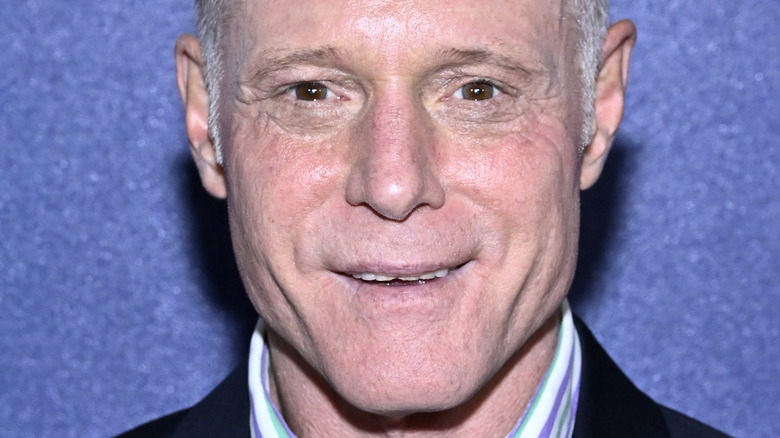 Roy Rochlin/Getty Images
Jason Beghe's real-life story may even rival the antics of his "Chicago P.D." character, Hank Voight. He counted John F. Kennedy Jr. and David Duchovny as his best friends. And he told the Daily Beast, "I used to hang out with Andy Warhol, Truman Capote. Harry Belafonte was my second father growing up." However, he and Kennedy shared a special relationship. He added, "But I was very close with John. His mother took me to Europe my first time."
Before the father-of-two ever became an actor, Beghe was a model, as seen in this 1984 The New York Times Magazine ad. Per Daily Beast, he returned from his modeling stint in Europe and jumped into acting. IMDb reveals that he starred in series and movies such as "Picket Fences," "Melrose Place," "G.I. Jane," "American Dreams," and "Californication."
Disaster struck in 1999 when he was in a serious car accident and broke his neck. He spent nearly a month in a coma before he woke up. Beghe was intubated while fighting for his life, and he claims, "I would pull the tube out and it made it even more f**ked up." Jason Beghe's distinctive voice may have something to do with the intubation since he teased, "It's good for Voight — not so good when I have to play the sweet dad." In 2007, the actor did some introspection and decided to leave the Church of Scientology and landed the role of Voight in 2012, per The Hollywood Reporter.
Jason Beghe cashes in on Chicago P.D.
Hank Voight, Jason Beghe's character on "Chicago P.D.," is a fan-favorite. In an interview with My Take On TV, he revealed one of the secrets of his on-screen success. "I really try to listen. I try to be present. I'm passionate." He also pockets a hefty cheque for each episode. According to Celebrity Net Worth, Beghe is paid a lofty $250,000 per episode. The outlet reports that his TV salary, as well as the royalties accrued from the role, would amount to a solid $6 million per year. Not too shabby for a judge's son, per The Washington Post.
Beghe was once a Scientologist and told Rolling Stone that leaving the religion was "good for me career-wise. My finances were drained and I had a family." It also seems as if after he left the church he had a specific career path in mind. He revealed, "I said, 'OK, I gotta get a series or something because that's good money.'"
The actor also felt that he wasn't very motivated and that leaving the religion inspired him to want more for himself. He said, "I've never been that ambitious. I've always been kinda lazy, but I finally have more time and attention that I can put to things that are more creative and rewarding."
Jason Beghe has an impressive net worth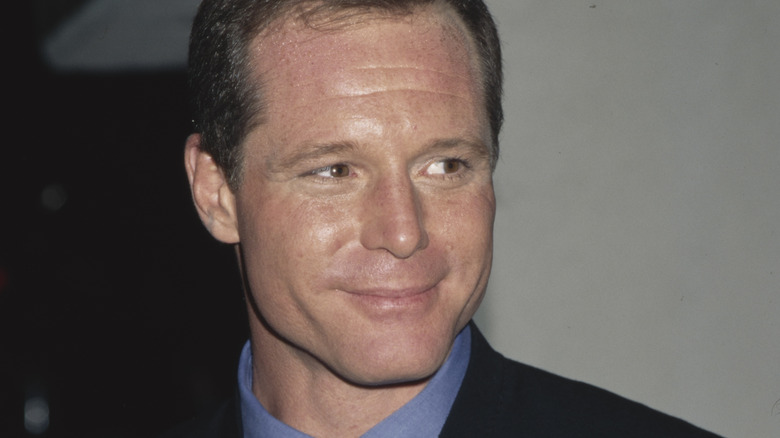 Michael Ochs Archives/Getty Images
Jason Beghe cashes in with a total net worth of $9 million, per Celebrity Net Worth. He seems to have accumulated his wealth through a wide variety of acting roles in his decades-long career. He also owns a condo in Chicago that he purchased for $1.63 million in 2019, per TMZ. However, Beghe also has an altruistic side. He is one of the listed friends of the World War II Foundation. The non-profit organization aims to produce educational documentaries that honor those who survived and served during the war. 
Beghe has realized that his legacy can mean so much more than just the material things that one leaves behind. According to Rolling Stone, the actor said, "I wanted to be a good father, so I started thinking about what that meant. I thought maybe I'd try to make a lot of money, but I knew rich people growing up and their kids were unhappy."
It seems as if he worked out what he wants to give his kids because he spoke about it in 2021 on an episode of the "Better Together" podcast entitled "The Most Un-Lazy Man in Chicago." Beghe told Anne Heche and Heather Duffy, "The best thing you can give your kids is you." And what a legacy that is.