What Jason Beghe Was Doing Before Chicago P.D.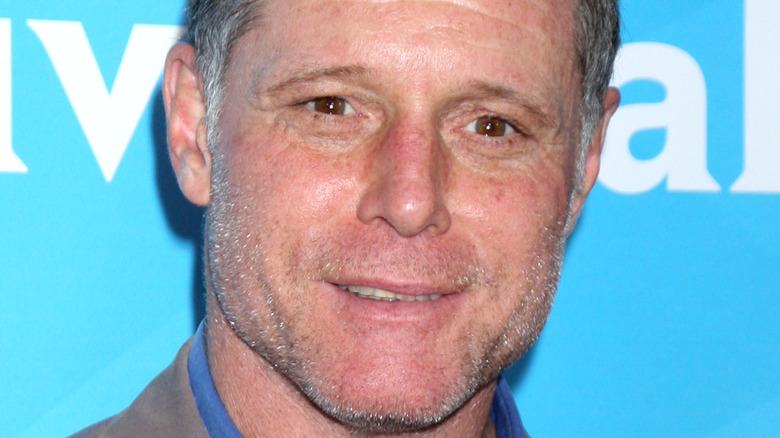 Kathy Hutchins/Shutterstock
For many of us, shown a picture of Jason Beghe, the first character to spring to mind would be that of Hank Voight. And, just like his Chicago P.D. co-stars, he has a slew of other acting credits to his name.
Beghe first joined the "One Chicago" franchise in Season 1, Episode 3 of "Chicago Fire." His debut appearance saw his character, Voight, attempt to coerce fireman Matt Casey (played by Jesse Spencer) into retracting a statement that would land his son in trouble with the law. That set him up as the franchise's resident "dirty cop" — and it's a role he's held onto since 2012, even as the brand has expanded. Given just how long Beghe has portrayed Voight, it's understandable that he has a closeness to the fictional detective. Speaking at an NBC press day for "One Chicago," back in 2017, the actor spoke of that bond (via TheWrap). "I have a relationship with [Voight]. And it's a very close relationship," he shared, adding that even between seasons, "he's always with me."
That said, Voight is just one character of many that Beghe has portrayed over the years. In fact, his resume is pretty impressive — one of his previous gigs even prompted a ton of fan mail.
Jason Beghe has a ton of acting credits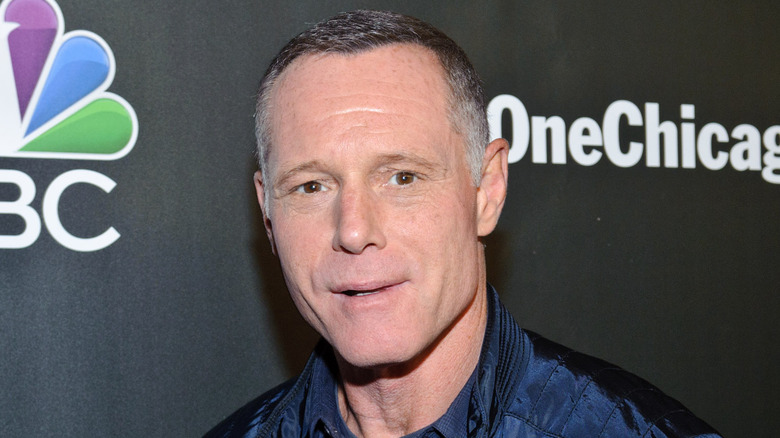 Timothy Hiatt/Getty Images
TV Series Finale reported that Season 9 of "Chicago P.D." had an average viewership of no less than 5.829 million viewers. It only makes sense, then, that many would associate Jason Beghe with the show. However, in an interview with Bobbie Wygant in the '90s, he revealed that he'd received an influx of fan mail after appearing in a different series. "I probably get more fan mail from 'Melrose Place' than anything else," he chuckled. Beghe played Jeffrey Lindley on the CBS show,  a love interest to Doug Savant's character, Matt Fielding. 
At the time of the Bobbie Wygant interview, Beghe was on a press tour for yet another role. This time, he was playing Demi Moore's love interest in "G.I. Jane" — a character deemed by Wygant herself as "a pivotal role for the whole story." While the film garnered mixed reviews overall, Reelviews critic, James Berardinelli described Beghe's performance as "solid." 
Further than that, some may remember Beghe from his role as Peter McCallister in the 2002 "Home Alone 4." However, there's a chance Beghe hopes fans don't remember that particular role. The film received bad reviews from the Rotten Tomatoes community, with just two critics weighing in, both of whom gave the movie a single star.
He's had a steady supply of acting jobs over the years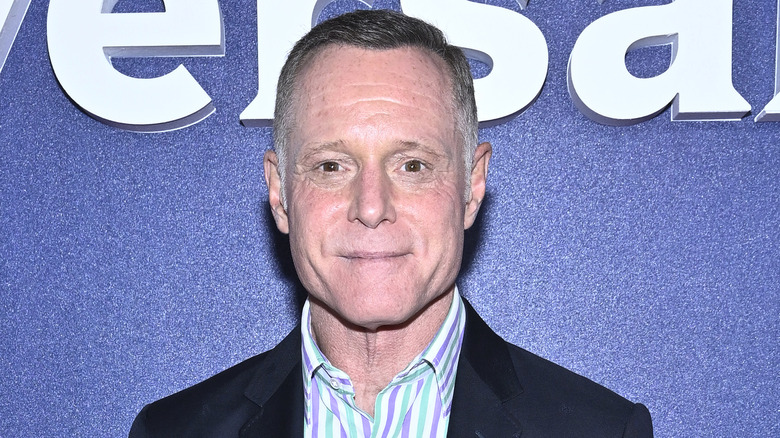 Roy Rochlin/Getty Images
While "Home Alone 4" may be something Jason Beghe would rather forget, there can be no denying that it's played a part in the actor having a steady flow of gigs over the years.
In addition to talking about "G.I. Jane" to Bobbie Wygant, Beghe also spoke candidly of his near-constant stream of work, since getting into the business. "I basically, within a month, started working — and I've worked ever since," he beamed. Making that all the more impressive is the fact that acting wasn't even his first choice of career. In fact, prior to getting his start, he was in another line of work, altogether. "I had done some other things, and had a fairly successful career, and I just moved on, for whatever reason," he explained. "And I thought, 'What should I do?' I said, 'Ah, I'll be an actor! I think I can do that.'" 
Shortly after his interview with Wygant, Beghe went on to have a serious car accident, which, as he told The Daily Beast, ultimately contributed to his signature gravelly voice. "When I would come out of the coma, since I was on life support, I would pull the [intubation] tube out," he shared — damaging his voice in the process. However, even after that ordeal, he went on to hold a number of roles.