America Ferrera Says She Was Sexually Assaulted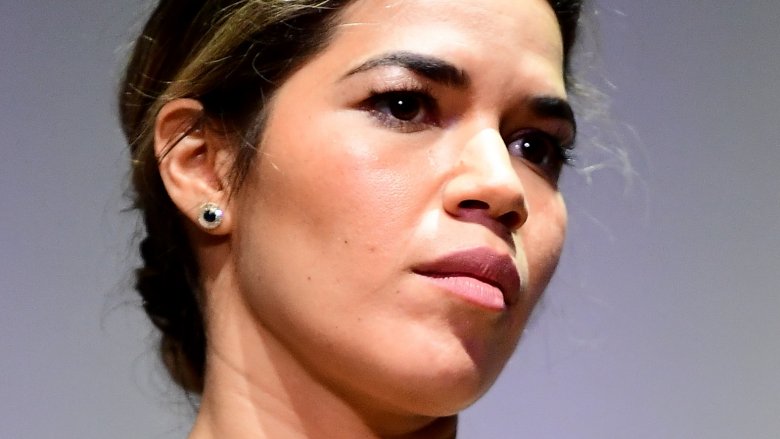 Getty Images
America Ferrera is the latest actress to share her horrifying experience with sexual harassment in the wake of Harvey Weinstein's ongoing scandal.
"First time I can remember being sexually assaulted I was 9-years-old," the Emmy-winning actress wrote on Instagram late Monday, Oct. 16, 2017. "I told no one and lived with the shame and guilt thinking all along that I, a 9-year-old child, was somehow responsible for the actions of a grown man."
She continued, "I had to see this man on a daily basis for years to come. He would smile at me and wave, and I would hurry past him, my blood running cold, my guts carrying the burden of what only he & I knew — that he expected me to shut my mouth and smile back." 
"Ladies, let's break the silence so the next generation of girls won't have to live with this bulls***," she concluded.
Ferrera's story was part of the current "#metoo" movement on social media, which has inspired thousands of women online to share their stories of sexual harassment. Other actresses have joined in on the movement, which was started by Charmed star Alyssa Milano.
The topic of sexual harassment has dominated conversations around the world after The New York Times published a shocking report detailing decades worth of sexual harassment claims against former studio mogul Harvey Weinstein. Actresses who have accused Weinstein of sexual harassment include Ashley Judd, Gwyneth Paltrow, and Angelina Jolie, among many others.
Weinstein's career has fallen apart in wake of the scandal; he was recently fired from The Weinstein Company and expelled from the Academy of Motion Pictures Arts and Sciences.
His wife of 10 years, Georgia Chapman, has also announced that she is leaving him.
Weinstein is reportedly seeking treatment in Arizona.